Have you heard of Preschool Activity Bags? LLC has two books packed full of ideas for activities for your preschooler and each one fits in a large ziploc bag. The books also give detailed information on how to have a swap. I have hosted two swaps, and I have also created some of my own busy bag ideas. You can also check out the Ultimate Guide to Preschool Busy Bags if you are on the hunt for even more ideas.
Preschool Busy Bags are saving my sanity, but there are other benefits, too, of course!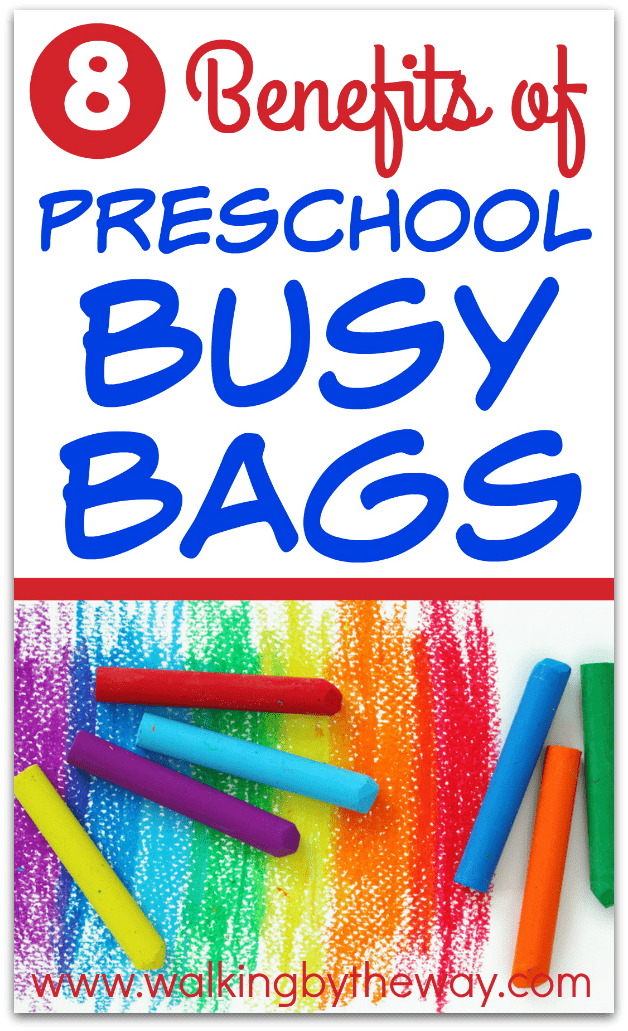 Benefits of Preschool Busy Bags



1. Everything you need is already put together. You can grab a bag, toss it at your tot, and continue on with lessons for your older student or housework.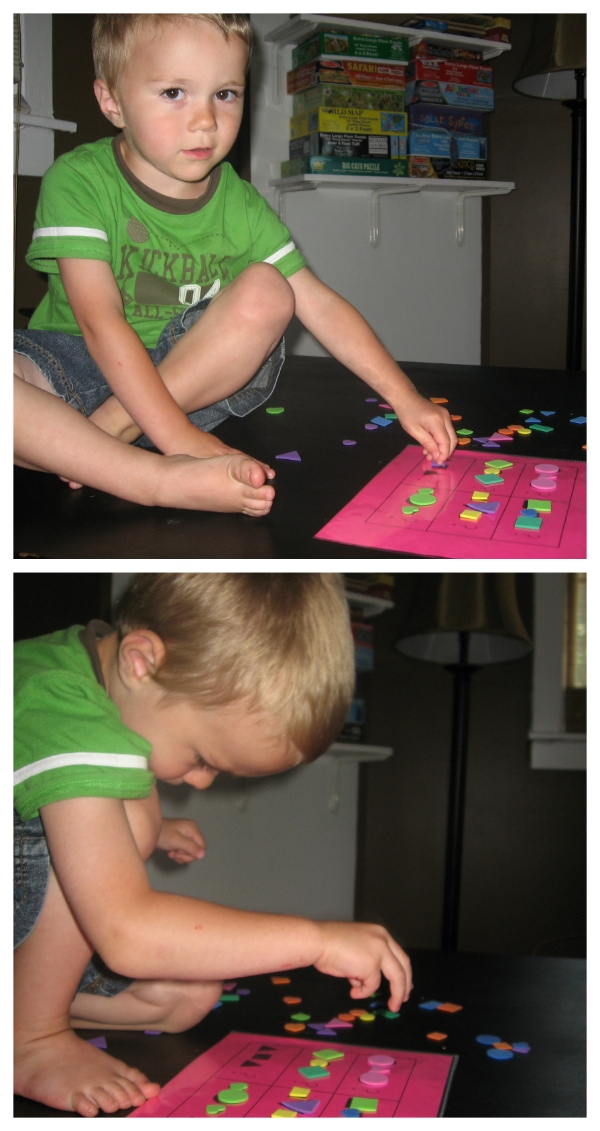 2. The bags are cheap to make (about $2-3 each). This is great because it's nice to keep a nice collection on hand in order to switch things up each day.
3. Many of the activities are versatile which keeps a child from getting bored. The egg carton sort (pictured below) can be used in two different ways: your preschooler can sort the items by color, or he can sort the colors by type.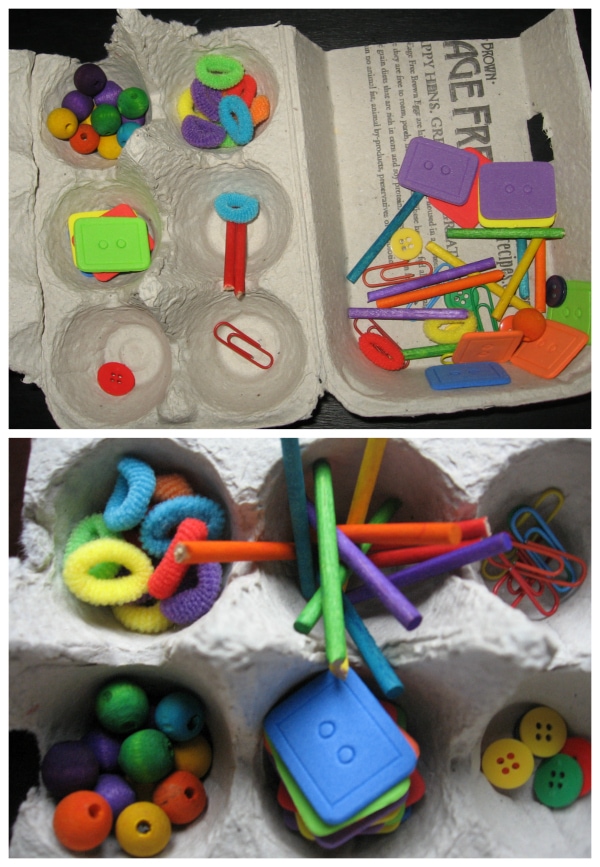 4. Since everything comes from one bag, it is easy to instruct a young child to put things back in the bag before grabbing a new bag. Busy bags are easy to clean up, and Simon doesn't have any problems throwing things back in the bag.
5. The bags give a child a sense of pride. Each time Simon completes an activity, he feels big and proud of his work!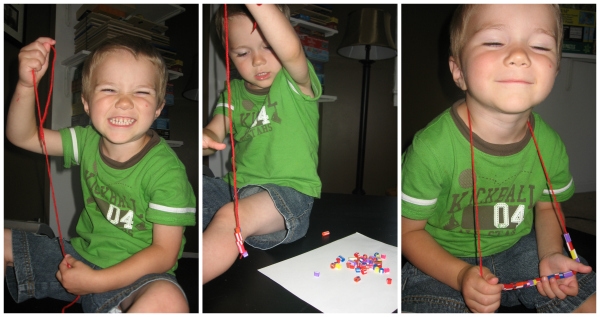 6. Preschool busy bags are saving my sanity. Simon he is satisfied that he has had his "school time" when he has completed a few preschool busy bags. He doesn't whine and cry or pull on my shirt all day when he believes he is doing school just like big brother.
7. You can take the bags with you anywhere! I have chosen certain bags to use on long car trips or in the doctor's office.
8. My preschooler is happy and learning at the same time!
Follow my Preschool Busy Bags on Pinterest for gobs of preschool activity ideas!