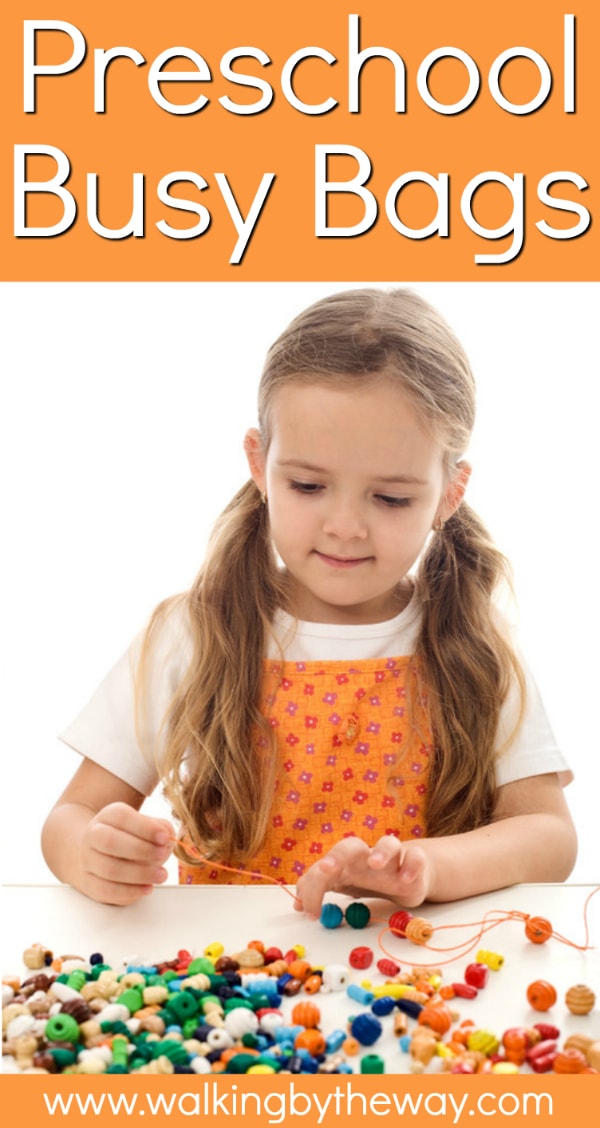 Cereal on the floor. Laundry thrown around the room. Toys strewn down the stairway. I get it. It can be hard to find a way to keep little toddlers and preschoolers busy while schooling the older kids. When I was teaching Elijah math, and I needed something fun, quick, and constructive for Simon, I'd grab a Preschool Activity Bag.
How to Get Started with Preschool Bags
What are Preschool Activity Bags?
Giant List of Preschool Busy Bag Ideas
Ultimate Guide to Preschool Busy Bags
Prechool Busy Bag Ideas from Walking by the Way
Find even more preschool activity bag ideas on my Pinterest board.