Teach your child how to encourage others and be kind with this free printable valentine for kids.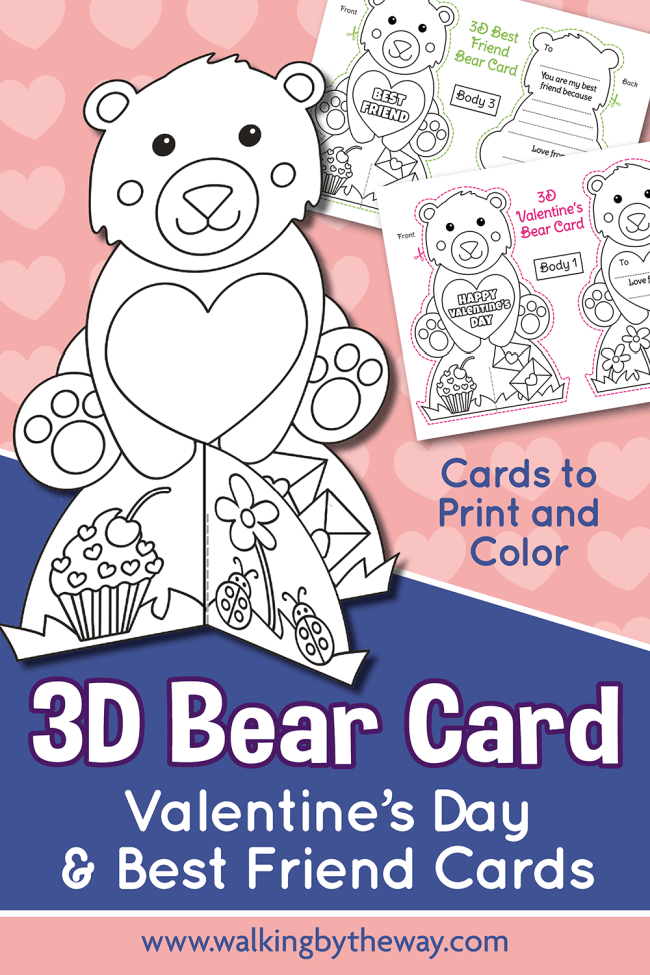 What's Included in the Printable Valentine for Kids?
The printable valentine for kids includes five different options for you to choose from. Choose the option that best suits the needs of your student.
Option #1: Happy Valentine's Day Bear Card
Option #1 is simple and works well for younger students. The student can color the valentine and add names to the back of the card.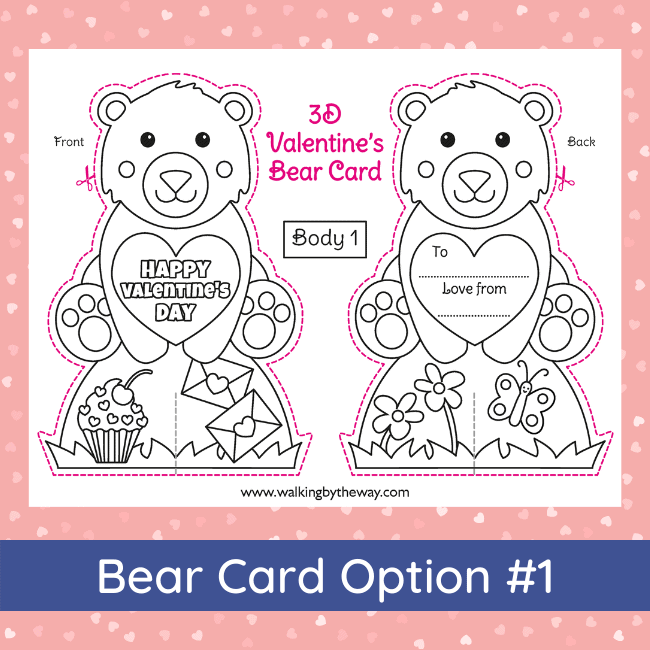 Option #2: I Love You Bear Card
Option #2 has room to add names and a short message telling the recipient why they are loved.
Option #3: Best Friend Card
Option #3 has blanks to add names as well as a spot to write why the recipient is a best friend.
Option #4: BFF Bear Valentine Card
This option has blank lines for the student to write a message to the recipient.
Option #5: Blank Bear Valentine Card
This option doesn't have any text so the student can completely customize the valentine card.
Valentine Card Word Bank
The file also includes a word bank to help your students add words to their messages. The word bank will foster ideas and help with correct spelling.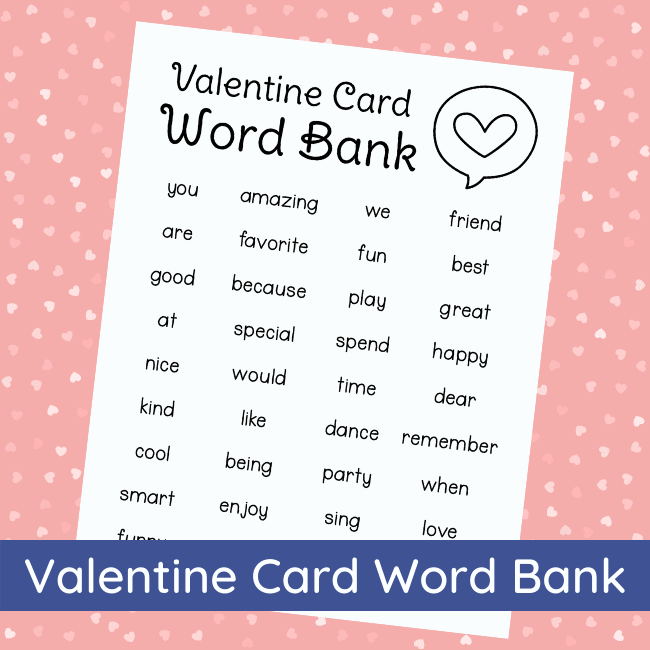 How to Use the Printable Valentine for Kids
Choose one of the writing templates and print it.
Brainstorm with your student. Who is your student going to give the card to? Why? Would your student like to let this person know?
If your student is using an option with writing lines, have your student practice what to write on a piece of paper. Check your student's work for spelling and capitalization. Have your student copy the work onto the writing template.
Color, cut out, and assemble the bear valentine card.
Get Your Free Printable Bear Valentine Card
Subscribe to the newsletter using the form below to have the 3D bear valentine card delivered directly to your inbox.