For those of you who think I am insane, I am (but this was just TOO much fun). The scrapers are from Let's Explore.
I sprayed Simon's name on the table and he took over from there.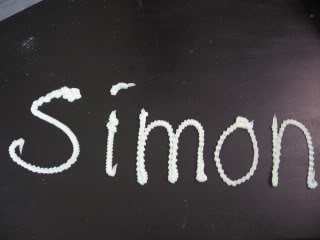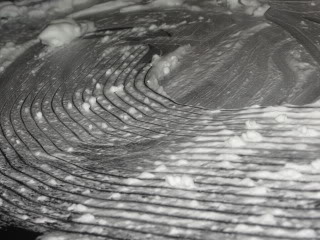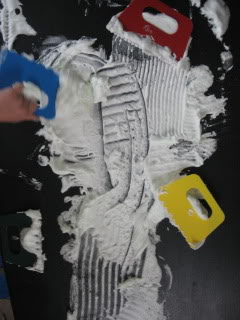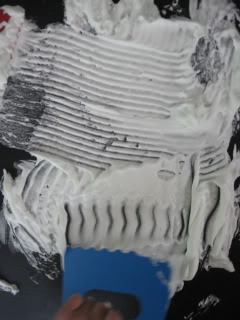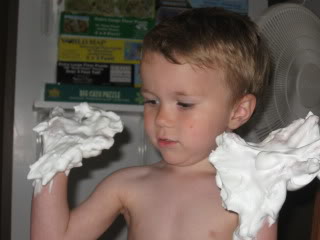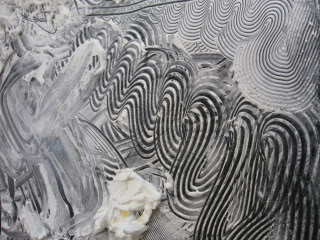 Fantastic Fun!
The clean-up was worth it because the activity kept him busy for almost 40 minutes!