I wanted to have something on hand for Simon this year. Something that would make him feel included. I also needed this something to be easy, quick, and promote some kind of learning.
I found what I was looking for in the little Kumon books for ages 2+. They have four basic titles- Let's Color!, Let's Fold!, Let's Sticker and Paste!, and Let's Cut Paper!. They have four more that are more of the first four (More Let's Color! More Let's Sticker and Paste, etc.).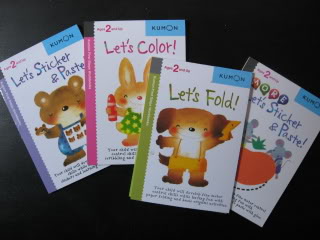 He has really enjoyed these books this year. The coloring book helped him learn his colors and to color on a target. The sticker and paste book has helped him learn how to apply glue to something and stick it down. The folding book is getting his little hands ready for all those fun lapbook folds coming in the years ahead. All the books are building fine motor skills, too.
After a few months of sticking, coloring, and folding, I just wasn't sure where to put all these cute little pages. I was overrun with Kumon papers!
Here are two solutions I came up with, and Simon is happy with both!
I hole punched some and made them into a little book (about 40 pages so far) with rings.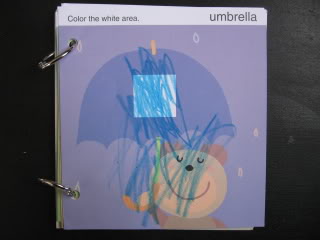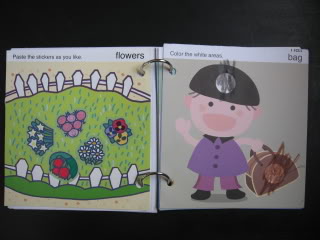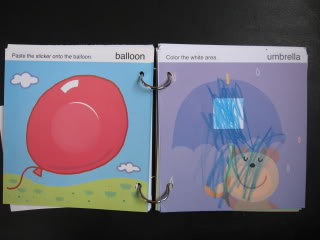 I did not put any of the folding pages in the ring book. Instead, we used a Bare Board Book. We worked on this today. Another project he is proud of!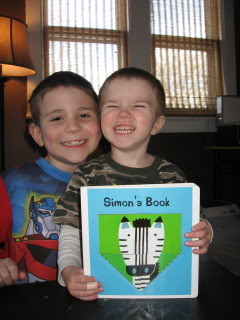 Here are a few pages from the inside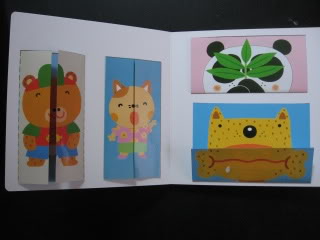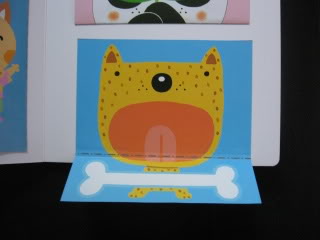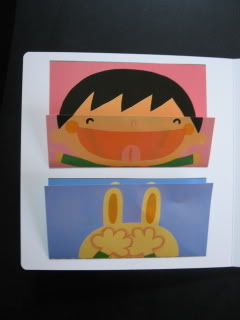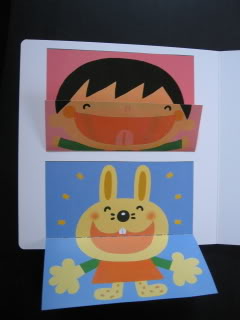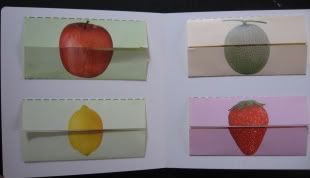 If you are interested in these products for your preschooler, Amazon carries them buy three get one free. They are also available at Rainbow Resource as well as Target!