I love taking pictures of Simon's busy little hands!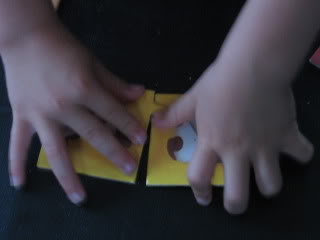 Today's workboxes included:
1. Brown Bear book
2. Brown Bear puppets made from a printable pages from Kizclub
We pulled these out two at a time and had fun asking the animals what they saw; we also used them to have fun with animal sounds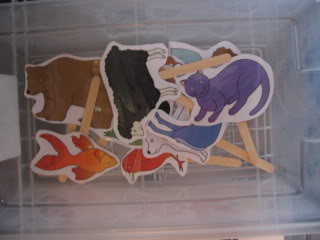 3. Animal Puzzles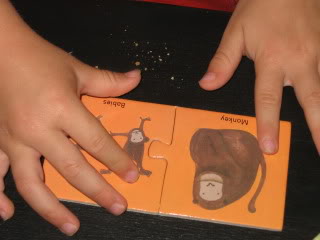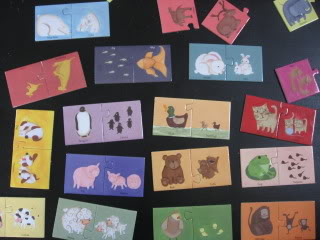 4. Paper & Muffin Tin Crayons
(Elijah and I made these crayons when he was a preschooler!)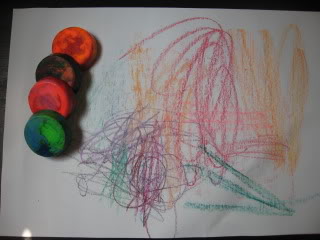 5. To the Zoo File Folder Game (he's been loving this for almost a year now)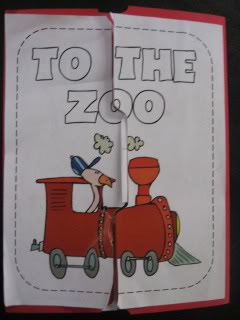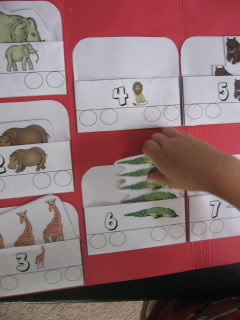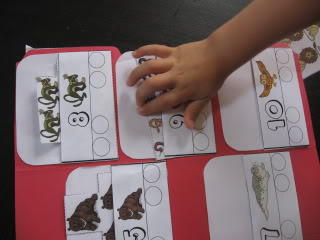 6. Window Writing
I found the Wax-O-Glas Crayons at Let's Explore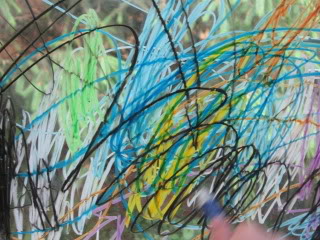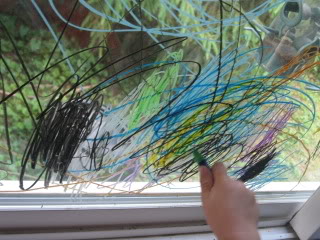 7. Bonus Box- Creative Fun
I just gave him a box with a glue stick, some pipe cleaners, google eyes, and alphabet stickers.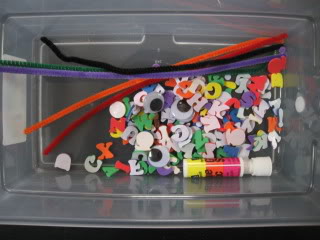 He couldn't figure out how to get the pipe cleaners to stick together, so I twisted two for him.
Meet "Eyeball"