My littlest guy was desperate to read when he was just five-years-old. He asked me to teach him to "read and spell and write and type."
We did the phonics-y thing. He knew all of his letters and sounds before he was four-years-old.
Because I wanted him to learn to love stories, we read. And read. And read. I moved my finger along the words so he would see left to right and top to bottom, and so his brain would begin to make connections.
We added more phonics. And more. But no matter what I did, he just wasn't ready. He wanted to read, but his brain wasn't ready to put sounds together to build words. So we waited.
Eventually, in second grade, that kiddo did read. And read. And read. But it would have been nice if I would have had something for him when he was desperate to read. Something he could "read" to satisfy his desire.
Since that time, I've written several sing-along emergent readers to help other kids who are stuck in the same spot: kids who want to read, but phonics isn't clicking.
Benefits of Sing-Along Emergent Readers
Sing-Along Emergent Readers are perfect for children who want to learn how to read. They are also good for children who have just learned how to read and need a little bit of help reading or building confidence.
The words in the books are sung to familiar songs like "I'm a Little Teapot" and "Twinkle, Twinkle, Little Star."
I chose songs because they are easy to memorize and because singing slows down language. Singing helps students hear the smaller sounds in words, preparing the brain for phonics.
When different notes are used for different syllables, kids hear words broken into parts–supporting future phonics instruction as it provides the brain with phonological awareness.
Since the songs in these readers are easy to memorize, your student will be proud and accomplished as they "read" the little books.
Where to Find Sing-Along Emergent Readers
I have several Sing-Along Emergent Readers in my shop, Tip-Top Printables.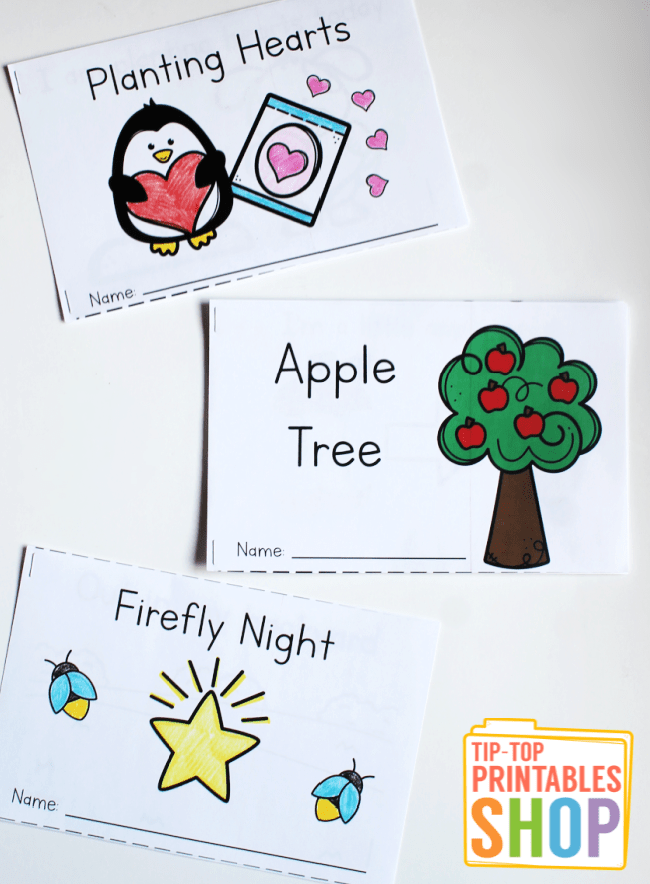 As your students memorize the books and "read" them to you, they will build positive experiences with reading. This paves the way for increasing the desire to learn to read and buys some time for those kids who want to read, but their brains aren't ready yet.
As a bonus, some of the emergent readers teach simple science concepts.
Grab a Free Sing-Along Reader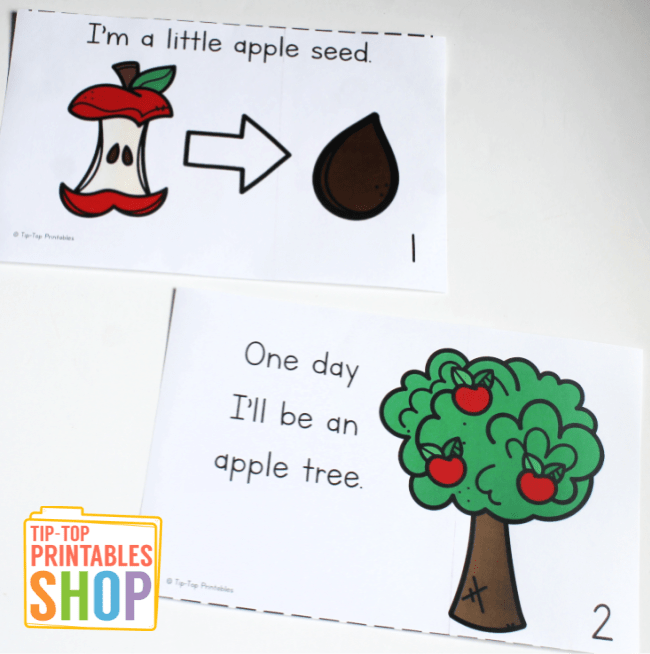 I'd love for you to try a reader with your student to see what you think.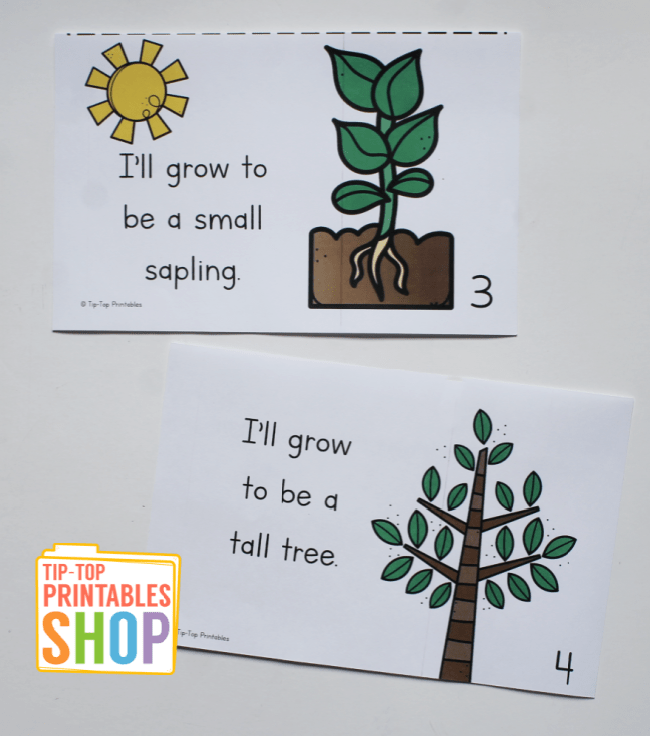 This Apple Tree Life Cycle Emergent Reader is sung to "Twinkle, Twinkle, Little Star."
You can grab a free copy of this sing-along emergent reader by subscribing to the newsletter, using the form below.
List of Sing-Along Emergent Readers
You can find all these other readers in my Tip-Top Printables Shop.
Scoop them up and get your student's brain ready for future phonics instruction while building reading confidence!