Last week I shared a simple preschool bag activity, Pretty Princess Beads. I have made several bags in the past week in preparation for our trip, and I want to share another super simple one today. Simple means it took ten minutes to put together. Hooray for simple!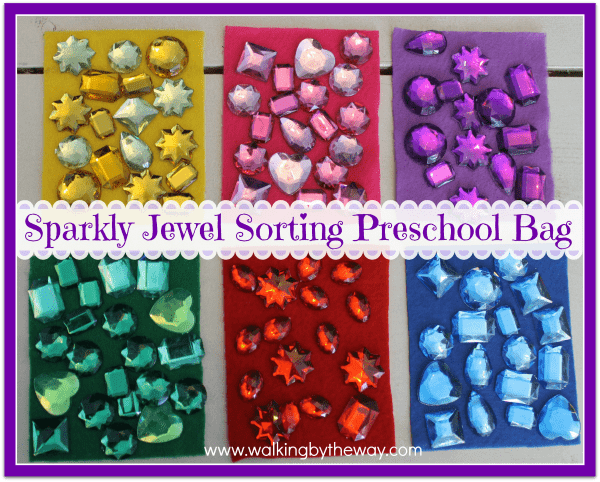 I purchased a large container of "gems" at Hobby Lobby (also half price last week, about $7). I also purchased some pieces of felt for .25 each. I used each piece for three different preschool activity bags, so that was a bargain.
I cut a rectangle (probably 6 inches by 4 inches) from each felt color.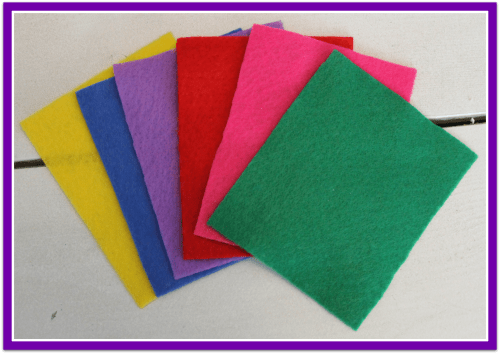 Then I dumped the jewels out and found coordinating colors.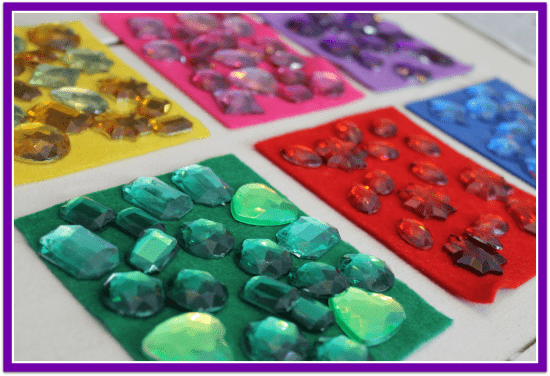 I bagged each color in its own bitty jewelry bag. I did this because I want to control how many colors we introduce Sweet Girl to at one time, so we don't overwhelm her.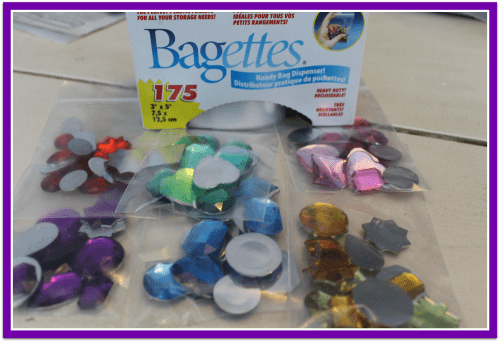 Then I put the felt squares and the bitty bags of gems into a Ziploc. Super simple.
This activity is good for:
Sorting




Introducing Colors




Fine Motor Skills




Counting (when finished, count the number of gems on each felt piece)




You could also sort the pieces by shape instead of color, if desired.
​Have fun!
Looking for more preschool busy bag ideas? That's fantastic because my #1 viewed post is The Ultimate Guide to Preschool Busy Bags! So, go look.