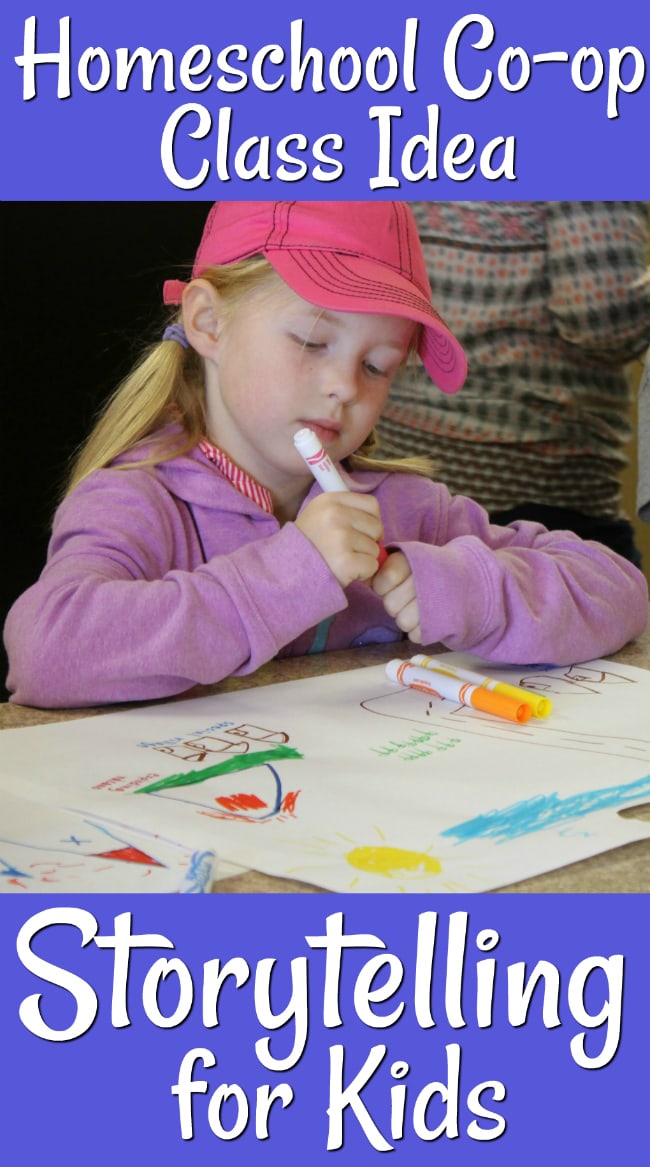 I forget how I stumbled upon Emily Neuburger's book,  Show Me a Story, but after an initial browse, I knew I had to purchase it and turn it into a co-op class. Art colliding with language arts has been an interest of mine for a long time; this book is the perfect marriage of the two. Neuburger uses art and crafty ideas to inspire storytelling for kids.
This was a one semester class which included nine weeks. However, the book includes dozens of activity ideas, and you could easily use it to create a yearlong class.
The directions for the activities outlined below are either found in Show Me a Story or on this blog.
Week 1: Story Bags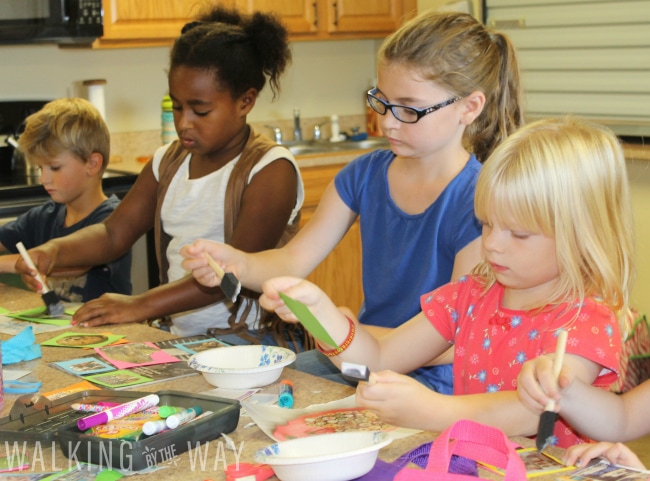 Week 2: Cut & Tell
We spent the first part of class cutting and the second part of class telling.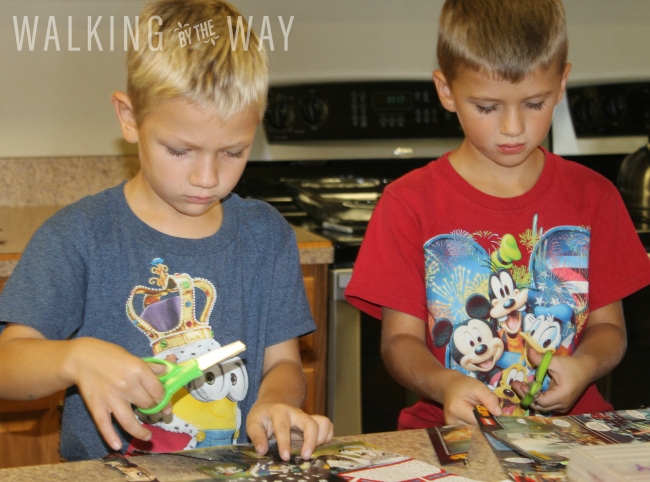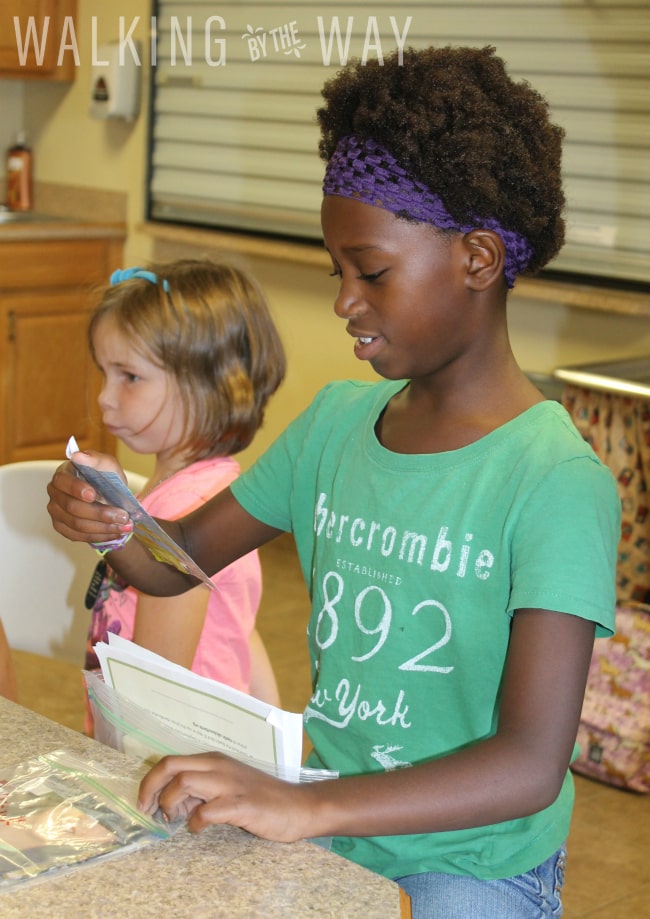 Weeks 3-4: Storyblocks
I have a blog post with instructions for this activity.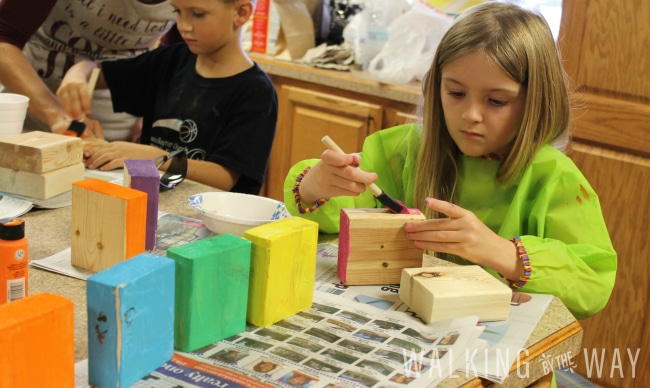 Week 5: Beginning, Middle, End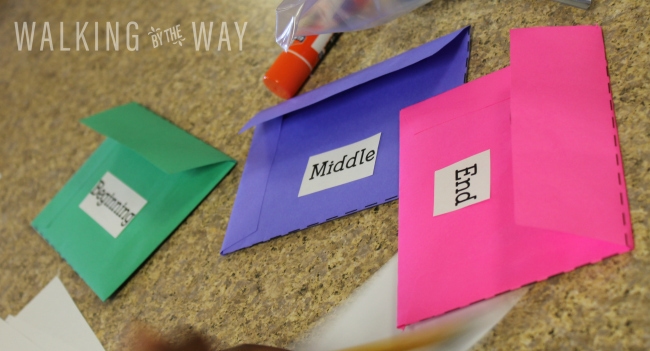 Week 6: Mystery Boxes
I have a blog post detailing how to make and how to use mystery boxes.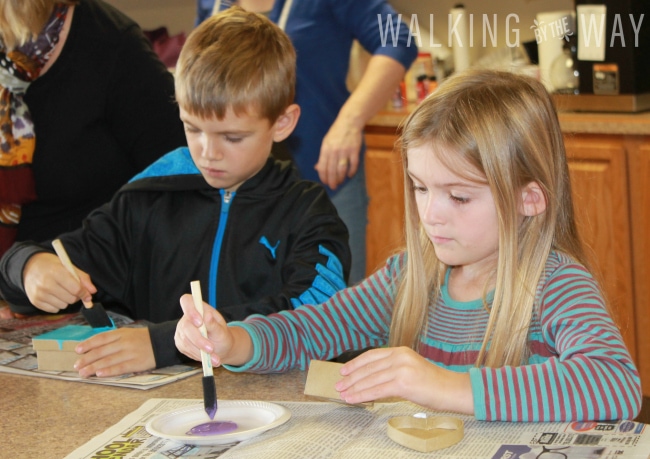 Weeks 7-8: Adventure Kit
The adventure kits are explained well in Show Me a Story.
As a class, we discussed setting. We brainstormed together, and I wrote a giant list of settings on the whiteboard. Some of the places the students mentioned for the list included: magical flower garden, exploding volcano, and giant waterfall. After we had our big list, each student was given a large piece of paper to make a map. I think everyone included at least one X for treasure.
This activity took an entire class.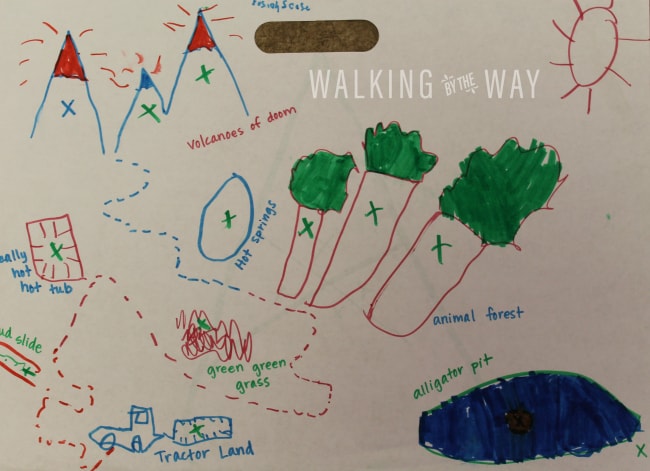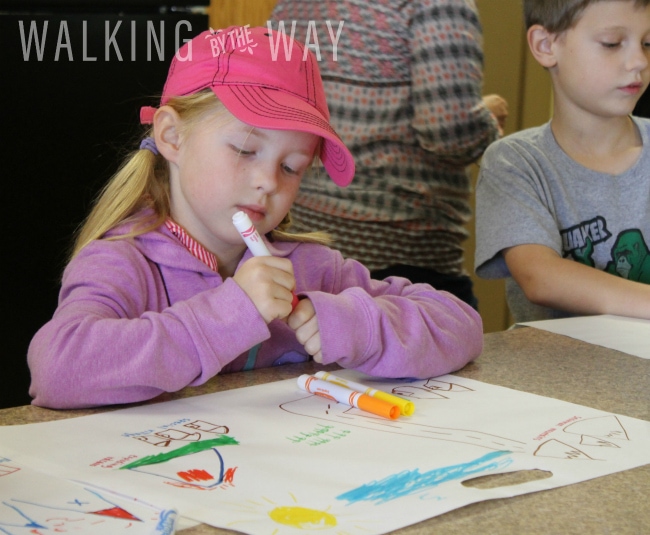 The next week we finished our adventure kits.
I made cereal box suitcases for the students, and they decorated the outsides with stickers.
Student's finished their adventure kits with binoculars and badges (templates provided in Show Me a Story).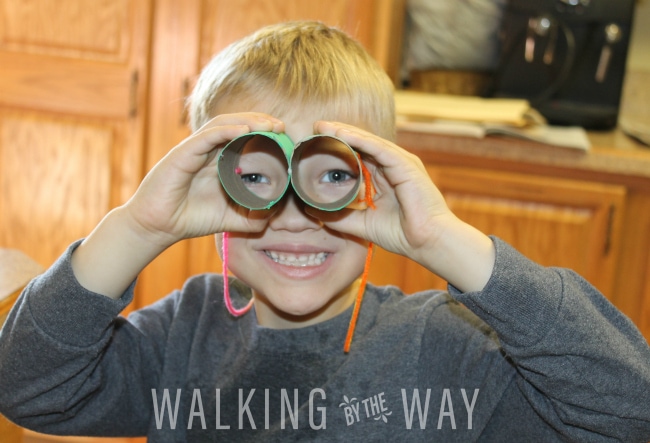 Week 9: Treasure Hunt
One of the other teachers in the class created a treasure hunt for the kids. Using their adventure kits and special clues, they found their way to treasure.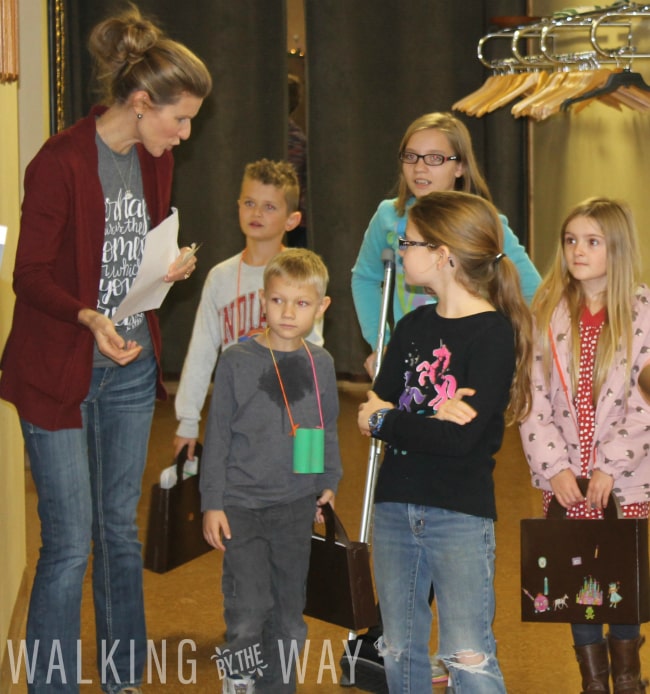 I hope this inspires you as you search for creative co-op classes.
If you have any questions, please leave a comment.
Happy Teaching!