My friend, Ginger, inspired me to make a summer adventure box for Elijah. She has been doing this for about five years with her own children. Summer adventure boxes are a wonderful way to keep the learning alive through the summer months.
Elijah has been asking to blend potions and mix concoctions. I decided to surprise him with a Mad Science Summer Adventure Box!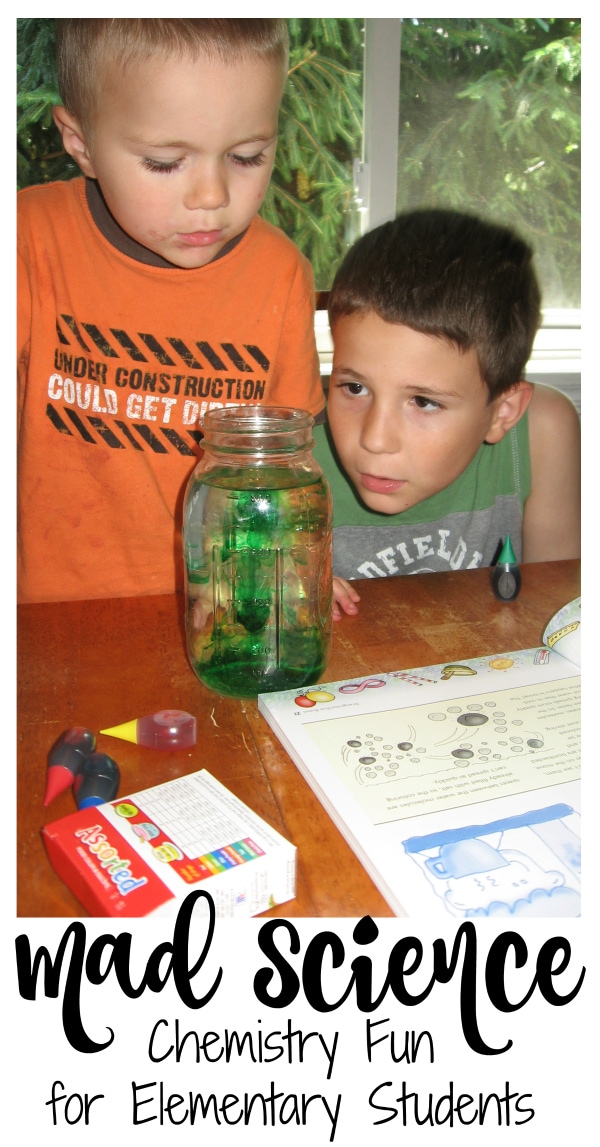 I grabbed a plastic box, and I ordered a few books.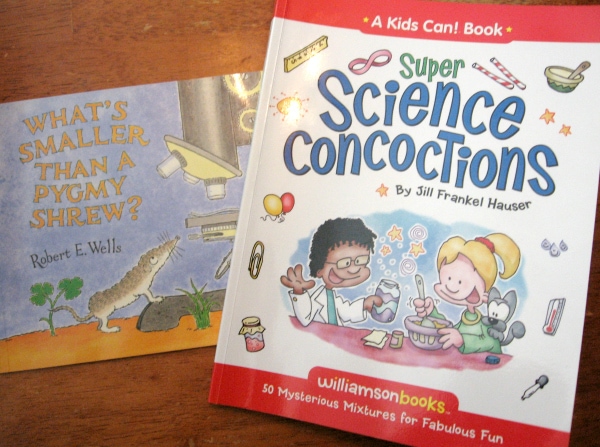 Super Science Concoctions
This book features 50 inexpensive science mixtures that children can concoct themselves while encouraging discovery and creativity.

What's Smaller Than a Pygmy Shrew
Introduces children to truly small things such as molecules, atoms, and electrons. A great introduction to the smallest particles in the universe!
Super Science Concoctions contains a list of all the items and ingredients you need for the experiments. I made a shopping list and a trip to the store to gather the materials for my mad scientist. His box holds everything he needs for his mad science adventures: baking soda, plaster of Paris, paraffin, borax, vinegar, salt, gelatin, and so much more!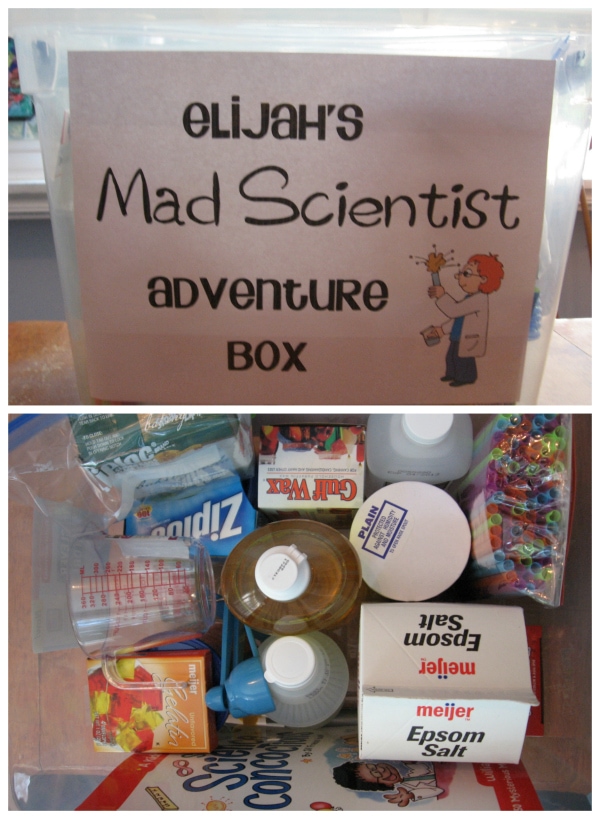 The first thing Elijah learned about was solutions (making lemonade). We did substitute the idea in the book because salad dressing is something my son may never ingest.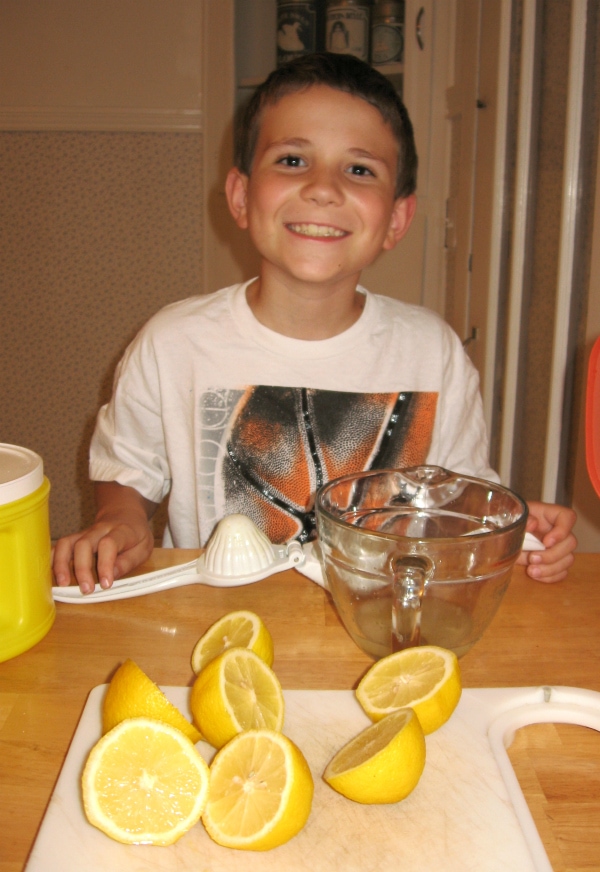 He's also learned about molecules and how they diffuse.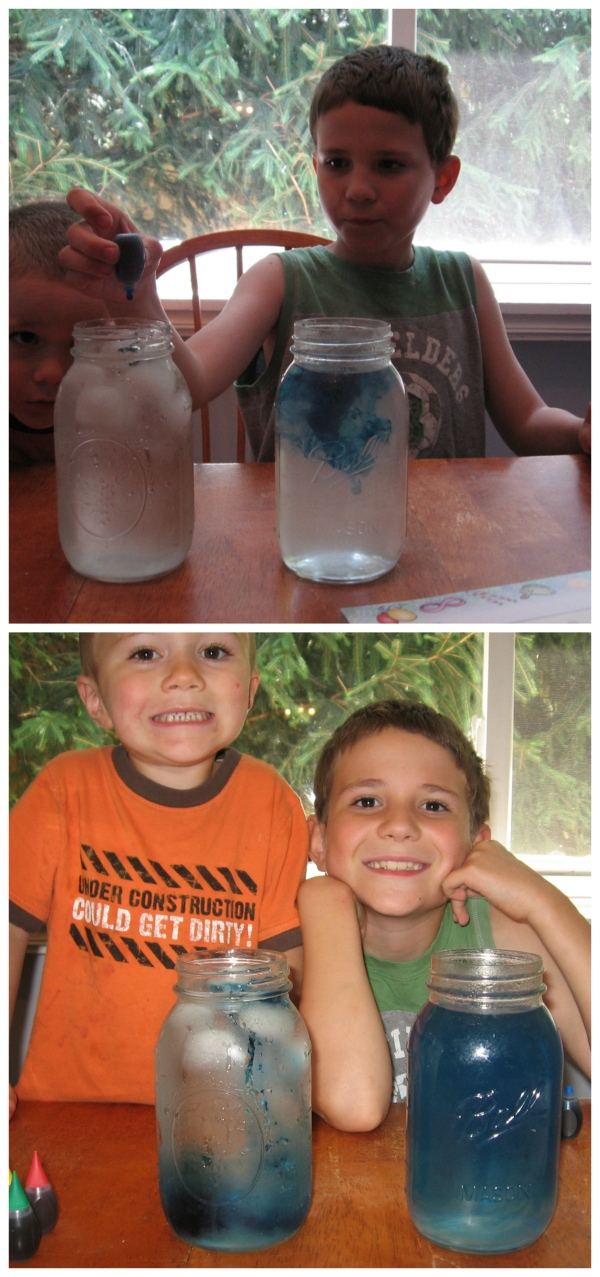 What's next for my super scientist?
More about Molecules

Crystals

Phases of Matter

Chemical Changes

Viscosity

Density

Immiscibility

Surface Tension

Capillary Action

Polymers

And more!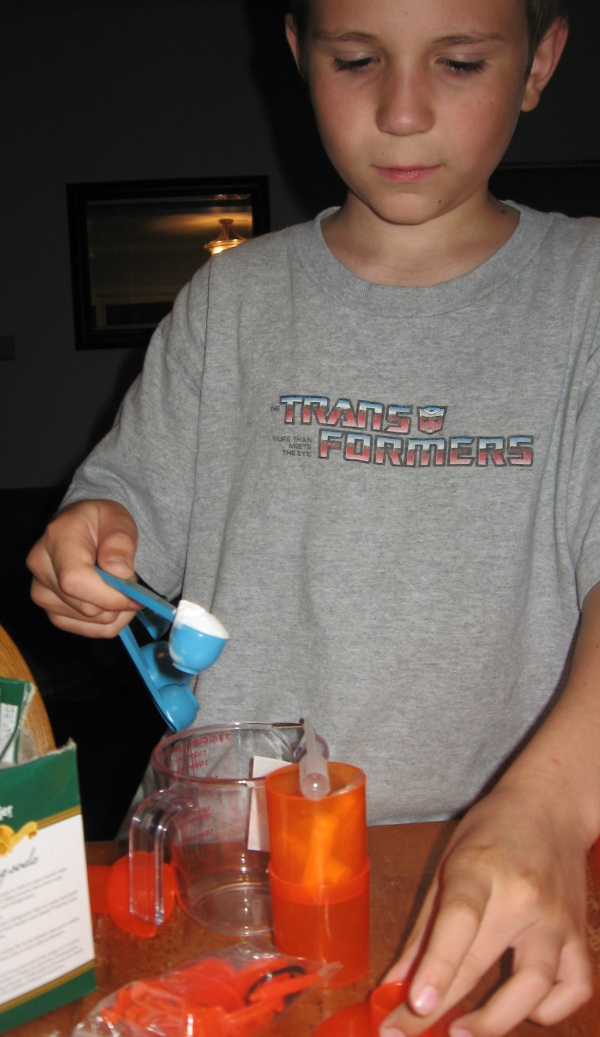 I love the Super Science Concoctions book. It's written to the student, and Elijah can do 90% of everything on his own. The book alerts him when he needs help with a "Hot! Get help!" indicator.
Here are some other Summer Adventure Box themes you might want to check out. It's not too late to put together a love-to-learn experience for your own child. Just ask him what he wants to learn about, and GO for it!