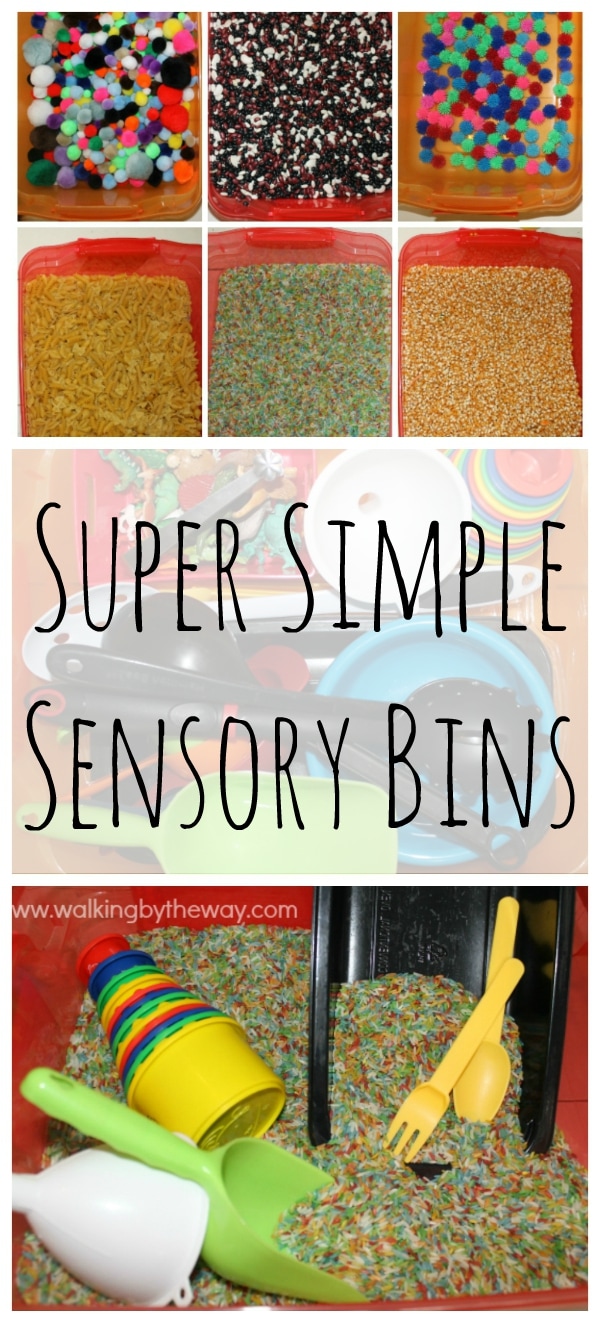 I love browsing all the amazing themed sensory boxes on Pinterest. But looking is about as far as I get.
I am not going to create and house a different bin for 27 themes or 42 picture books.
But I really wanted to have sensory bins for my sensory seeker.
So I determined to keep it simple. I chose 15 quart Rubbermaid containers to hold bases.
Base Ideas
Note: I would not choose oats, cereal, cornmeal, or bird seed to keep longterm as these items tend to get buggy. I actually chose to color the rice so that this would not happen as I am not a huge fan of hatching bugs! We have had our boxes (beans, colored rice, pasta) for about 16 months and we have not had any problems.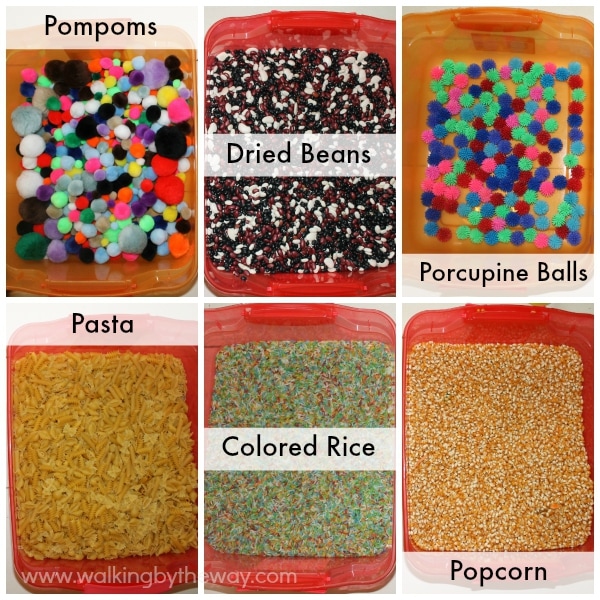 When it's time to play, the child chooses a base. Then you move on to your options for add-ins. We keep most of ours in one box for easy storage.
Add-in Ideas
Measuring Cups

Measure Up Cups (a favorite!)

Plastic forks, spoons, knives

Scoop

Funnel

Tongs or Plastic Tweezers

Egg Carton

Plastic Animals (you can keep themed sets in Ziploc bags)

Muffin Tin

Empty Containers with Lids

Plastic Tray

Plastic Bowls, various sizes

Aluminum Pie Plate

Chop Sticks

Plastic Eggs

Mini Colanders 

Pasta Server

Plastic Ladel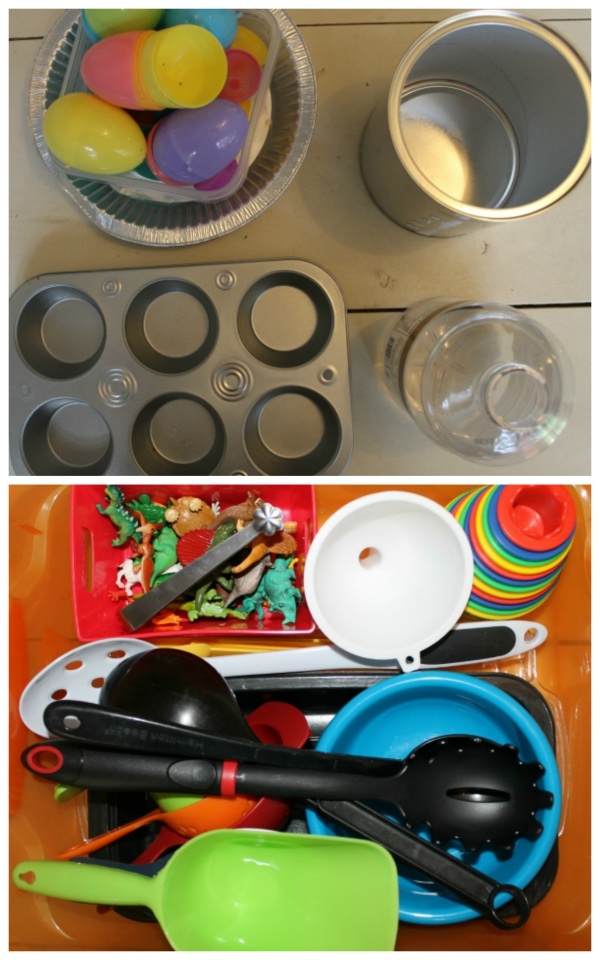 You don't have to spend much money on the add-ins; you can find most of them at a dollar store or at garage sales.
The child chooses a few add-ins and adds them to the base box. I usually give a boundary: "You can choose five items for the box." And then . . .
It's time to play!
Isn't that easy?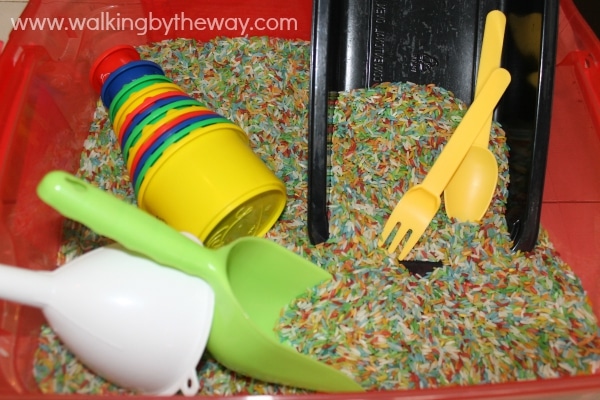 After your child is finished, put the add-ins away and place the lid on the base box. All done.
To keep clean up simple, we play with sensory bins on a blanket. Then we can just fold the blanket and shake it off outside to get all the little pieces off the carpet.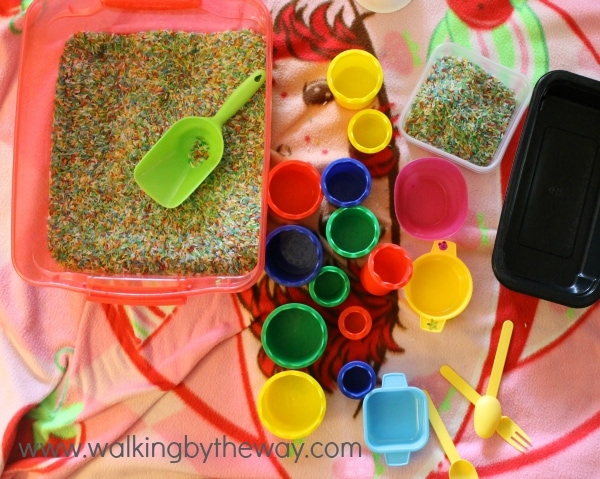 Every time your child plays with the bins he can have a new sensory experience. Just choose a new base and some different add-ins. There are so many different combinations, and you don't have to store 39 bins!