Yesterday, I gave you a list of twenty-five ways to stir the pot and cultivate curiosity. 
Today, I want to dissect #25: Read great books together.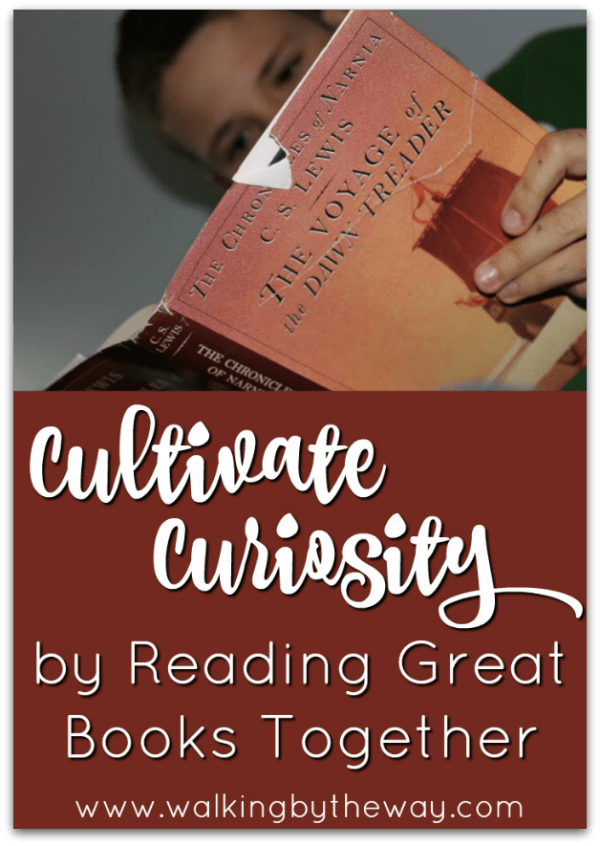 Read. 
Which means exactly that. Read. Read-read-read-read-read. And then read some more. Do it often and frequently and much. Read!
Great books.
Not just any book will do; it needs to be great. You know a book is great because it transports you; delights and surprises you; awakens you; captures, challenges, and changes you. It keeps your mind and soul from starvation. And a great book is worth reading. Twice. 
Together.
Don't consistently send your student off alone to chew wonderfully written works. Read aloud to your child. Experience Narnia. Meet Paddington. Visit Digitopolis. Journey in a box. Do it all together from the comfort of your own couch. Be there to ask questions. Be there to answer questions. Be there to wonder and discover.
I implore you to do this. 
Reading aloud expands vocabulary. It develops linguistic patterns which shape excellent writing and speaking habits. It also creates a family culture and forges relationships. All of that is good. Actually, all of that is grand. But the reason I beg is because great books cultivate curiosity.
I've witnessed
a preschooler struggle through the truths of good and evil (

101 Dalmatians

)
All of this (and more . . . much more) simply because we
read
great books
together.
If you need a compass to point you to books that transport, delight, surprise, awaken, capture, challenge, and change, you will find guidance in my post: Choosing Books for Your Homeschool.
If you need more reasons to read aloud with your kids, check out this list of 101 reasons!