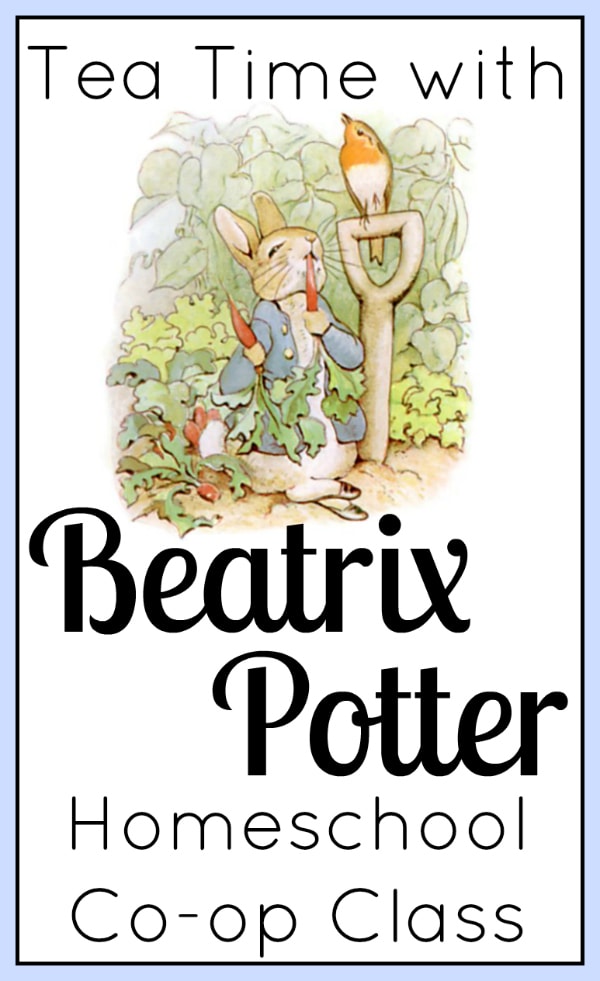 Are you looking for a homeschool co-op class idea? You may want to consider this delightful class (created and taught by my sweet friend Jenny) which included tea, treats, and Beatrix Potter stories! Students also learned etiquette, manners, and how to give a proper tea.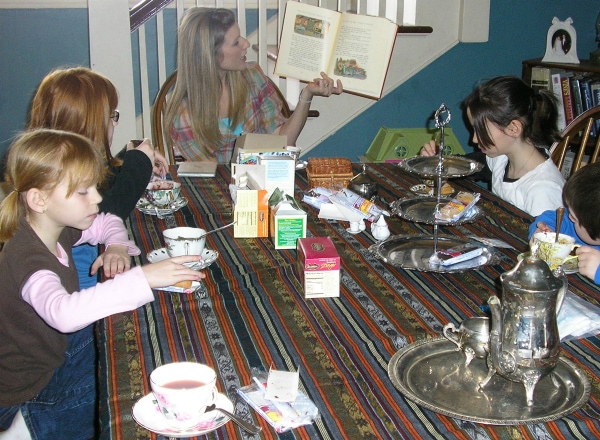 Students were encouraged to dress-up for tea!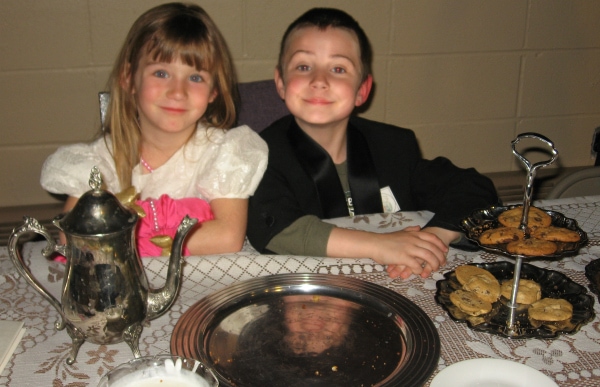 Students took turns bringing treats to tea time. The student responsible for food, set up the table for tea.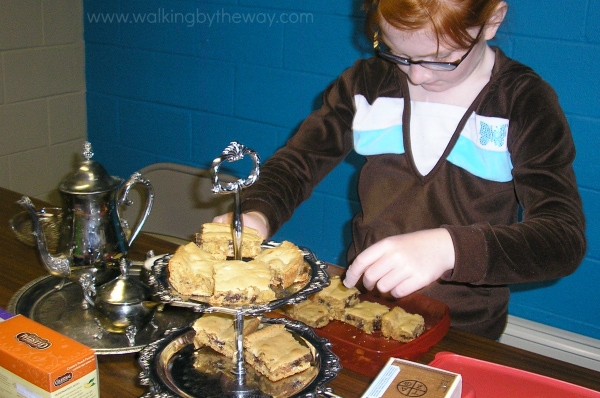 This class could easily be adapted. You could offer tea time with poetry or tea time with a beloved literary character (such as Winnie-the-Pooh or Mrs. Piggle-Wiggle). This semester our co-op is offering Tea Time with The Lighthouse Family.
You can grab the syllabus below; it includes a description of the class, target ages, cost, and the course outline.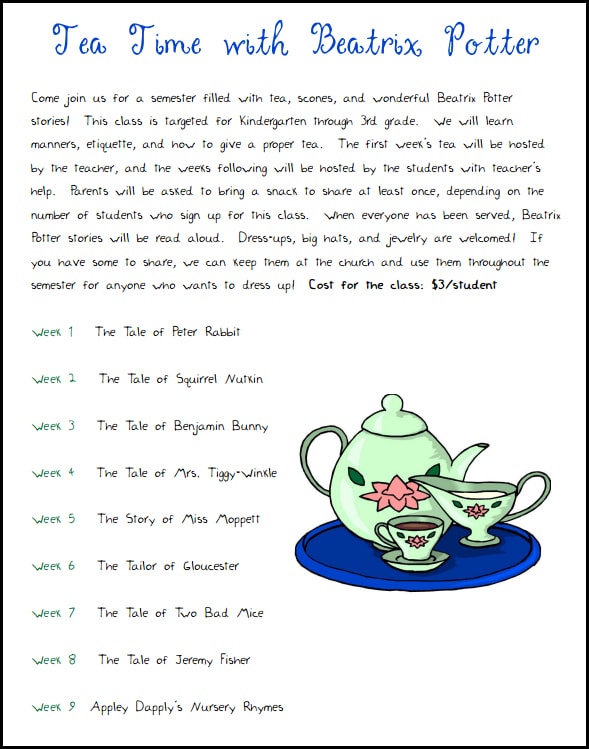 Sample Syllabus for Beatrix Potter Tea Time

If you looking for more homeschool co-op class ideas, I have Homeschool Cooperative Classes compiled here on the blog. You can also check out my Homeschool Co-op Class Ideas Pin Board.