Some students do not want to write. They claim it's boring, but what they actually mean is that it is difficult. Trying to get thoughts to paper while worrying about spelling and grammar can be daunting for young students.
I have worked hard to create a series of dice writing activities that kids can do and want to do. They will build writing skills and confidence simultaneously.
This Thanksgiving Dice Writing Activity is one of the products I've made to help your students with the big task of writing. It introduces students to the parts of speech while they work on handwriting and practice copying complete sentences.
What's Included in the Thanksgiving Dice Writing Activity?
The Roll to Write Thanksgiving Sentences pack includes three writing activities for your student.
Your student will roll the dice and be given words to fill in the blanks of a sentence.
The first sentence is My (adjective) aunt (verb) the (adjective) casserole.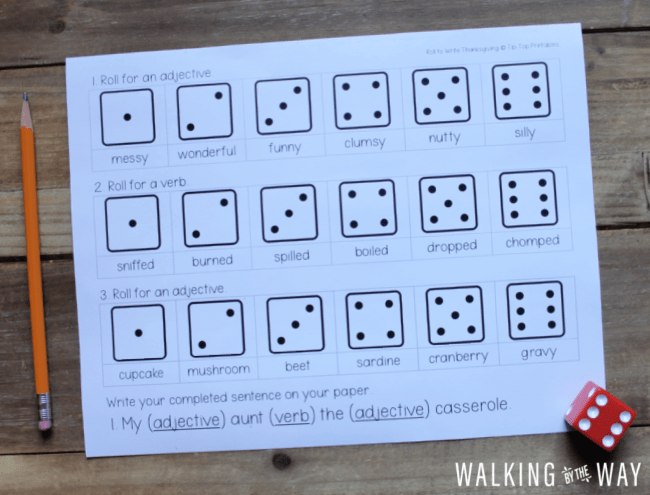 How to Use the Thanksgiving Dice Writing Activity
To complete this writing activity, your student will need dice, a pencil, crayons, and the pages provided in the free printable.
1. Print the pages. Give your student the first set (both have a number one).
2. Your student will roll the dice three times and use the words to fill in the blanks.
3. After your student writes the sentence on the page provided, she will draw a matching illustration.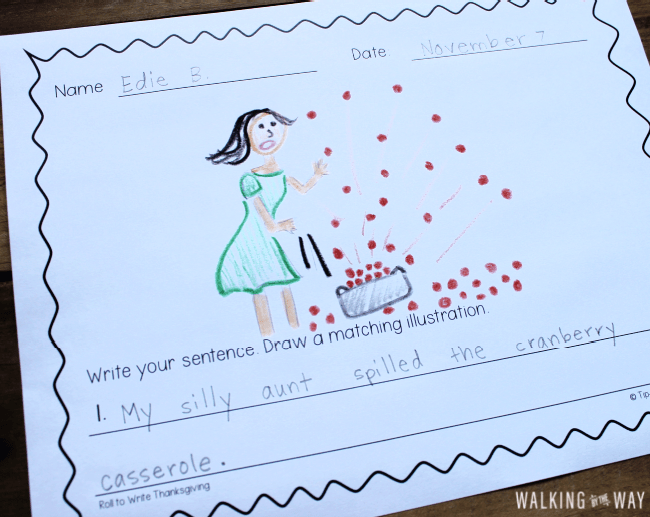 This writing activity is a fun and funny way to get your student to move her pencil.
Dozens of combinations can be created as your student rolls the dice. The options are endless!
Here are a few examples for the first set of pages:
My wonderful aunt burned the beet casserole.
My clumsy aunt chomped the cupcake casserole.
My nutty aunt dropped the mushroom casserole.
My messy aunt boiled the sardine casserole.
Benefits of the Thanksgiving Dice Writing Activity
Through these engaging, funny writing exercises, your student will:
practice their handwriting
write complete sentences
be introduced to the parts of speech (nouns, verbs, and adjectives)
It's a win-win-win!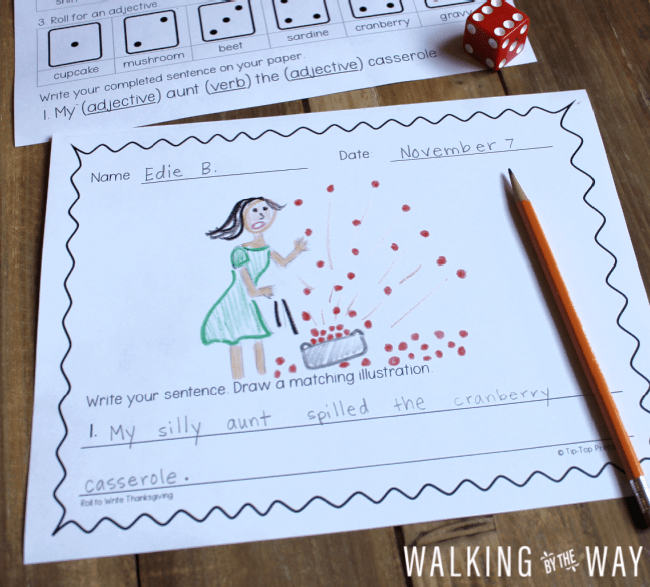 Grab Your Free Thanksgiving Writing Activity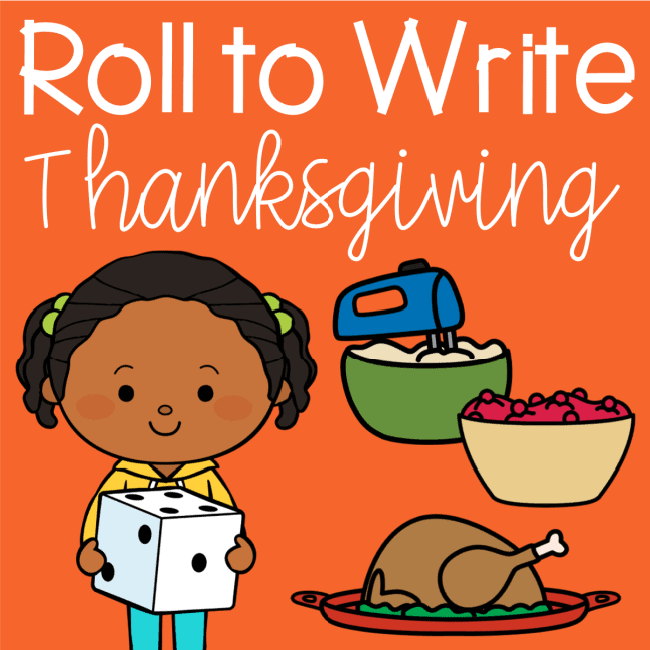 Simply subscribe to the newsletter using the form below. After you confirm your email, the activity will be delivered directly to your inbox. If you are already on the list, you won't need to confirm.
More Dice Writing Activities
After you try the Thanksgiving Dice Writing, your student might-maybe-will-probably ask for more. Try one of these.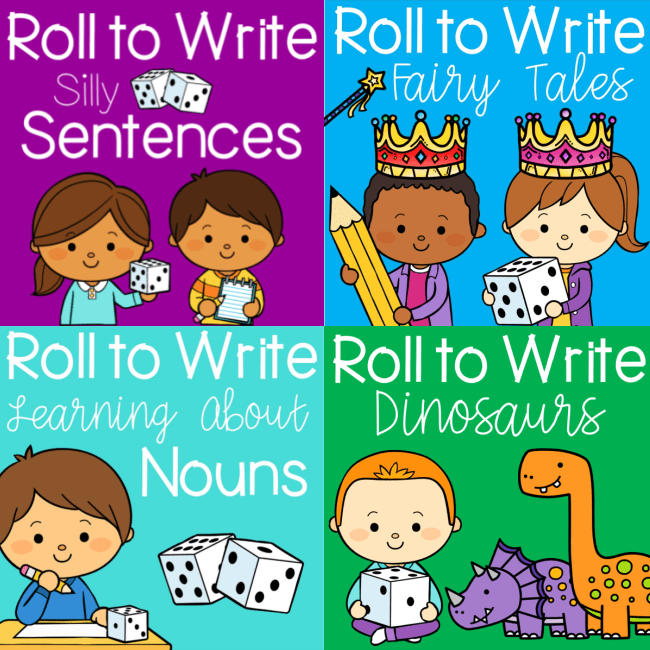 I also have loads of other creative writing lessons and activities on this page.