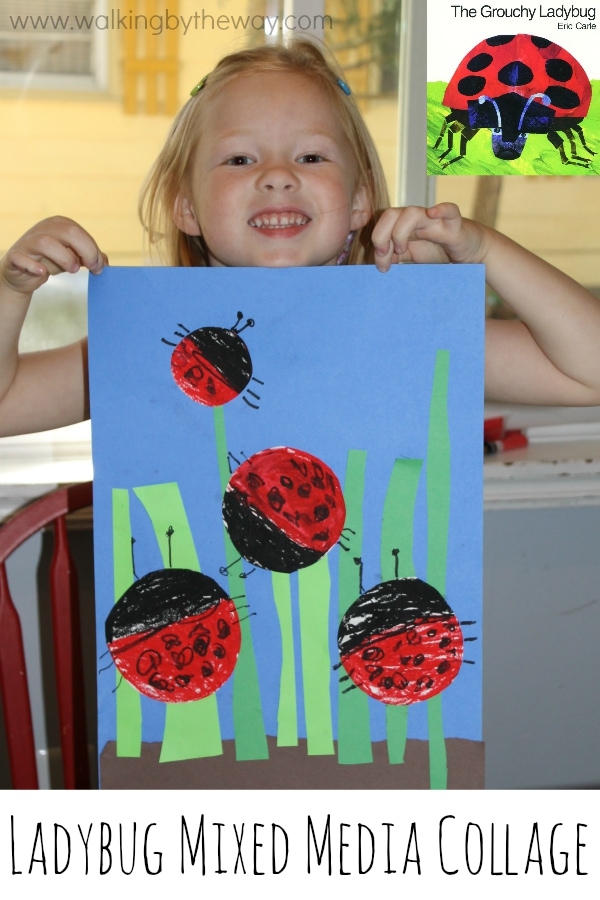 I hosted my nieces for a few days of books, art, and cooking fun. As I was planning for their visit, I found inspiration for this project on Artsonia. It didn't have any instructions, so I decided to deconstruct and reconstruct it. The girls loved their ladybug artworks!
Literature Connection
This project is perfect for The Grouchy Ladybug and Are You a Ladybug?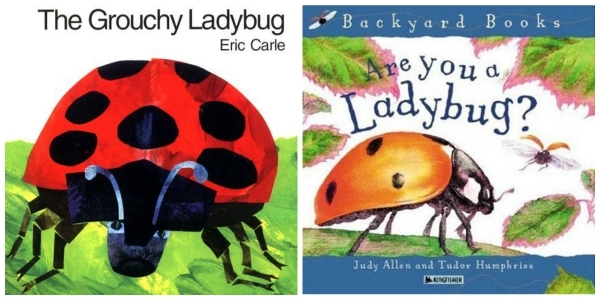 Supplies
scissors

glue stick

circle tracer (optional)

construction paper scraps: greens and brown

large 12×18 construction paper, color of child's choice for background
white construction paper or bristol board or other heavy white paper for drawing and coloring ladybugs

black marker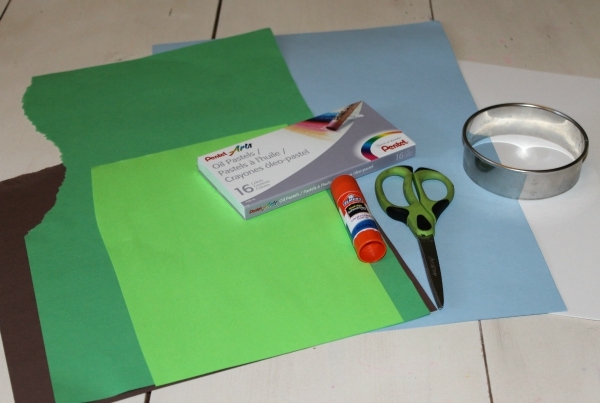 Directions for Ladybug Mixed Media Collage
1. Rip piece of brown paper horizontally. This is the dirt. Glue to background paper.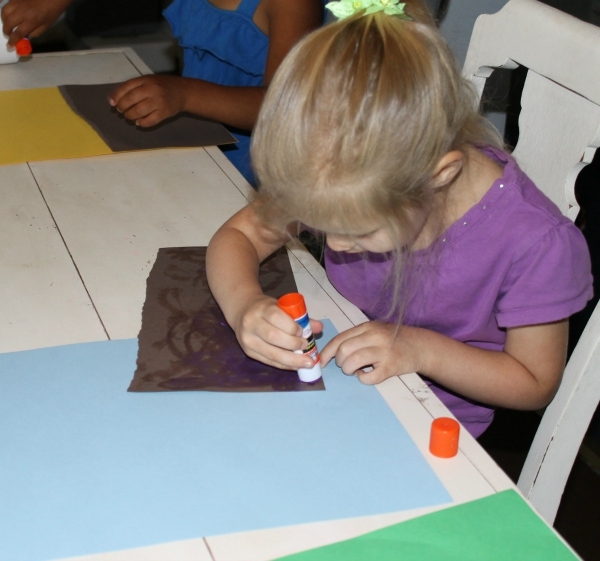 2. Cut out strips of grass from the green papers. Glue to the background paper.

3. Using oil pastels, draw ladybugs. I gave the girls the option of tracing a circle first. After the circles were traced, I demonstrated how to draw a line across the body. The girls used oil pastels to color one half black and the other half red. Students can determine how many ladybugs they want and the sizes of each.
I took a minute to show them how wonderfully bright yet wonderfully messy oil pastels could be! We used red FIRST and then black so that are red bodies didn't get smudged.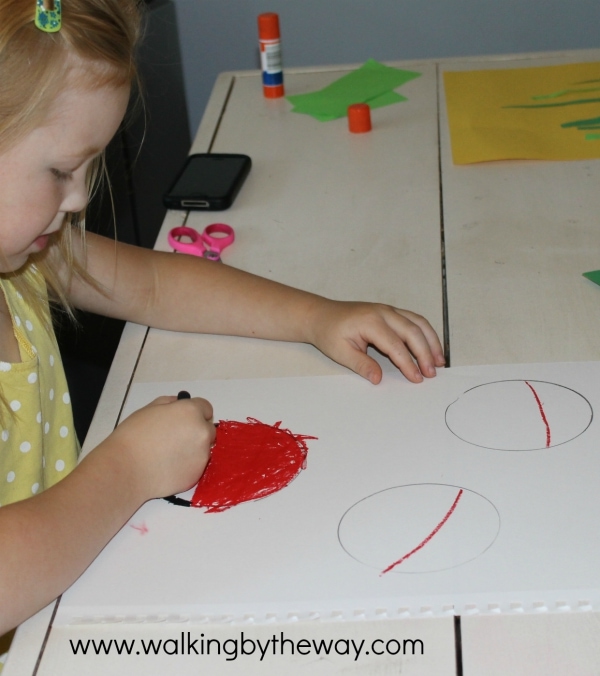 4. Add black spots to the ladybugs. A few or a lot!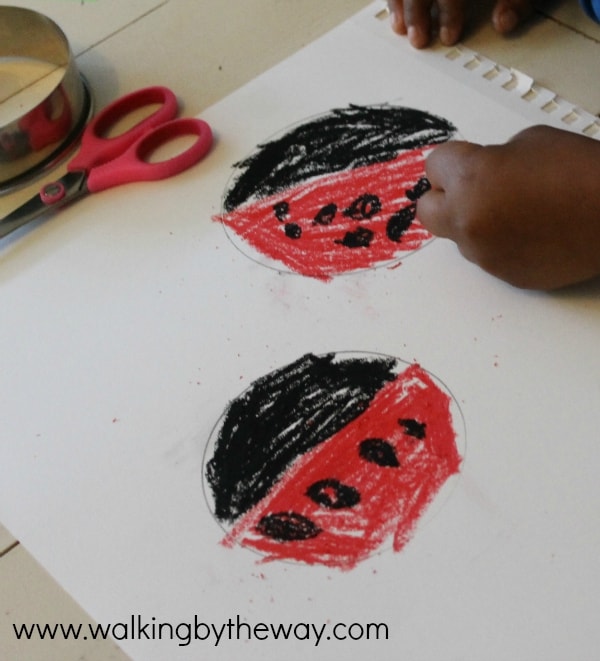 5. Cut out ladybugs. Glue them to the background.
6. Add legs and antennaes with a black marker.
Grouchy Ladybug Gallery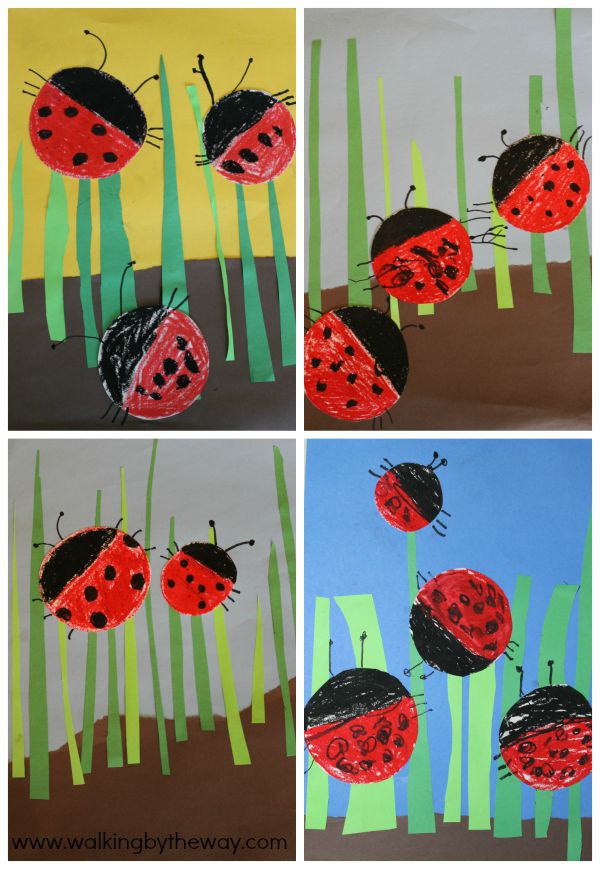 Find more art projects based on children's literature on my Story Art Pinterest Board.
Follow Homeschool Share's board Story Art on Pinterest.