Elijah snagged The Hobbit off the shelf last summer before I had the chance to put it on his required reading list. He loved it so much that he read it twice. Then went to the movie. Then started reading all the Tolkien he could find.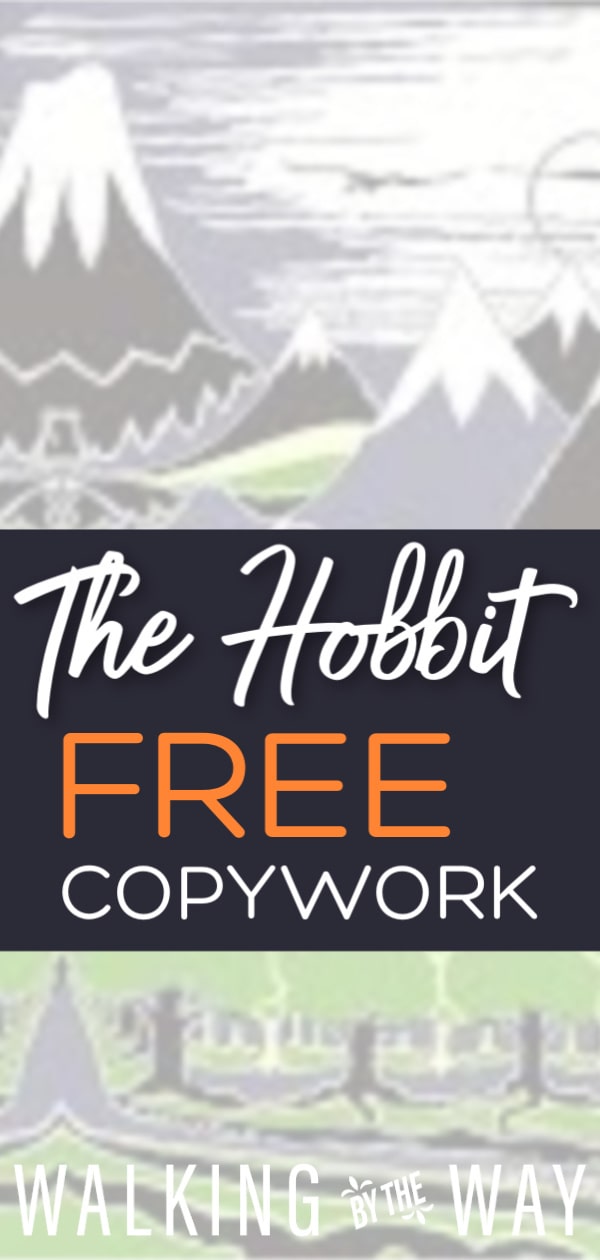 I decided to create some copywork pages for him based on his beloved hobbit-book. 
I chose some selections because of their quotable-ness. I chose others because I wanted him to practice certain pieces of punctuation. And I chose the rest because they were good examples of great writing. 
Just click on the image below to download the pages.
If you're looking for other copywork pages, try this page.
​Check out my FREE Copywork Pages Pinterest Board!
Follow Homeschool Share's board FREE Copywork Pages on Pinterest.