You guys.
This is one of my favorite books from childhood.
There's just something about a boy who is bored and receives a surprise package then gets to drive off on a fantastic adventure . . . a boy who gets to meet all kinds of crazy characters (The Whether Man, The Witch, The Watchdog, The Spelling Bee!) and go to all kinds of amazing places.
Yes, there's just something about a book that takes a character on a journey of change and takes the reader on the same adventure. Nothing beats a beloved book from childhood.
So, this was my pick for March book club for 3rd-5th graders at our local library.
We had a blast with this book!
Before Club Started
I used the library's die cut machine to make some letters and numbers. I placed them on the chairs. As I greeted the kids, I told them to find a chair and make a choice.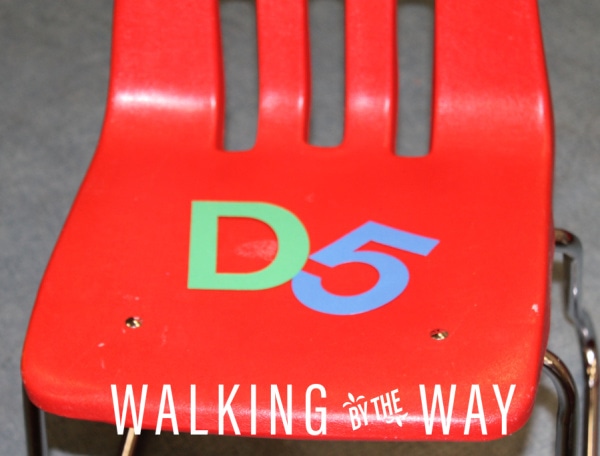 "If you like words more than numbers, choose a letter. If you like numbers more than words, choose a number." Once everyone was seated, I collected the letters and numbers to use for a later activity.
Starting The Phantom Toll Booth Book Club
We began by reading a passage (the first three paragraphs) on the first page.
There was once a boy named Milo who didn't know what to do with himself–not just sometimes, but always. When he was in school he longed to be out, and when he was out he longed to be in. On the way he thought about coming home, and coming home he thought about going. Wherever he was he wished he were somewhere else, and when he got there he wondered shy he'd bothered. Nothing really interested him . . .
Discussion Questions
Do you ever feel like Milo?
What do you do when you're bored?
Do you wish a big box would appear in your room? What would you want to be in it?
After Milo constructs the toll booth and zooms off in the car, he goes to a lot of places and meets a lot of people! Who was your favorite person or what was your favorite place?
Taking a Vote: Dictionopolis or Digitopolis?
After each book club attendee announced his or her favorite character or place, we took a peek at the numbers and letters handed in before club started.
As we tallied the votes, I was shocked to see that Digitopolis (numbers) was the winner 4-3!
Heading to Dictionopolis
So, at this point, we decided to take a "journey" of our own. I set up a Word Market for the kids.
Note: At the end of this post, you'll find a file with the printables I used for this book club!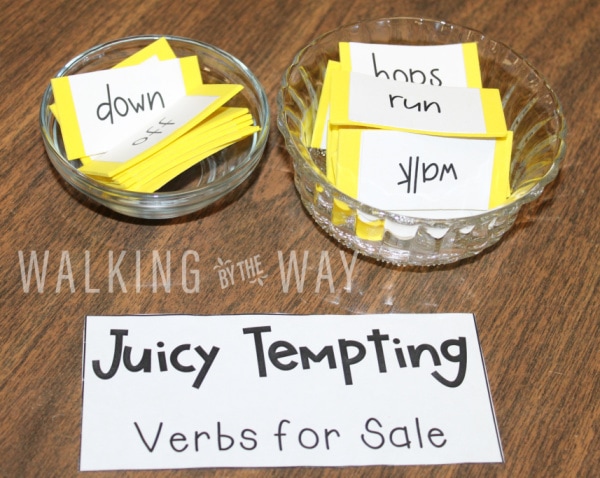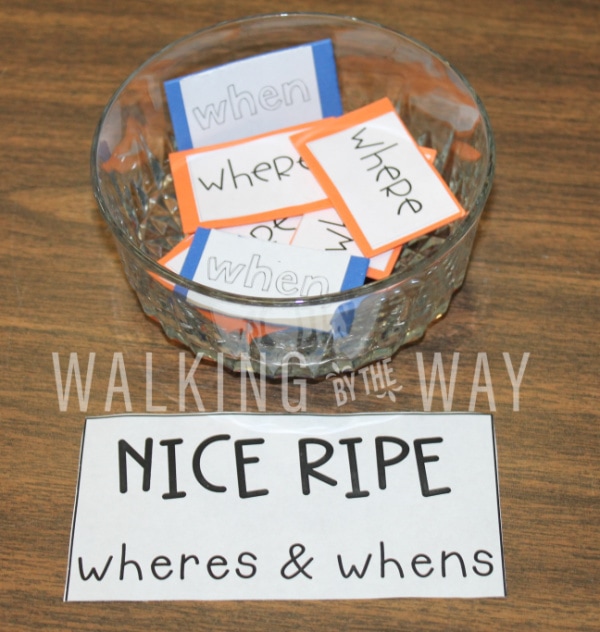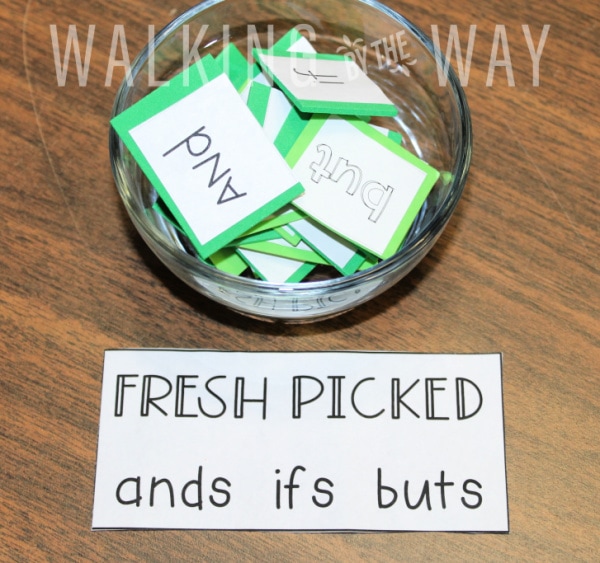 Each child had tickets to buy words and each child spent time examining the options before settling on his or her purchases.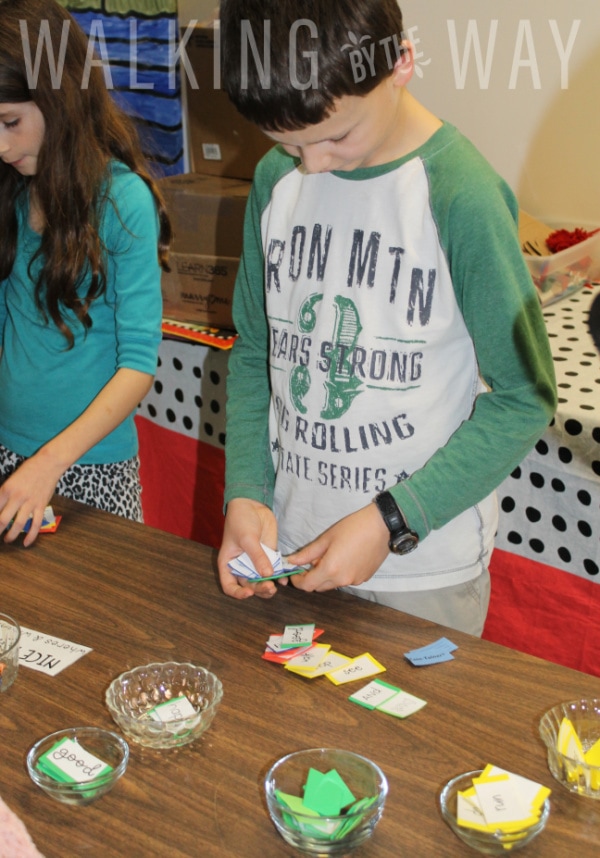 Market also provided the opportunity to purchase a DIY Alphabet just like in the story.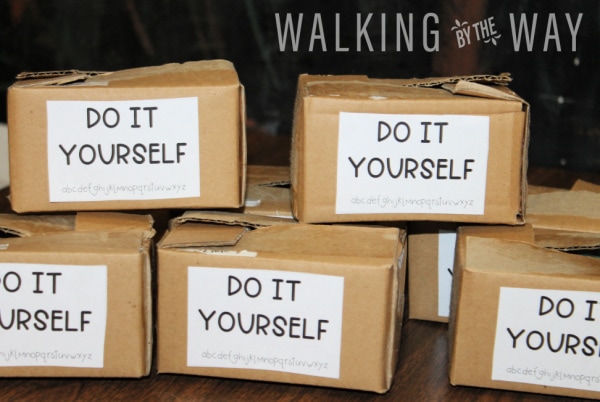 After everyone was finished at market, the kids sat down with their words and alphabets to create their own phrases and sentences.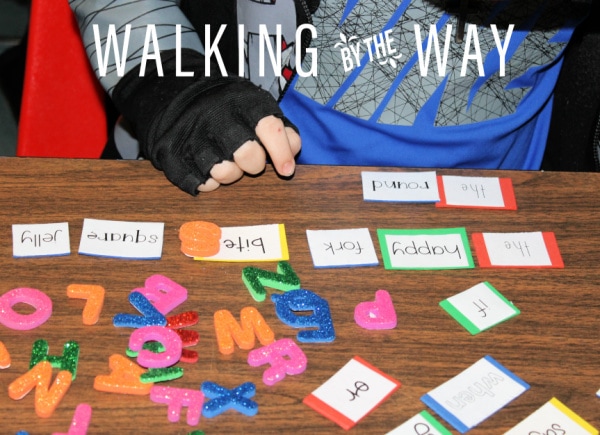 Some made really long sentences! While others made really silly sentences.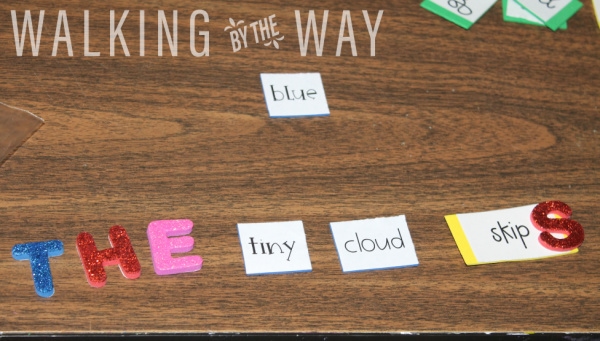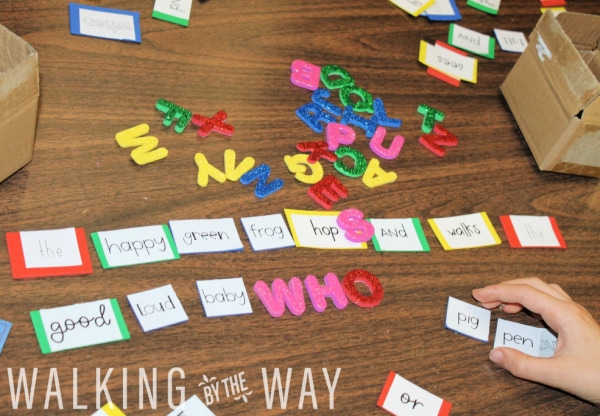 Tasty Treats and Eating Our Words
After the sentence building activity, we talked about Milo's speech before the banquet.
We headed over to grab a treat from a fun Phantom Toll Booth buffet.
We had Rigmaroles, Ragamuffins, and Synonym Buns.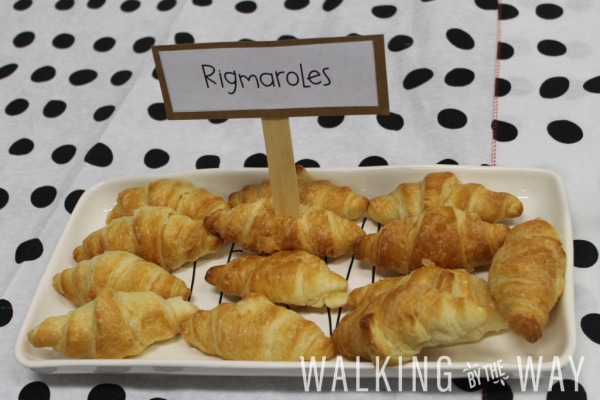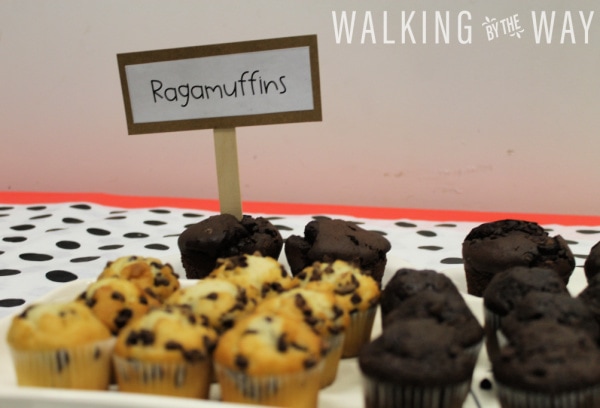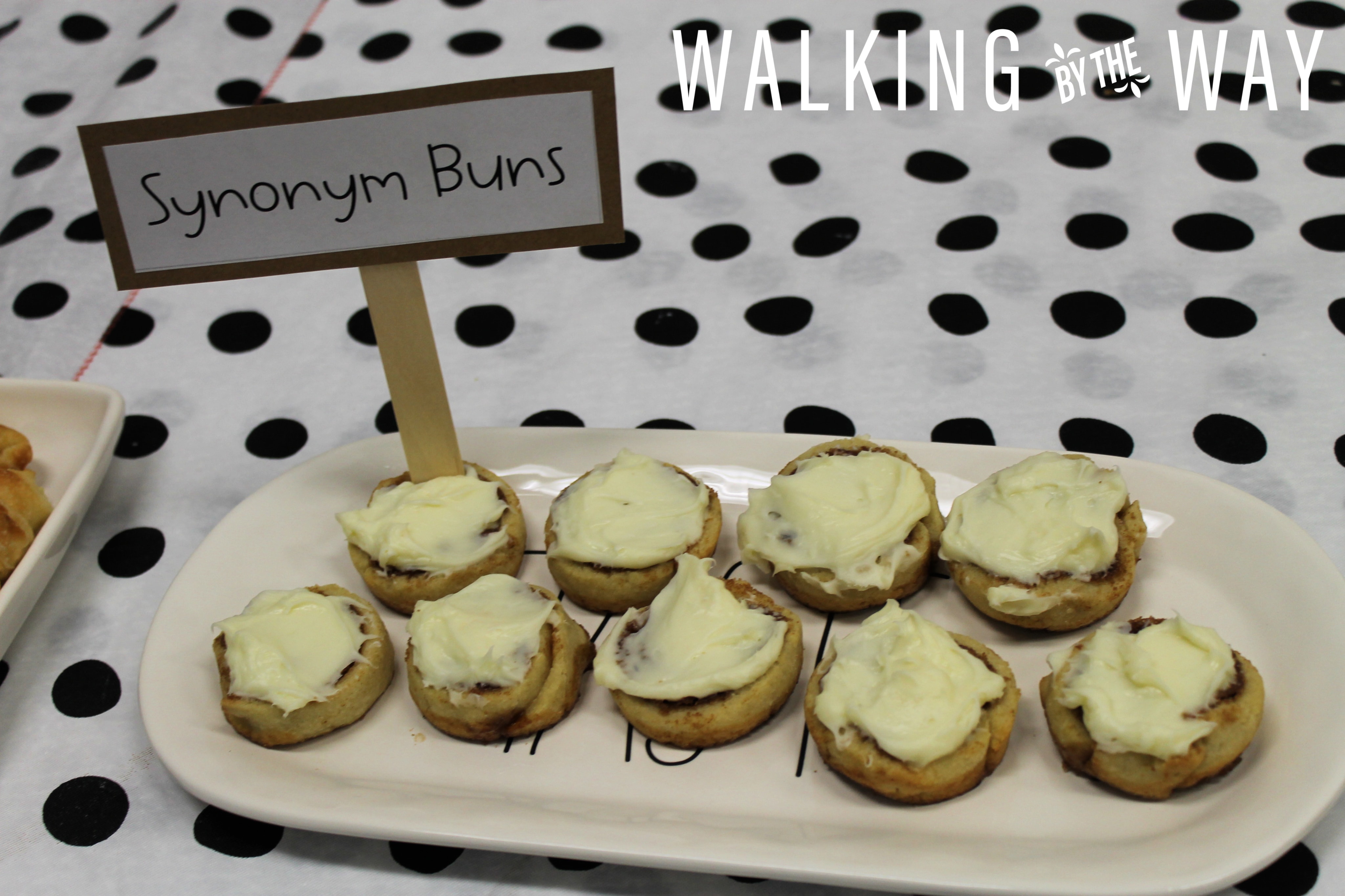 While the kids were snacking, I told them the meanings of the words, and we discussed puns.
Rigmarole = a long, rambling story or statement
Ragamuffin = a person dressed in ragged, dirty clothes
Synonym = a word that has the same meaning as another
We made a list of all the synonyms we could think of for the word EAT: bite, chew, devour, dine, feed, nibble, swallow, gorge, graze, munch, nosh, snack, etc.
As the kids were finishing their food, I told them to prepare speeches. They knew exactly what I meant and through a few giggles everyone delivered (the easiest) speeches ever. We heard lots of "pizza, fries, cake, cookies!"
Moving on to Digitopolis
After the speeches, I told the kids it was time to move on to Digitopolis.
We talked about the Silent Valley and Dr. Dischord. A quick poll revealed that this group of kids would rather live in the Silent Valley than near Dr. Dischord.
I played some sound clips for the kids and they had to guess each sound I played.
The next activity was all about the Dodecahedron.
My husband (bless his heart!) pre-assembled dodecahedrons. I highly recommend this if you are working with 3rd-4th grade students as it can be a bit challenging. I also recommend printing the dodecahedron on cardstock. You can find templates online. 
I gave the students Face Ideas (found in the printable file at the end of this post) and they set to work making 12 different faces on their dodecahedrons. So much fun!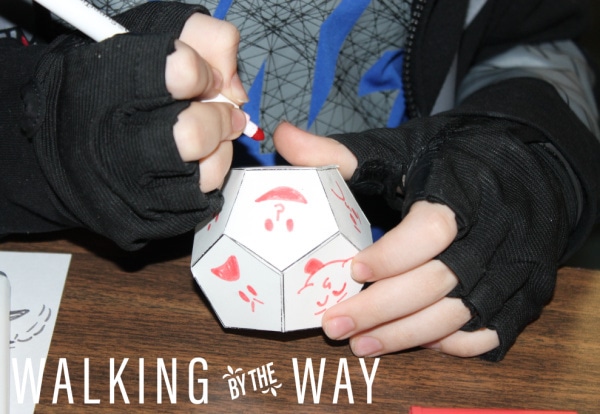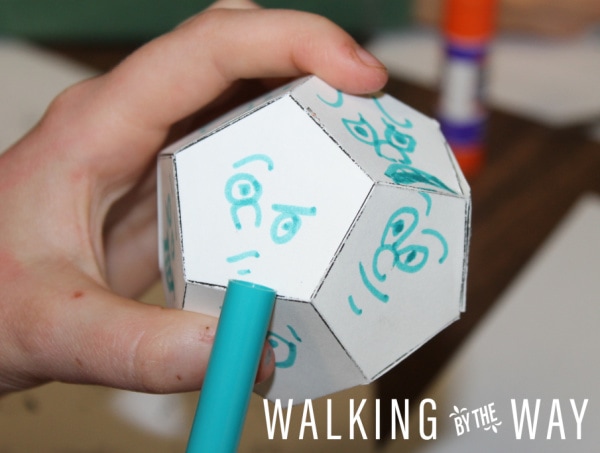 The Phantom Toll Booth Send Off
I wanted to give the kids something special as they left this club. One of my talented friends, Abby Chic, is baking the most beautiful cookies, so I just had to ask her to make some half-baked ideas. She obliged. They turned out amazing!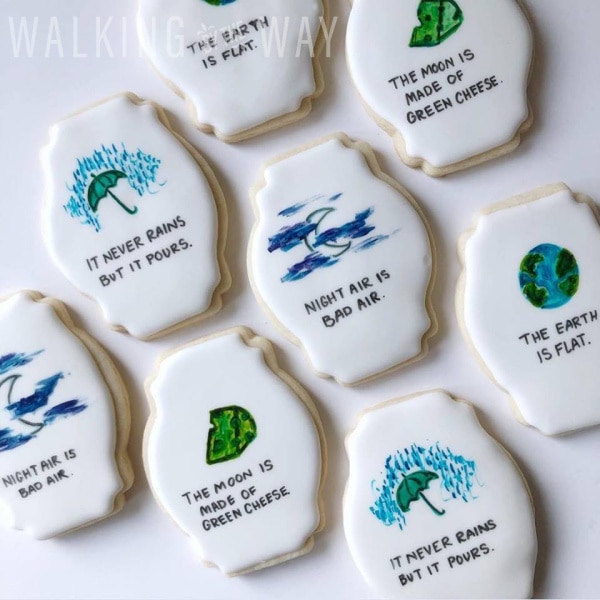 She packed them individually for me, and I put a Half-Bakery tag on the back of each one (these are found in the printable file).
Printables for The Phantom Toll Booth Book Club
I packed up all the printables in one file. It includes:
Tags for The Half-Bakery
Buffet Tags for Treat Table
Do-It-Yourself Labels for DIY Alphabets
Tags for Word Market
Words for Word Market
Face Ideas for the Dodecahedron
DOWNLOAD: The Phantom Toll Booth Book Club Printables
Happy Reading!