We recently finished The Tale of Despereaux by Kate DiCamillo. This was my third time reading this Newbery winning book aloud; obviously, it is one of our favorites.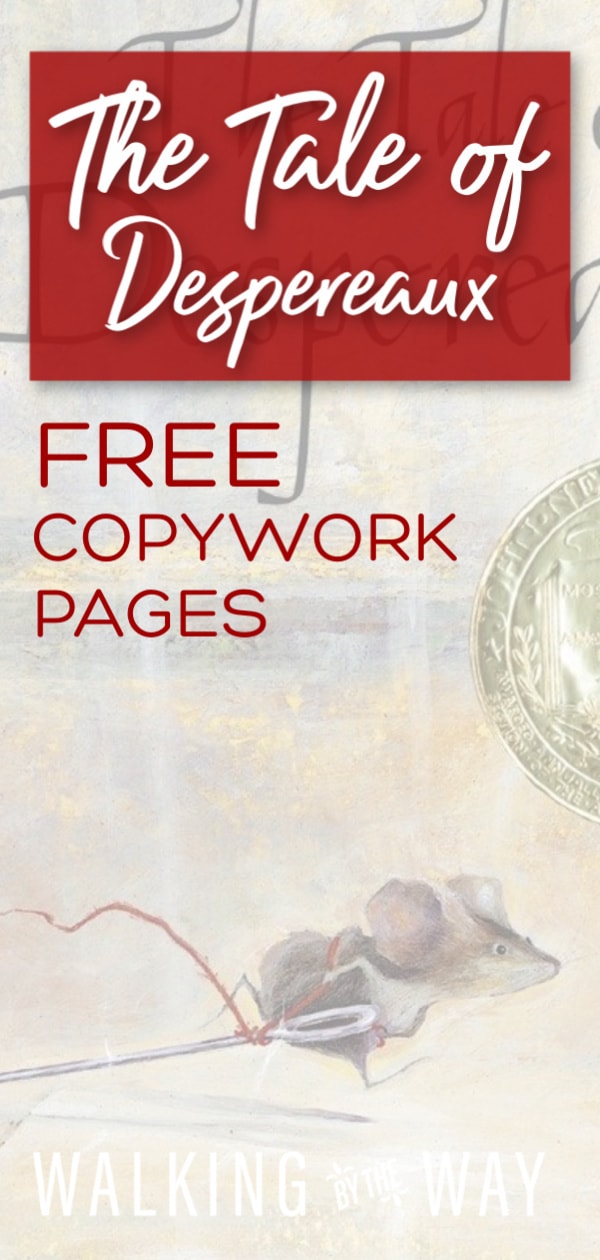 There is a real richness about this book, and it is deserving of a set of copywork pages.
What's Included in the The Tale of Despereaux Copywork?
This printable file has nine pages of copywork for your student.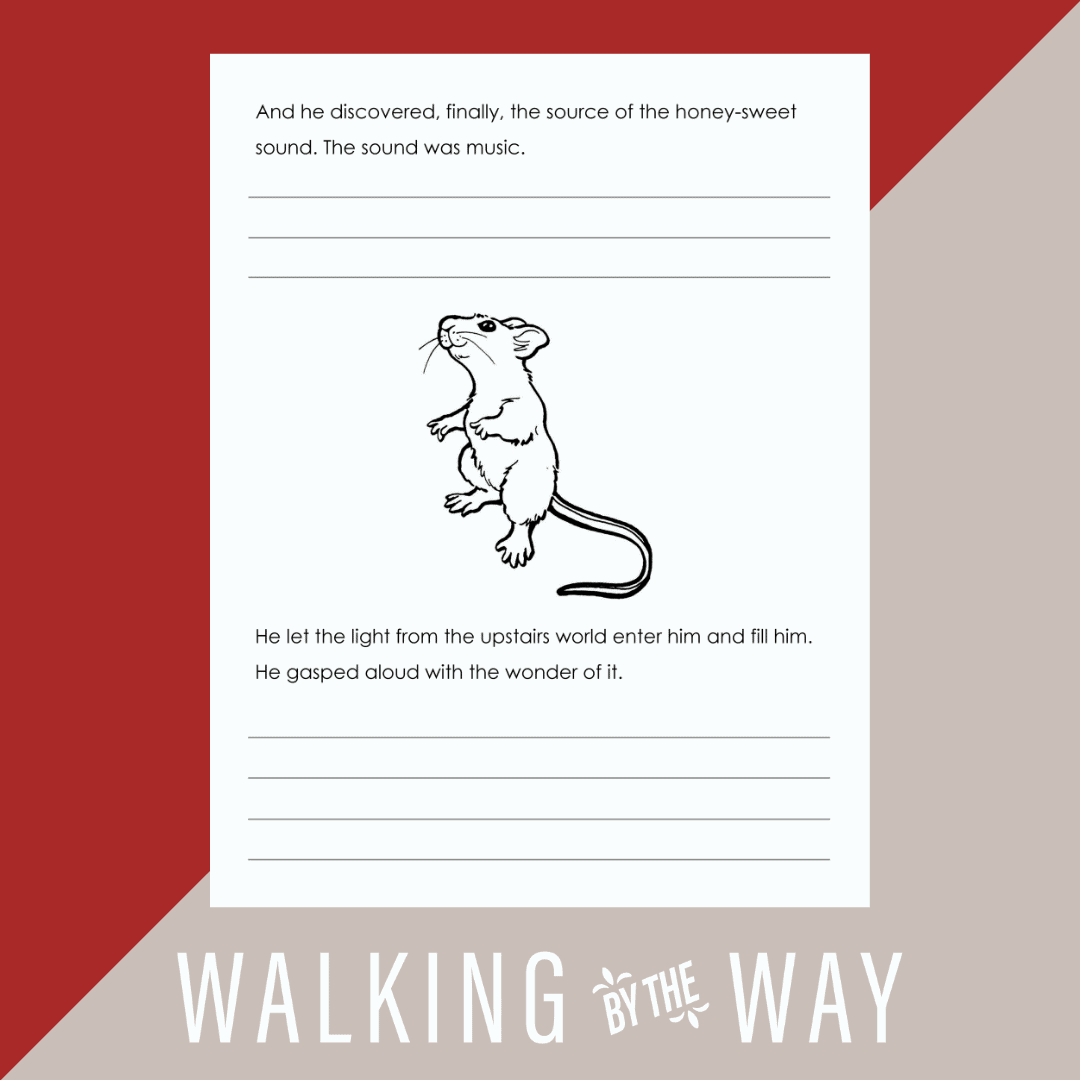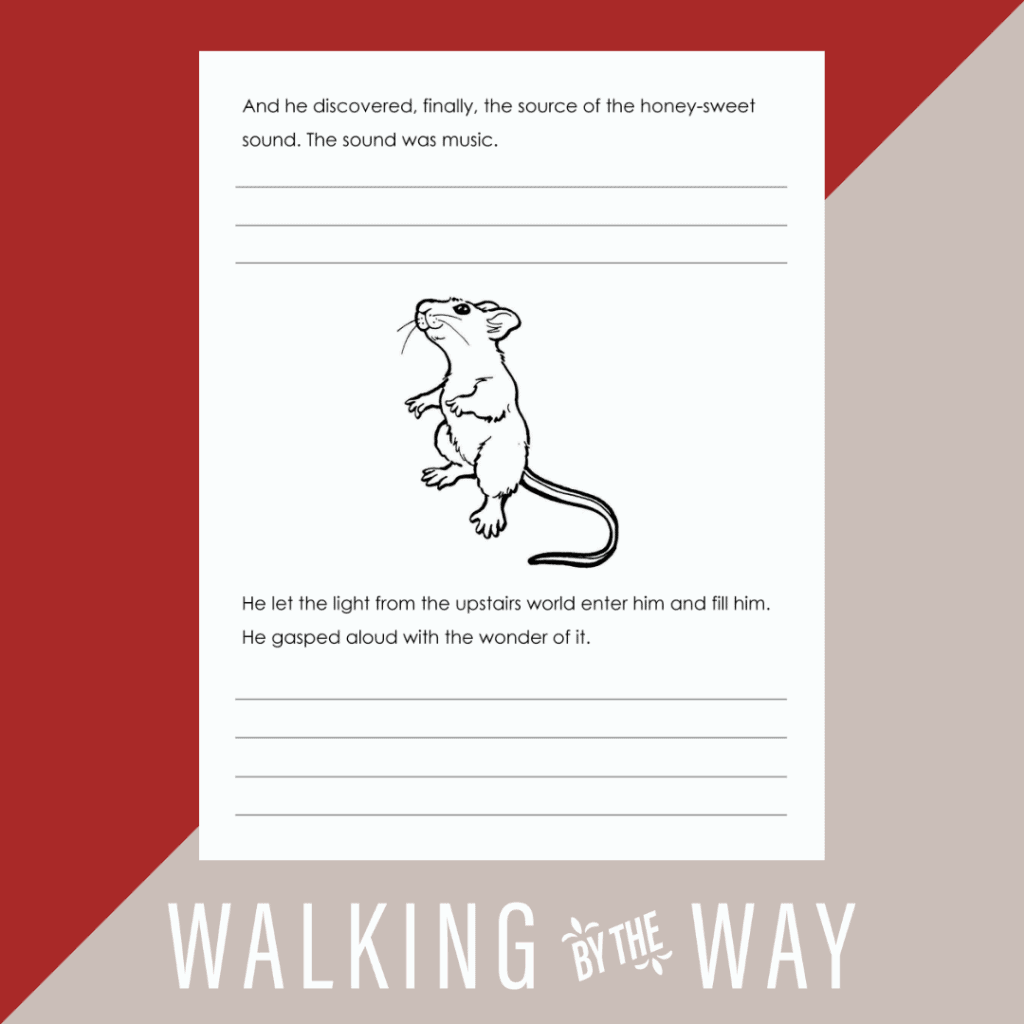 I purposefully chose some passages with interesting punctuation marks (parenthesis, ellipses, colons, etc.), and I will discuss them with my son as he completes the pages.
Each page includes 1-3 copywork exercises with quotes from The Tale of Despereaux.
Stories are light. Light is precious in a world so dark. Begin at the beginning. Tell Gregory a story. Make some light.
He forgot about not being a disappointment. He felt himself heading into another faint. But his mother, who had an excellent sense of dramatic timing, beat him to it; she executed a beautiful, flawless swoon, landing right at Despereaux's feet.
Reader, you must know that an interesting fate (sometimes involving rats, sometimes not) awaits almost everyone, mouse or man, who does not conform.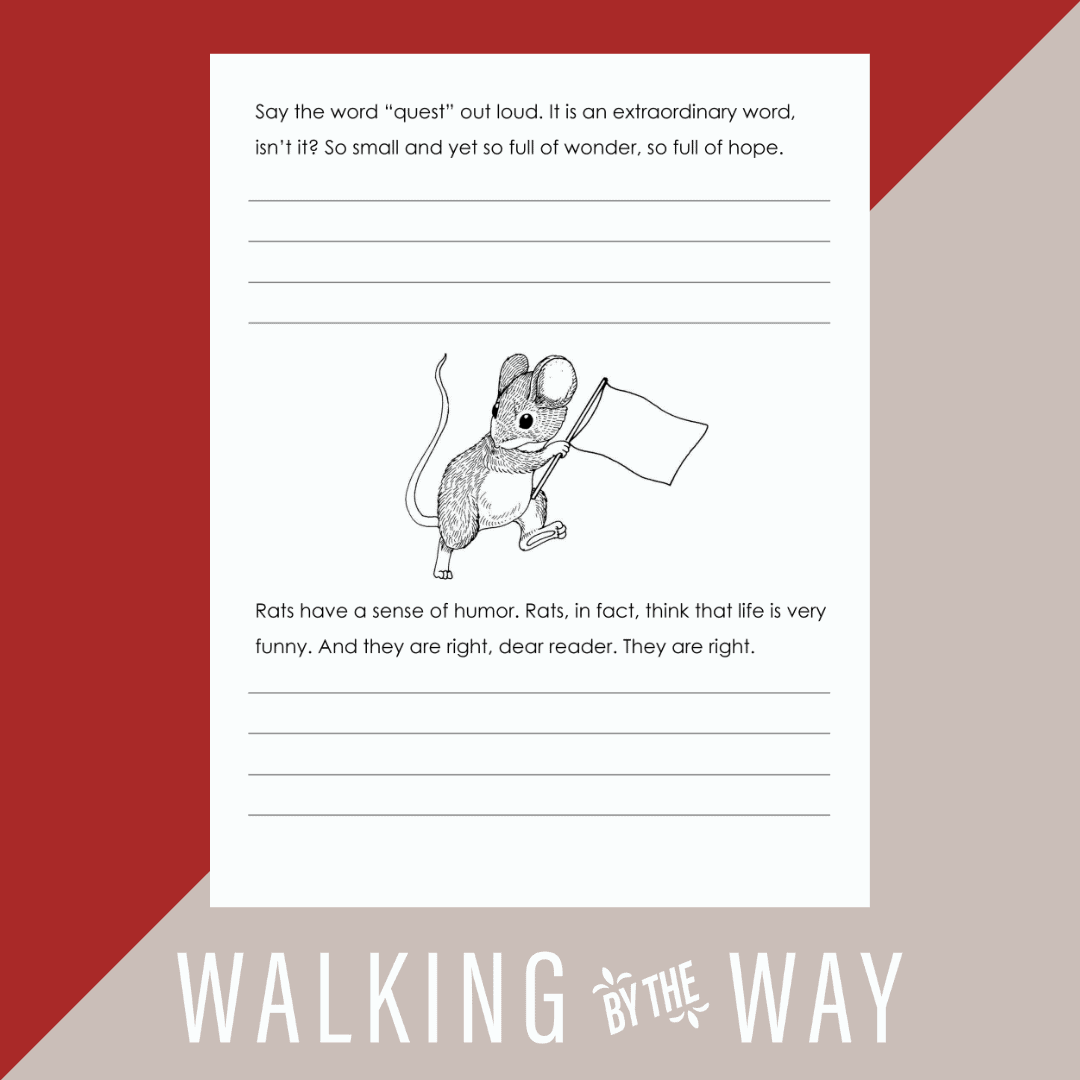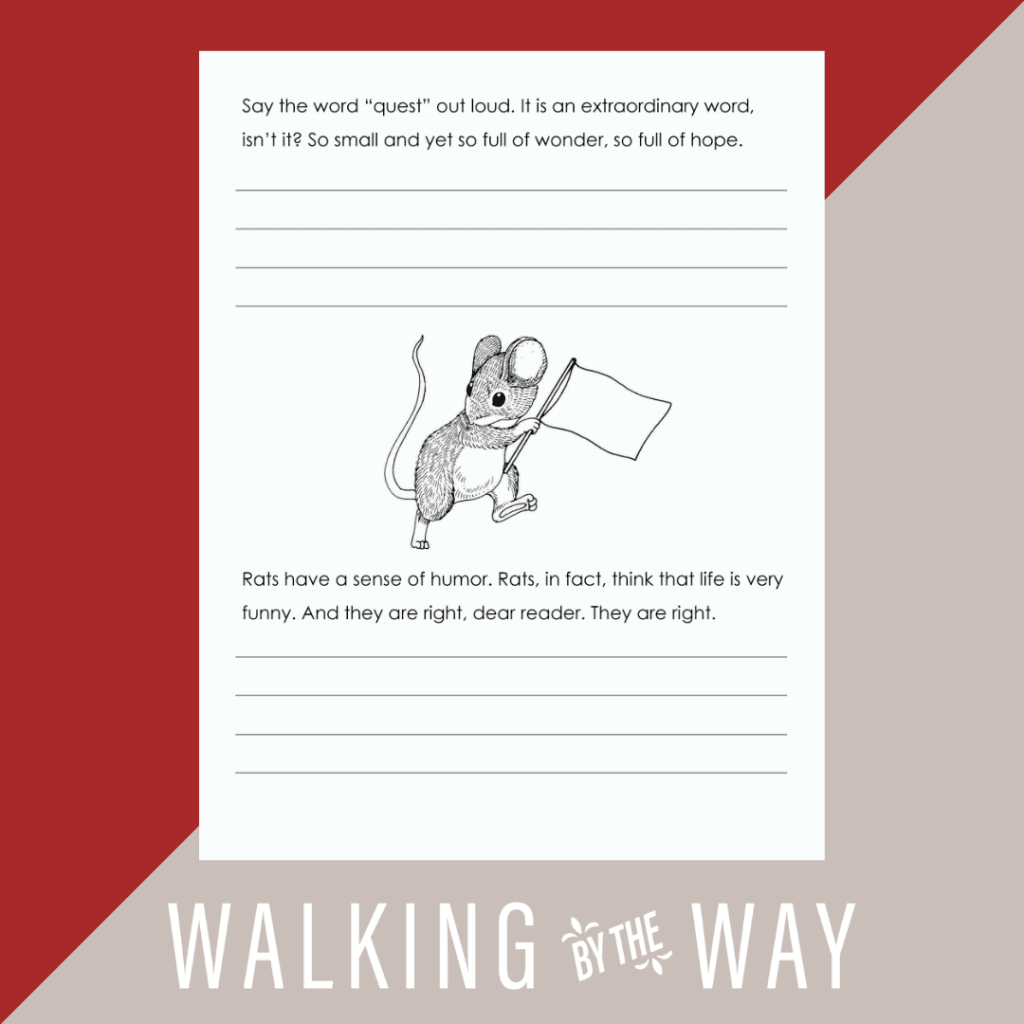 Rats have a sense of humor. Rats, in fact, think that life is very funny. And they are right, dear reader. They are right.
And now you have a small map of the princess's heart (hatred, sorrow, kindness, empathy), the heart that she carried inside her as she went down the golden stairs and through the kitchen, and, finally, just as the sky outside the castle began to lighten, down into the dark dungeon with the rat and the serving girl.
He let the light from the upstairs world enter him and fill him. He gasped aloud with the wonder of it.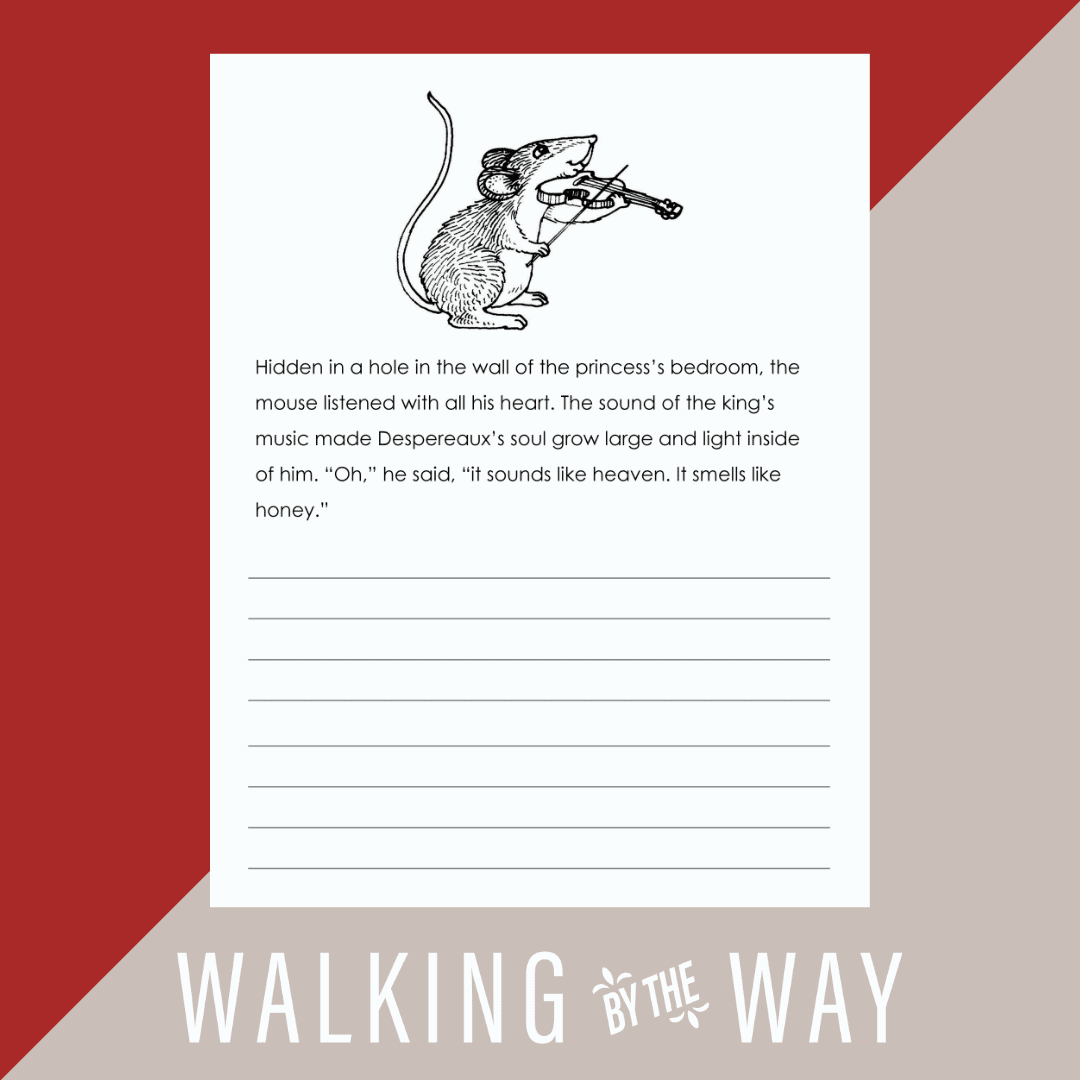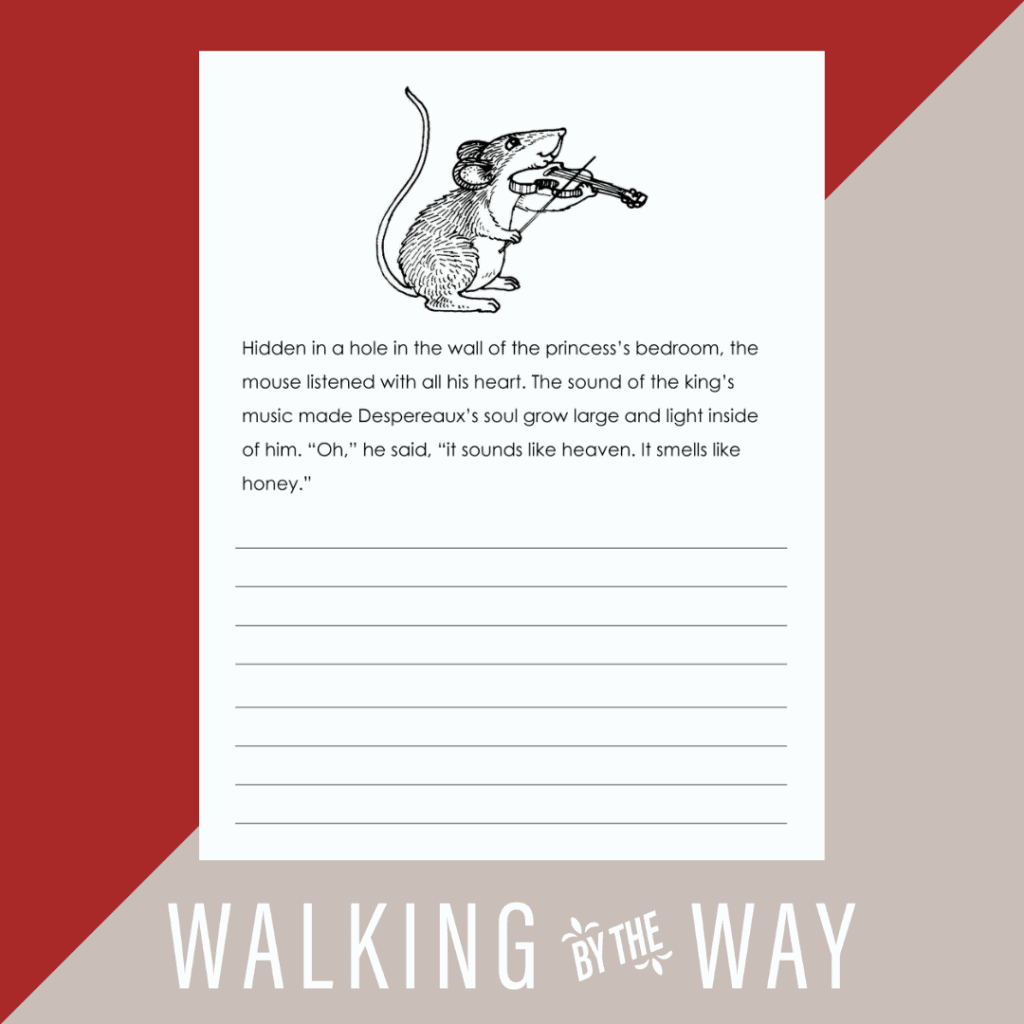 How to Use the The Tale of Despereaux Copywork
Please save these copywork pages for a child who has read the book as context is important for many of these quotes.
Print the pages.
Let your student copy one exercise each day.
Before your student starts, read the quote together and discuss it.
When your student finishes the entire printable pack, consider binding it or adding it to a folder for a finished portfolio of copywork.
Get Your Free Set of Copywork Printables
To download your The Tale of Despereaux copywork pages, just give the image a click, and don't forget to share this post with others!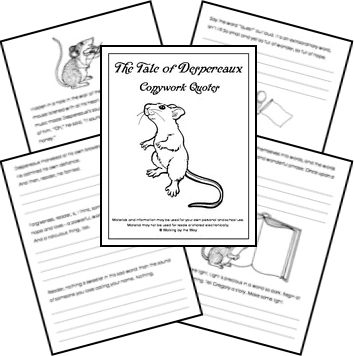 More Free Copywork Pages
If you are looking for more copywork, be sure to check out my FREE Copywork Pages for Your Homeschool.