Are you tired of ho-hum co-op classes? Do you need a creative class? A challenging class? A class that teaches team work? This class does all three of those–it is one of my favorites!
Think! Team Building Challenge teaches kids to learn from failure, promotes creative thinking and problem solving, and helps them learn to work together.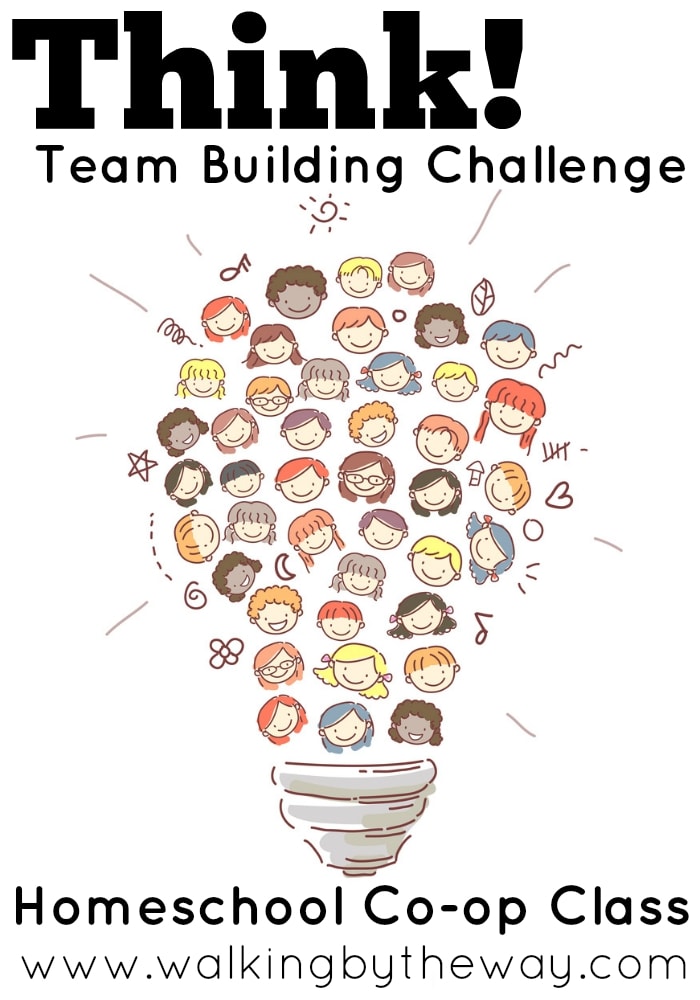 This class was born out of my desire to do these creative-critical thinking projects with my son. I always struggled to find the time to work them into our homeschool schedule.
Each week students received a stack of supplies and one basic instruction such as construct a tall-as-possible tower. No instructions were given. My helper and I tried not to give much advice or ideas. The students built by our motto: If at first you don't succeed, try, try again!
I'm not going to claim that this class was all gumdrops and rainbows. We had moments of failure; moments of frustration– red faces and even some tears. But we also had those tiptop mountain moments–the second of success after the struggle. Amazing.
We repeated our motto (or battle cry) at the beginning of every class. "If at first you don't succeed, try, try again!"
You can download the syllabus and supply list here.
If you have to teach co-op next semester, and haven't chosen your class, seriously consider this one. It's brainy-building and fun!
I have lots of Creative Homeschool Cooperative Classes compiled here on the blog.
You can also check out my Homeschool Co-op Class Ideas Pin Board.
Follow Homeschool Share's board Homeschool Co-op Class Ideas on Pinterest.