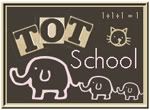 Simon loves the magnet pages from Making Learning Fun. He can use his Do-a-Dot markers on them on one day. Then, on another day, we can put them on a cookie sheet for him to add the magnets.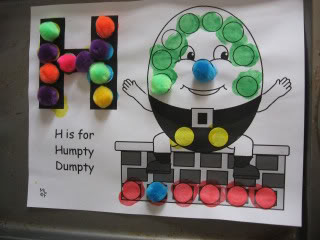 More doodle-doodle-dots (that what Simon calls them)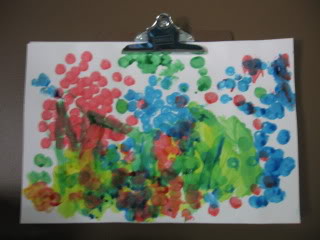 dinosaur stamping was a big hit this week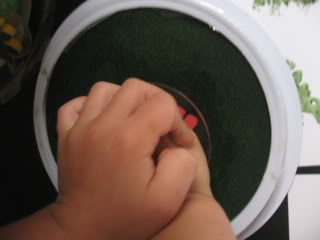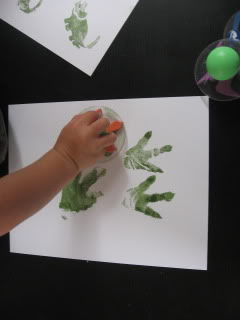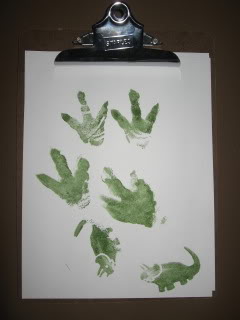 This is a very Montessori-ish game I have from when Elijah was a tot. Simon and I tried to play Feel and Find, but he just isn't ready, so I modified the game. I told him to close his eyes and pick a piece from the sack then find the puzzle to match it. He loved this. I had an idea later in the week to try to play Feel and Find again but to only put 5 pieces in the sack. We may try next week.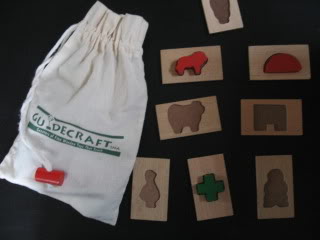 Simon LOVES sounds bingo! He loves it so much that he can set up all four boards and play them at once by himself. I love things he can do indpendently; I just have to put the CD in the player for him. (This is Disovery Toys, but I was lucky to get it for cheap — used from a friend. I am not sure if they still carry this product, but I've seen others like it at Rainbow Resource.)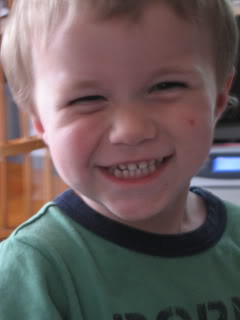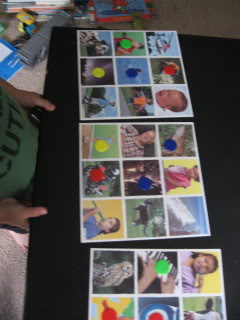 Who knew that a preschooler would love to transfer cotton balls from one dish to another? We have the cheat thingy on the chopsticks (thanks to Noodles & Company!).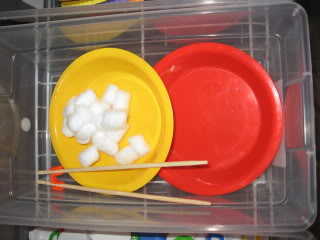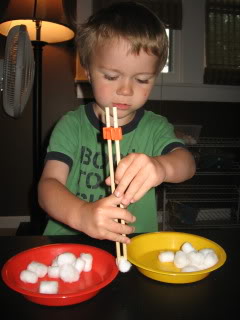 An old standby that we've had for years- a $1 garage sale find; Lauri shape puzzles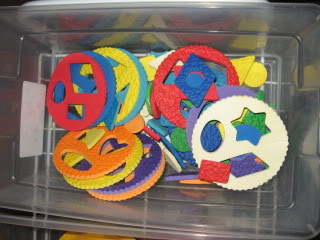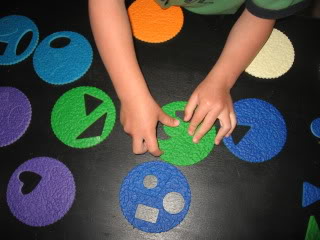 painting with new floppy brushes from Let's Explore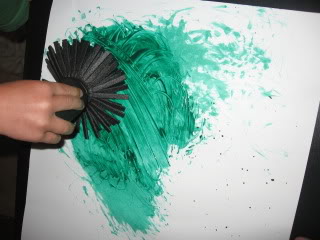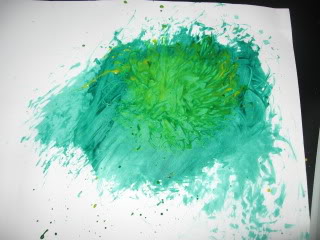 more painting (he really can't get enough!)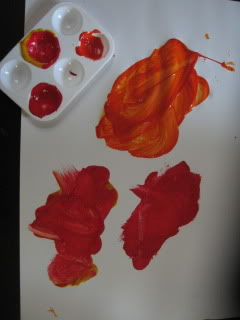 Simon is doing really well with workboxes of JUST BOOKS. I try to find little collections and make them look attractive. He has been sitting quietly for 15-20 minutes with just books! Hooray! We also do plenty of mom/Simon reading time, too. I believe that reading is one of the most important things I can do with him.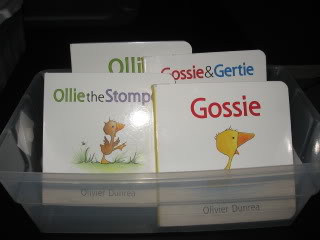 Last week we sorted the animals into big and little. This week I decided to add medium. I put a tub of cars for sorting on his workbox cart, and we worked through this activity together. I plan to do it again as he needs more practice with the size sorting (and he enjoyed finding cars in a workbox).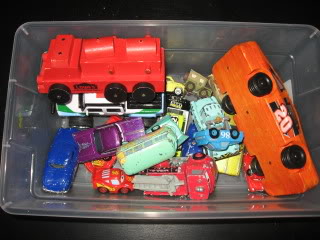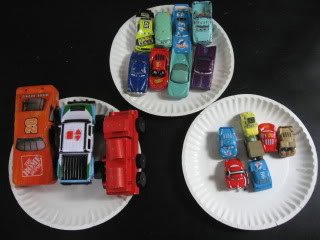 We played again with some of the Brown Bear things we made last week. We used the puppets for a color matching game. I gave him a partial pack of M&Ms and had him sort the colors to match the animals. This was a HUGE hit (as you can imagine). He keeps asking when we are going to do this again!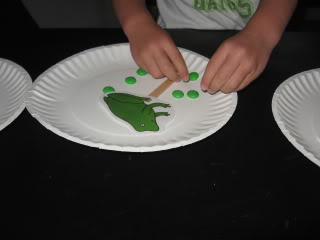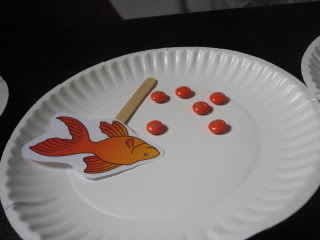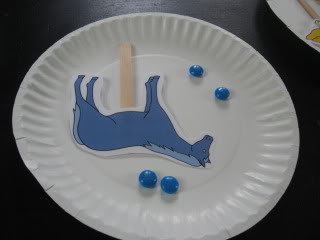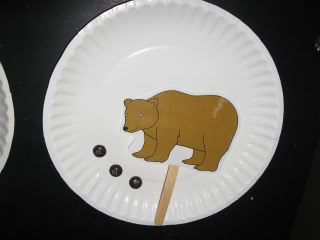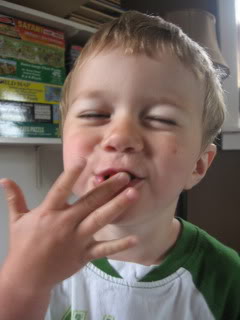 The fun continued outside as Simon watered and weeded his garden, dug holes, planted beans, and even fed tadpoles (I don't have any pictures of this, but these little guys have been a big part of our week!). Simon also discovered the Mourning Dove sitting on her nest and has been quietly watching her a few times each day.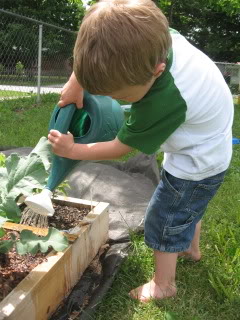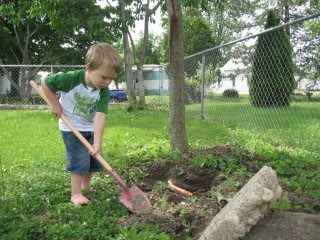 Happy Tot-schooling!