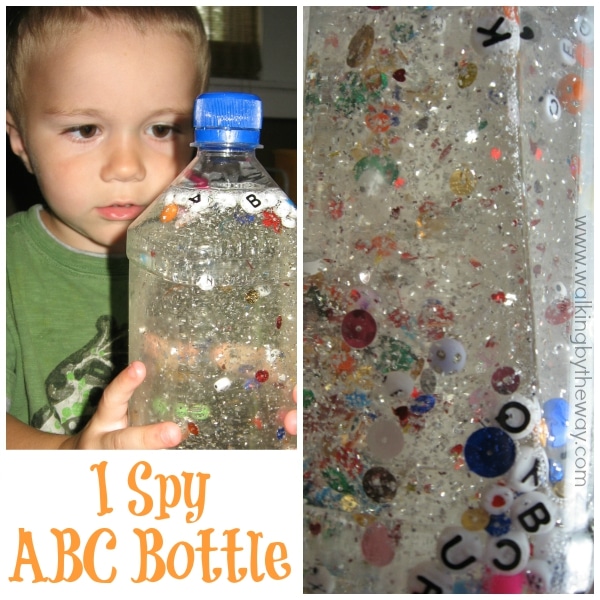 Supplies

lots of sparkly-things: sequins, fun beads, confetti


empty water bottle (preferrably without ridges)




corn syrup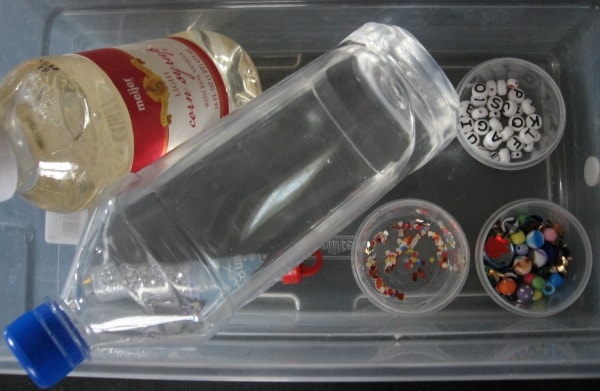 Directions

1. Fill the water bottle with half corn syrup and half water.
2. Set all the beads out and call out a letter (A!). Have your preschooler find the letter and drop it in the bottle. Repeat. Yes, do this 26 times. Or just throw them all in.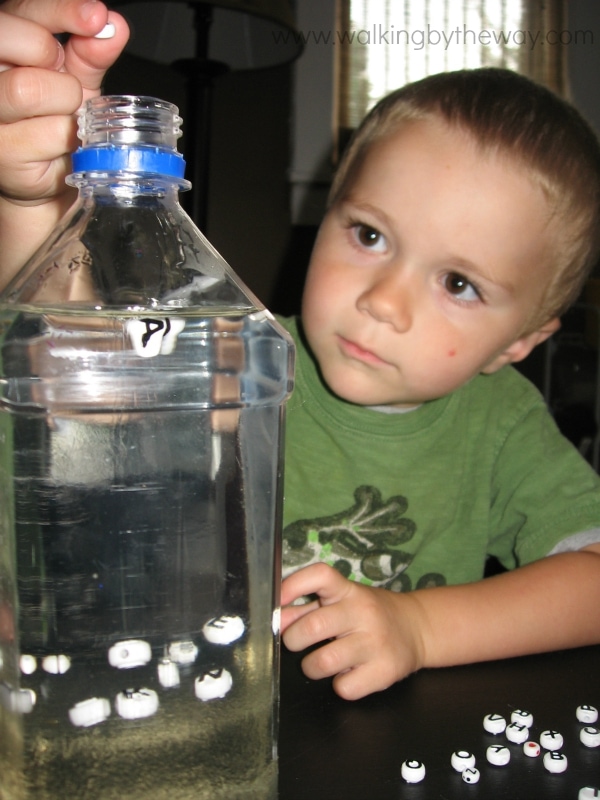 3. Let your preschooler add sparkly things; help him add the glitter–unless you'd like to have a sparkle party in your carpet for the next four years. And you might.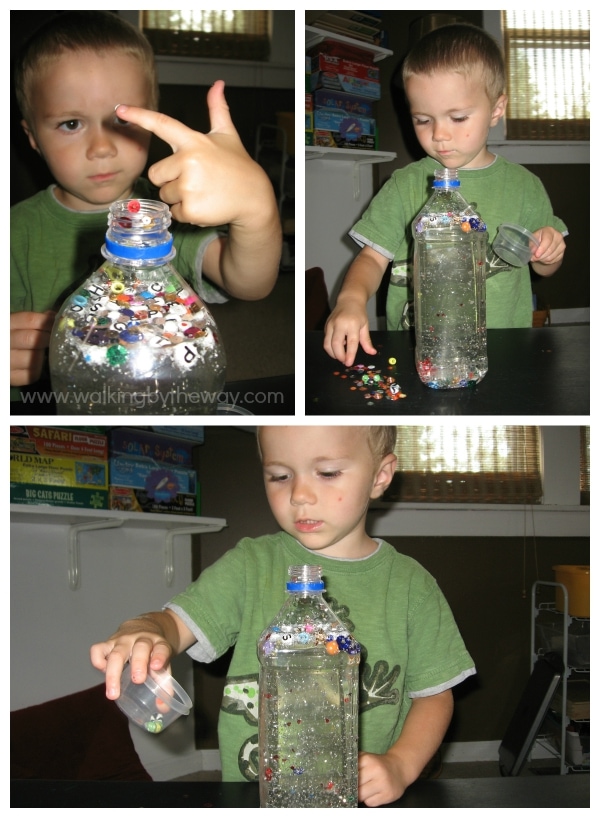 4. Glue the lid on. Let it dry. Make sure it is tight, or you will be having a sparkle-party-in-your-carpet-for-real.
5. Give it a few shakes and show your preschooler how to spy the alphabet.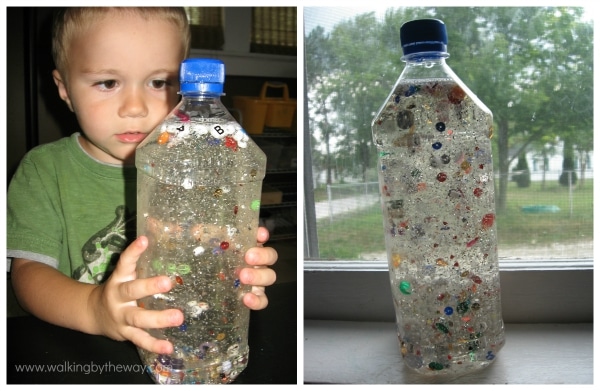 This is a great activity for home, the car, the doctor's office, or anywhere!
Happy Learning!

Find more early literacy ideas on my On the Road to Reading Pinterest Board.
Follow Homeschool Share's board on the road to reading on Pinterest.