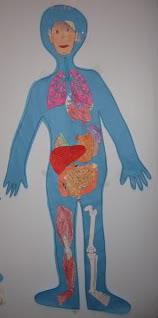 During our Madeline study, we started a huge human body project using My Body by Teacher Created Resources. This is a super easy way to teach your student about what's under the skin he's in.
You trace your student's body on a large piece paper and cut it out. Then you print a copy of the guide book, grab some colored pencils & scissors, and you'll be all set.
We read about various body parts (information provided in the My Body book) and added 1-2 pieces of the body per day; it took us about ten school days from start to finish.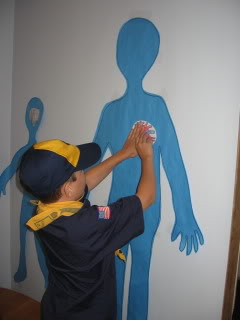 Even Simon got in on the fun.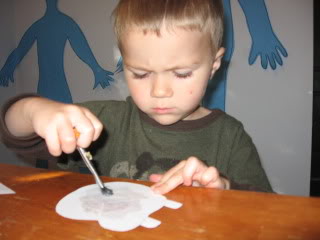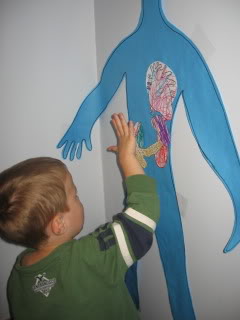 the brain is hiding under the face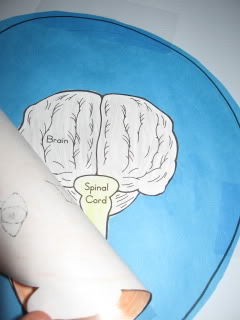 lungs and heart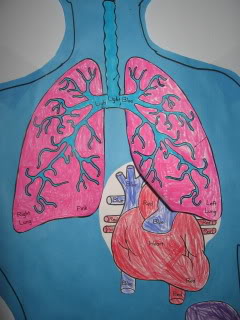 liver, spleen, kidneys, gall bladder, stomach, small intestine, & large intestine (there is an appendix, but you can't really see it)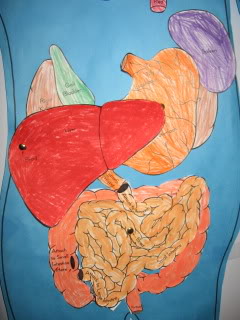 Move the liver to make way for the pancreas!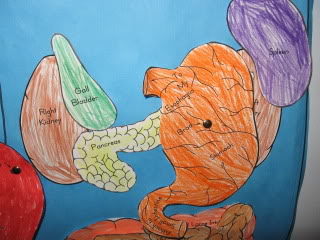 bladder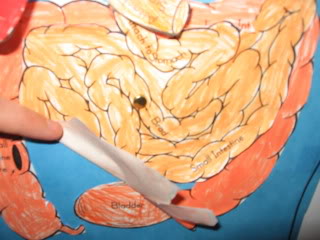 muscles & bones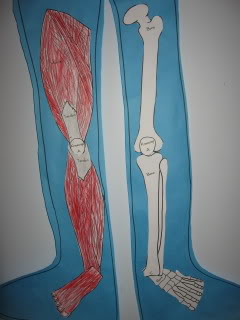 Take care of your body. It's the only place you have to live. ~Jim Rohn