Practice handwriting, reinforce grammar and spelling rules, and discuss practical morals with this pack of Aesop's Fables Copywork.
What's Included in the Aesop's Fables Copywork?
This printable file includes 48 pages of copywork for your student.
Each page includes 1-2 copywork exercises with excerpts from Aesop's Fables. The pack includes a total of 92 copywork exercises.
These ten fables are included:
"The Ants and the Grasshopper"
"The Shepherd Boy and the Wolf"
"Belling the Cat"
"The Dog and His Reflection"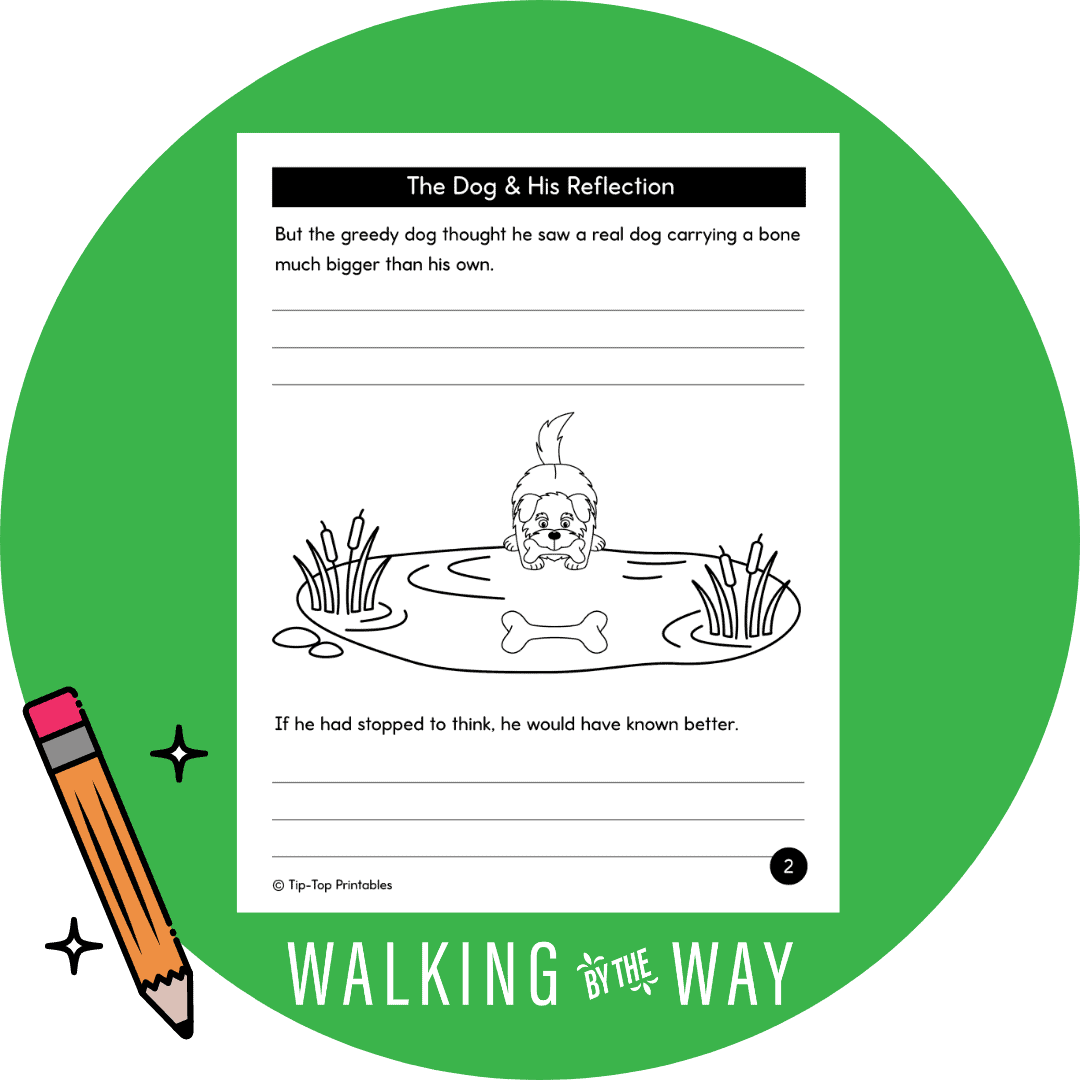 "The Fisherman and the Little Fish"
"The Goose and the Golden Egg"
"The Lion and the Mouse"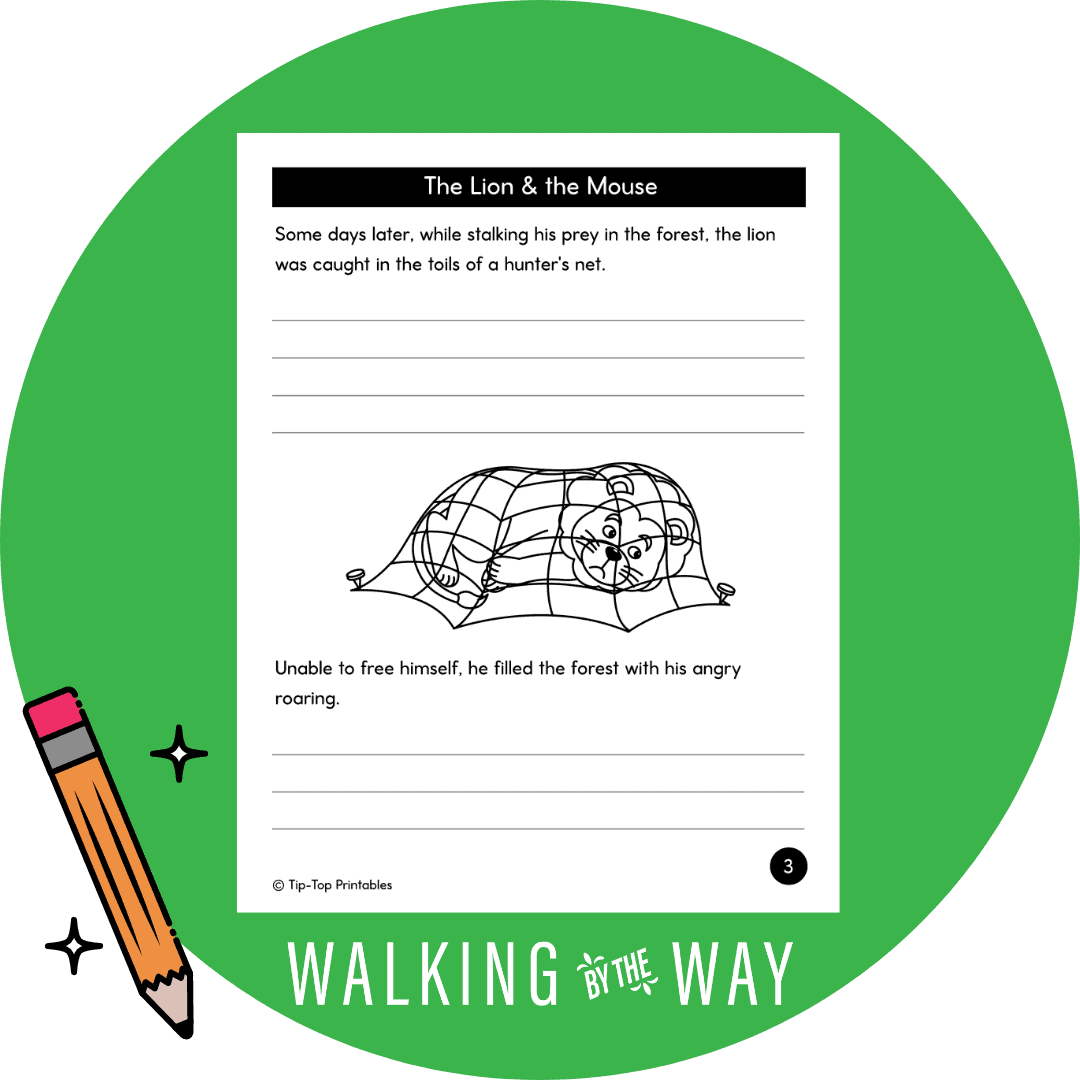 "The Hare and the Tortoise"
"The North Wind and the Sun"
"The Town Mouse and the Country Mouse"
Aesop's Fables Copywork Samples
The exercises include excerpts from the stories as well as the morals.
Examples of copywork exercises from this printable pack:
A shepherd boy tended his master's sheep near a dark forest not far from the village.
Soon he found life in the pasture very dull. All he could do to amuse himself was to talk to his dog or play on his pipe.
One day, as he sat watching the sheep in the quiet forest, he thought of a plan to amuse himself.
His master had told him to call for help should a wolf attack the flock, and the villagers would drive it away. So now, though he had not seen anything that even looked like a wolf, he ran toward the village shouting at the top of his voice, "Wolf! Wolf!"
How to Use the Copywork
Print the pages.
Let your student copy one exercise each day.
Before your student starts, read the passage together and discuss it. What does it mean? What can we learn and apply from the story?
When your student finishes the entire printable pack, consider binding it or adding it to a folder for a finished portfolio of copywork.
Get Your Set of Copywork Printables
You can buy it here with the buy button below, or you can head to the Tip-Top Printables Shop to grab the Aesop's Fables Copywork.
More Copywork Pages
If you are looking for more copywork, be sure to check out my FREE Copywork Pages for Your Homeschool.