Today I have more free copywork pages for you–a set of African proverbs.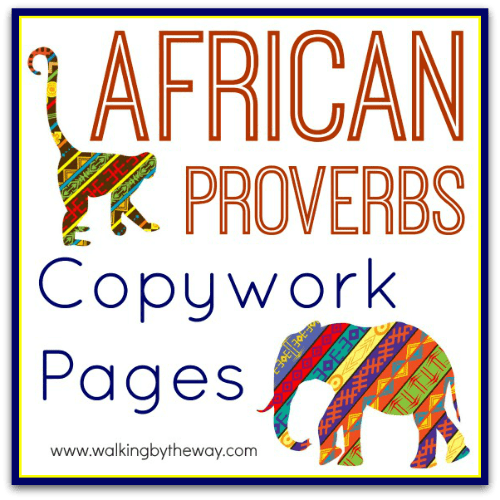 Throughout the proverbs you will find wise words for discussion, so take some time to engage your child in conversation as he works through the African Proverbs Copywork Pages.
What's Included in the African Proverbs Copywork Pages?
This printable file contains six pages of copywork for your student.
Each page includes copywork exercises with these African Proverbs:
By trying often, the monkey learns to jump from the tree.

Buganda Proverb
You are beautiful, but learn to work, for you cannot eat your beauty.

Congolese Proverb
Milk and honey have different colors, but they share the same house peacefully.

African Proverb
One spoon of soup in need has more value than a pot of soup when we have an abundance of food.

Angolan Proverb
Make some money but don't let money make you.

Tanzanian Proverb
Between true friends even water drunk together is sweet enough.

African Proverb
The old woman looks after the child to grow its teeth. The young one looks after the old woman when she loses her teeth.

Akan Proverb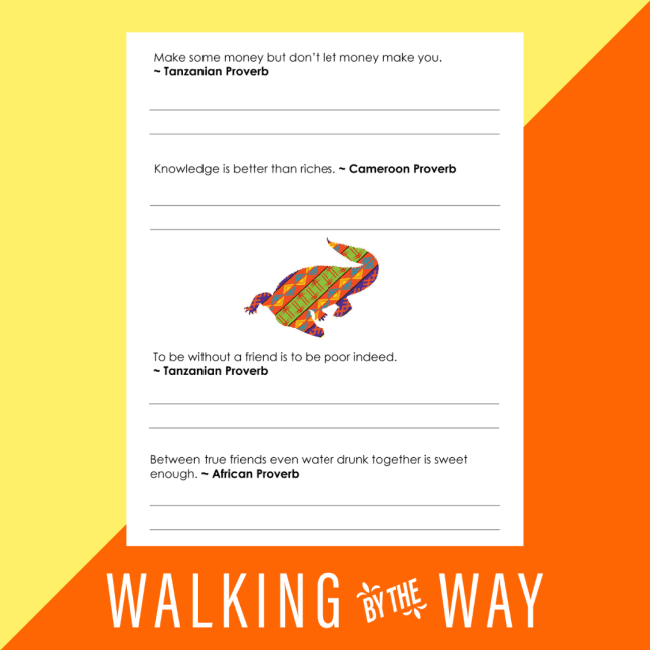 How to Use the African Proverbs Copywork
Print the pages.
Let your student copy one exercise each day.
Before your student starts, read the proverb together and discuss it.
When your student finishes the entire printable pack, consider binding it or adding it to a folder for a finished portfolio of copywork.
Get Your Free Set of Copywork Printables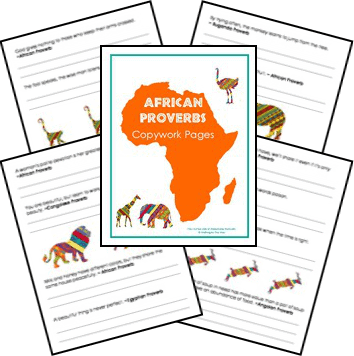 Subscribe to the newsletter using the form below to receive your free set of copywork pages. You will need to confirm your subscription and then the printable file will be sent directly to your email.
More Free Copywork Pages
If you are looking for more copywork, be sure to check out my FREE Copywork Pages for Your Homeschool.