The law (for my state):

180 DAYS OF INSTRUCTION: You decide which days your school will be in session, and how long to teach each day.
All I really need to keep track is a calendar chart. I simply x each day that we do school.
My friend gave me some tracking charts a few years ago, but I didn't make a copy and now I'm fresh out.
What to do? Make my own. And you can use it, too (just give it a click!).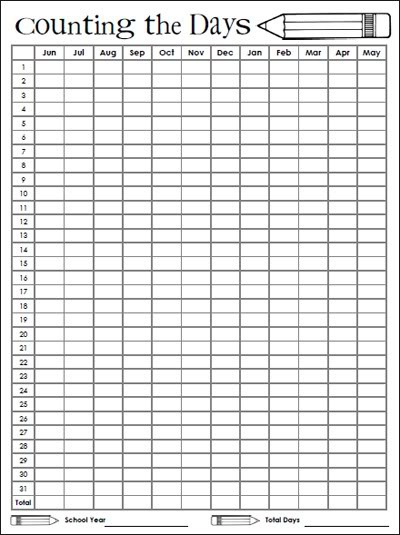 Update: Some of you requested a July-June Calendar. Here it is: Tracking Your School Year July-June.
Tracking Your School Year Blank Calendar