Are you looking for an easy Homeschool Attendance Sheet?
This post has several simple, free, printable attendance charts for you to choose for use in your homeschool.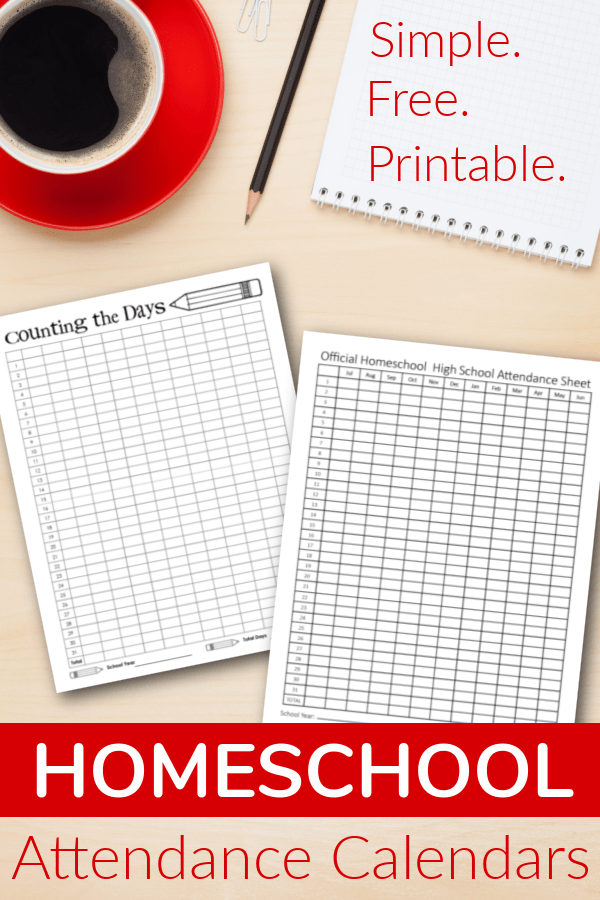 Why It's Important to Keep a Record of Your Child's Attendance
Many states have laws about attendance for students, even homeschool students. You can homeschool laws by state on this map.
The attendance law for Indiana (my state):
180 DAYS OF INSTRUCTION: You decide which days your school will be in session, and how long to teach each day.
For my state, all I have to do to track attendance is to keep track on a calendar. I put an x each day that we do school.
I like to keep things simple, so I created some basic homeschool attendance trackers. You can read through the various attendance calendar descriptions below, and find one that best suits your needs.
Even though I only have to track 180 days, the charts I've made will work with any attendance requirement.
When you find the right one for your homeschool, simply click the link to download the printable attendance chart.
Printable Homeschool Attendance Sheet
This homeschool attendance sheet works for those who track days from June through May.
It has spots to x the days as well as places to keep running totals for each month.
You can also fill in the School Year and Total Days attended at the bottom of the form.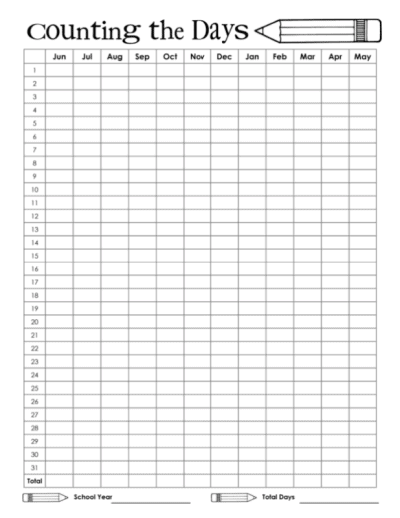 << June-May Homeschool Attendance Tracker Calendar >>
More Homeschool Attendance Sheet Options
Several of you requested a July-June Attendance Calendar. You can grab it by clicking the link below.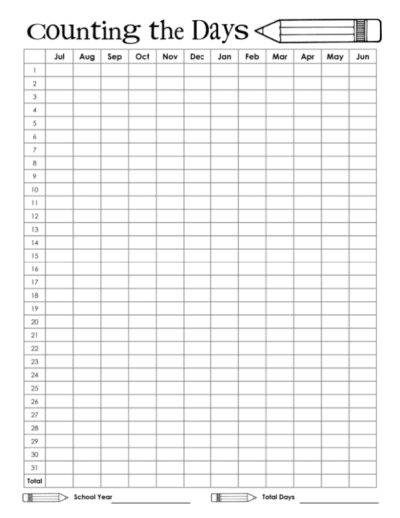 << July-June Homeschool Attendance Tracker Calendar >>
Other readers requested an a Blank Attendance Sheet so you could add the months in the order that work best for you. You can download this printable attendance log by clicking the link below.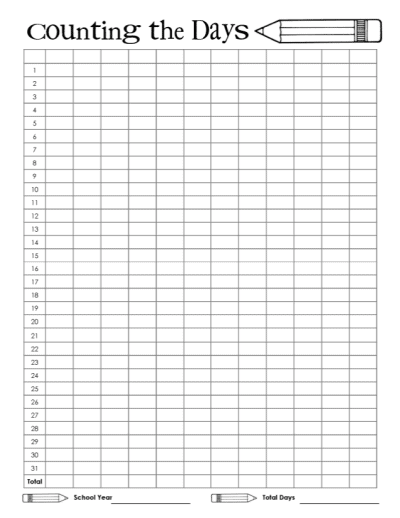 << Blank Homeschool Attendance Tracker Calendar >>
I know my calendar is a little bit cutesy, so if you want something more grown-up for your high school student, you can try this one.
The file includes a July-June option as well as a blank attendance calendar.
<< High School Homeschool Attendance Calendars >>
If you are looking for more forms for high school homeschool students, you will find them on these pages:
Happy Homeschooling!