Do you need a lesson plan that includes creative writing for Grade 3? Try this writing activity based on the picture book, Previously by Allan Ahlberg.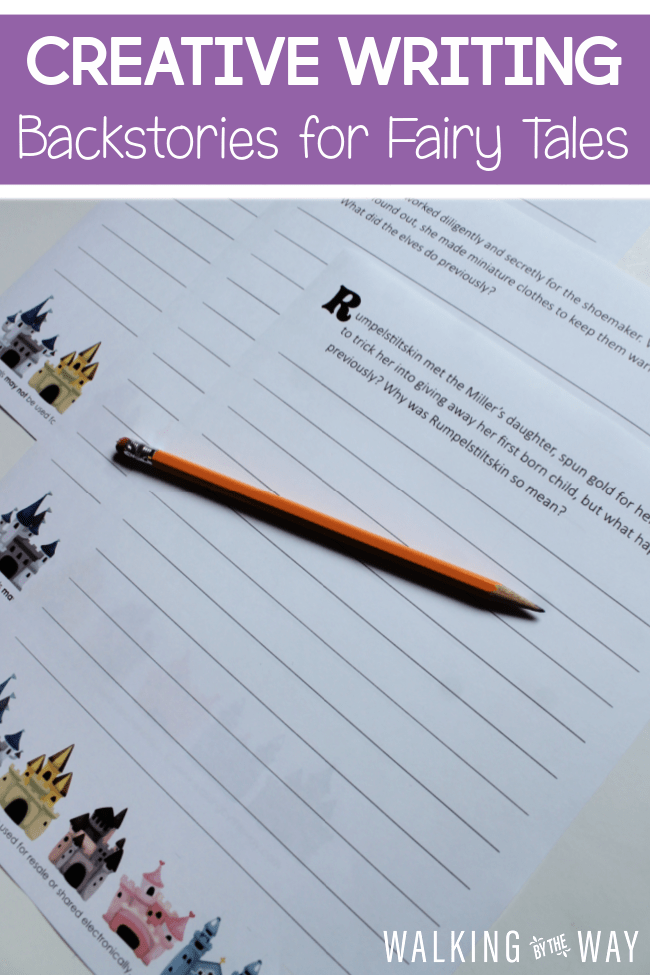 How many times have you heard the story of Goldilocks or Cinderella? Have you ever you pondered what happened to these famous characters before their star roles in classic fairy tales?
Allan Ahlberg with his book, Previously, connects the lives of these characters and invents pasts for each of them.
Your students can do the same.
Creative Writing for Grade 3 Lesson Plan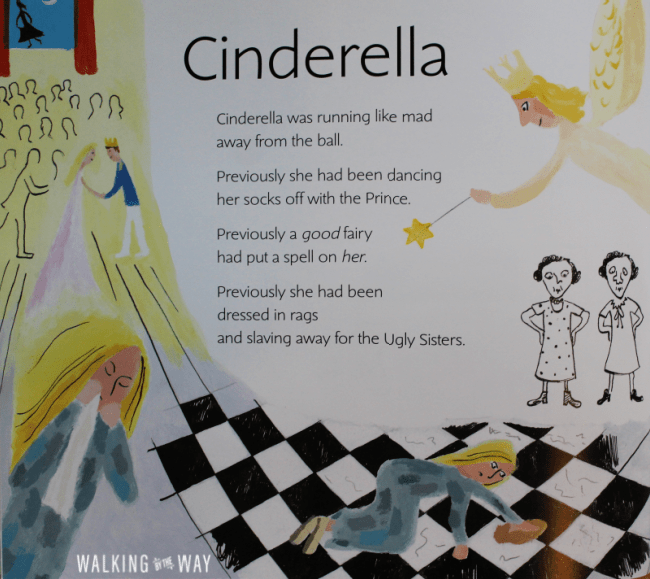 Read some classic fairy tales and nursery rhymes to your class.
Read Previously by Allan Ahlberg.
Encourage your students to recall other classic fairy tales. Can they imagine what happened to those characters before the start of the tale?
Ask your students to create backstories for nursery rhyme or fairy tale characters–characters who were not included in Ahlberg's book. If your student needs an extra nudge ("I can't think of any ideas!"), use one of the prompts provided in the printable pack.
You may want your students to read these stories independently before choosing prompts from the pack: The Elves and the Shoemaker, Rumpelstiltskin, Little Red Riding Hood, and The Three Little Pigs.
Fairy Tale Character Writing Prompts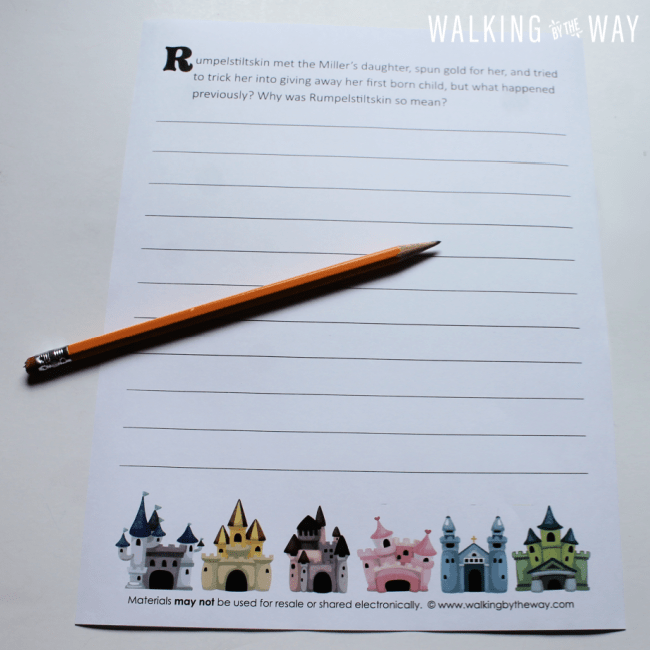 This printable pack includes pages with these four writing prompts:
Rumpelstiltskin met the Miller's daughter, spun gold for her, and tried to trick her into giving away her first born child, but what happened previously? Why was Rumpelstiltskin so mean?
The elves worked diligently and secretly for the shoemaker. When his wife found out, she made miniature clothes to keep them warm. What did the elves do previously?
The big bad wolf blew down two houses and had an unfortunate end with the third little pig. What happened previously—before the wolf encountered the three little pigs?
Little Red Riding Hood went to her grandmother's house, met a wolf, and was saved by a hunter. Tell the story of what Little Red Riding Hood was doing previously—before her mother asked her to visit her grandma.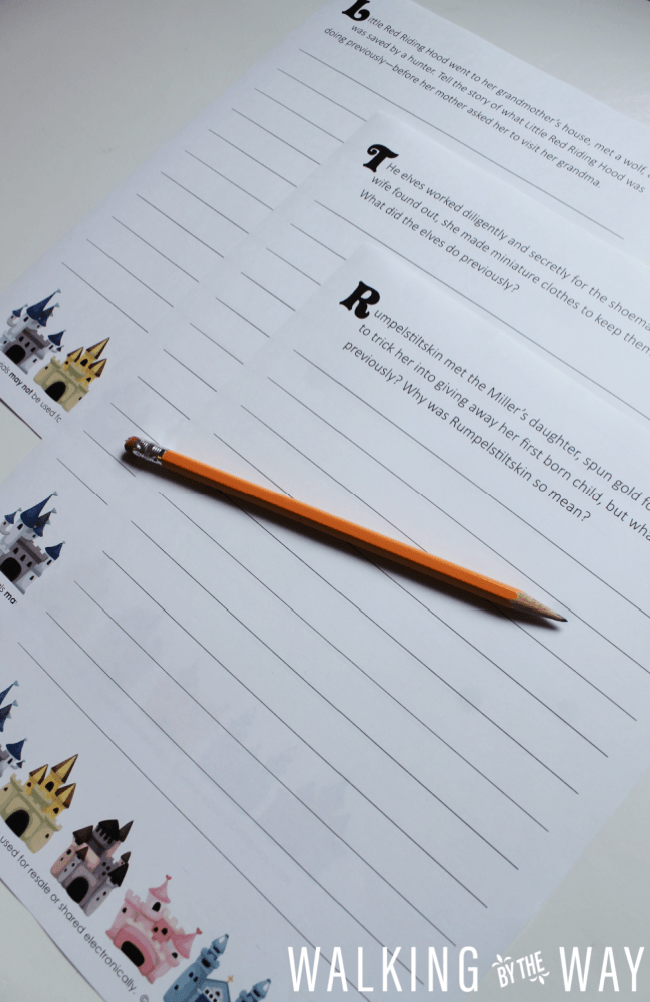 You aren't limited to these four prompts.
Encourage your students to think of other fairy tale scenarios. What were those characters doing before the start of the tale?
<<< Download the Fairy Tale Character Writing Prompt Pack >>>
More Creative Writing for Grade 3
If you are looking for more creative writing lessons for third grade students, try these:
Teach Story Elements with a Picture Book
Help your students learn the basic story elements with the book, Help! We Need a Title! Your students might even be inspired to write their own short stories.
Short Story Writing Prompts
This set of writing prompts allows your student to generate limitless ideas! Students will flip, mix, and match to choose a setting, characters, and a conflict.
Circus Writing Prompt Cards
This set of writing prompt cards will guide your student through the prewriting process and help your student compose a circus themed short story.
Mad Science: Adjectives Writing Lab
Students will love learning about writing descriptions with this mad science lab lesson.