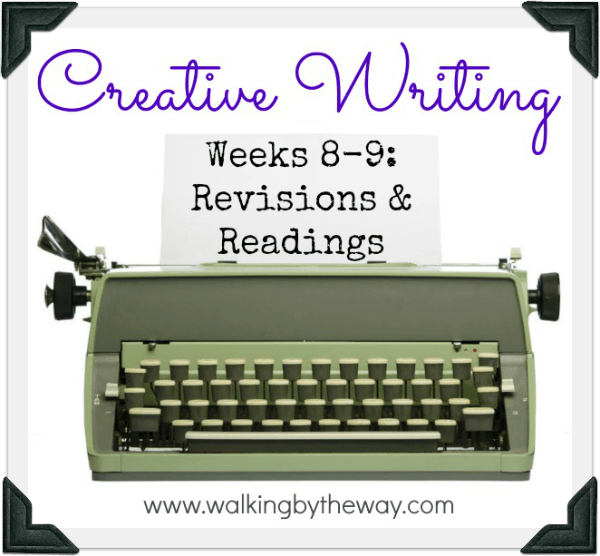 This is the end, friends!

Week 8 ~ Revision
We discussed revision. We've really been discussing this every week as we go over the homework assignments at the beginning of class. These students were eager to see the good and the bad each week; they wanted to improve, and they listened to the feedback given. By week three, students participated, too. I would read a homework assignment and ask each person to find one compliment for the writer and one suggestion.
The students partnered up for the remainder of the class and reviewed one another's fairy tales. I was amazed when I noted how they wrote comments and notes all over their peer's papers! They did what I do!
If you aren't sure about all of this peer editing stuff, please check out Jimmie's blog post. It will give you some great guidelines.
At the end of the class, students were instructed to go home and revise! They were to email their stories to me by Wednesday, so I could have them back to them as quickly as possible for the final edits.
They were also told to bring these things to the next class:
1. final fractured fairy tale
2. two additional revised works (anything they had written in the past eight weeks
3. their favorite poem (written by someone else)
4. a strong voice (to read all of the above aloud)
5. a coffee house snack (we had a sign-up sheet)
Week 9 ~ "Coffee House" Readings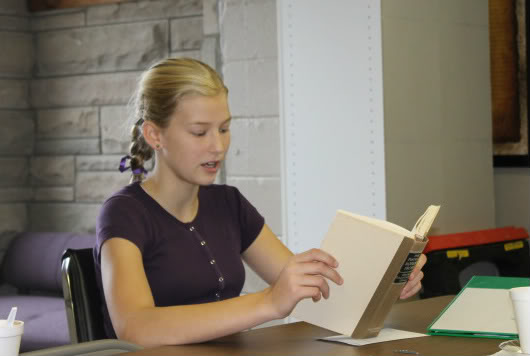 We set up shop (complete with coffee & cream, hot cocoa, muffins, pirouette cookies, biscotti, and other baked deliciousness).
Each student took his or her turn reading the poetry and prose written throughout the course.
We were filled up with beautiful goodness–the wordy kind. And we were sad to part.