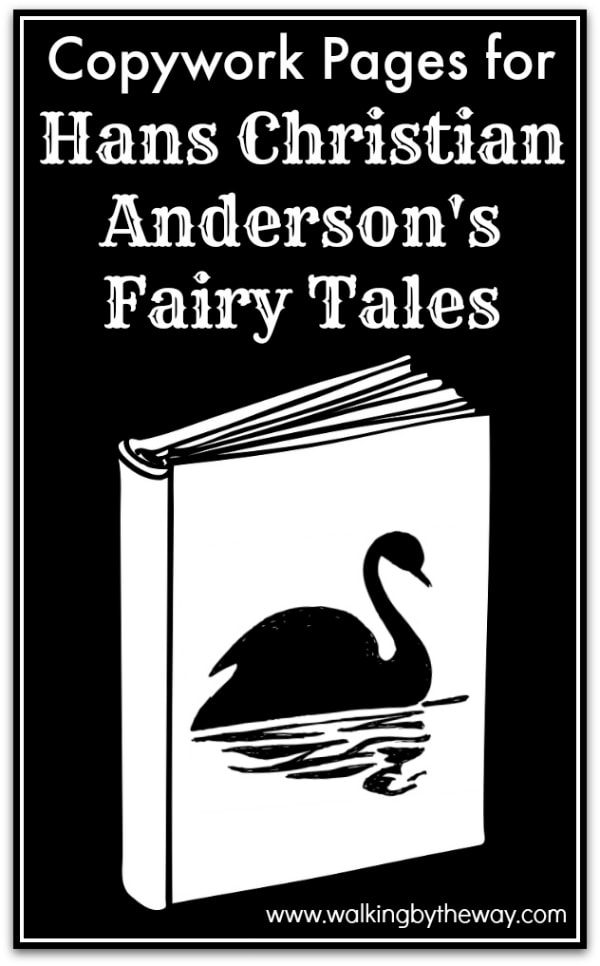 Happy Birthday to Hans Christian Andersen who was born in Denmark on April 2, 1805. He was zany and lanky and an amazing writer who is best known and loved for his timeless fairy tale classics. If your students are interested in learning about Andersen's life, read The Perfect Wizard: Hans Christian Andersen by Jane Yolen.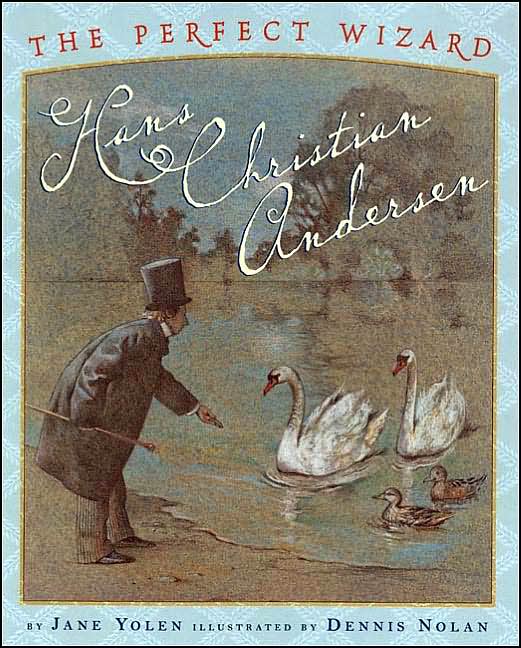 Andersen's fairy tales are great for read-alouds, but you may want to preview them first as some are rather melancholoy. You will find a grand collection of Andersen's tales at Project Gutenberg for free.
Our favorite compilation is Hans Christian Andersen's Fairy Tales illustrated by Lisbeth Zwerger.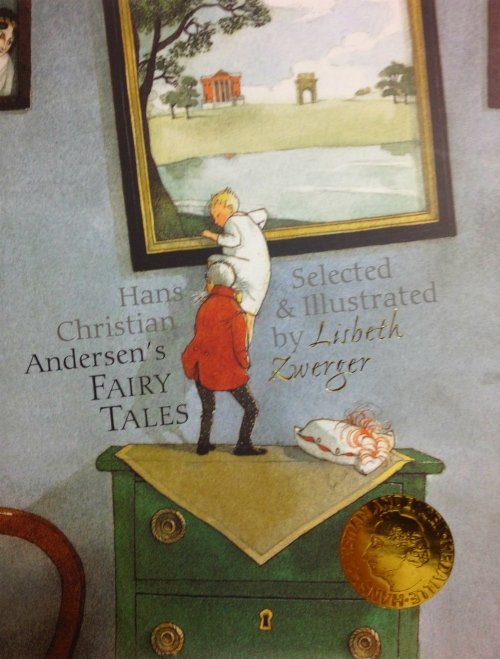 The book is beautifully illustrated and includes the following stories:
"The Sandman"

"The Jumpers"

"Thumbeline"

"The Tinderbox"

"The Rose Tree Regiment"

"The Naughty Boy"

"The Swineherd"

"The Emperor's New Clothes"

"The Princess and the Pea"

"The Nightingale"

"The Little Match Girl"
A few other books we have owned and enjoyed are
Andersen writes poetically and descriptively, making his stories a good choice for copywork. I have compiled sixteen quotes from various translations of Anderson's stories.
Please save these copywork pages for a child who has heard Andersen's stories before so the child will understand the context of the quotes.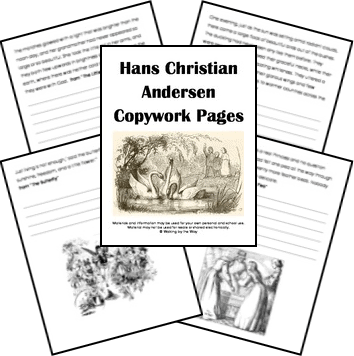 Download Your Set of Free Copywork Pages
If your are searching for more copywork, check out my FREE Copywork Pages board on Pinterest.