When I was a little girl, my mom signed up for the Dr. Seuss book club. Every six weeks a new book arrived in the mailbox.
I loved those books.
I kept them all in a row on my bookcase.
I read them over and over again until I had them memorized. And then I read them some more!
I never outgrew my Dr. Seuss collection, and I still love to read and reread his books.
So, it's really no surprise that I'd compile some of my favorite quotes into a pack of printable Dr. Seuss Copywork for your students.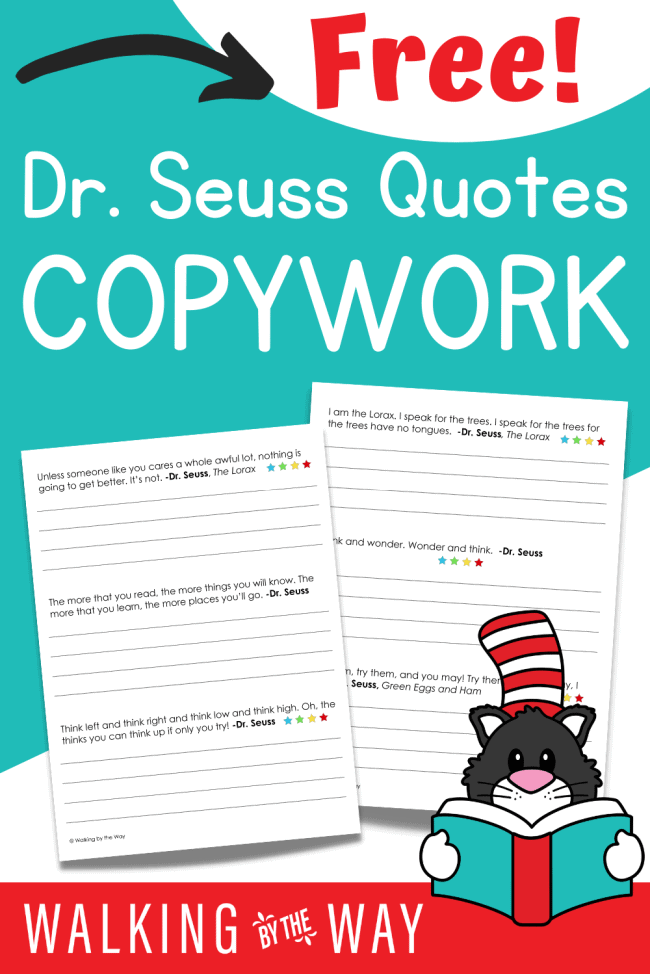 What's Included in the Dr. Seuss Copywork?
This printable file has six pages of copywork for your student.
Each page includes 1-2 copywork exercises with quotes from Dr. Seuss and Dr. Seuss books:
Unless someone like you cares a whole awful lot, nothing is going to get better. It's not.

Dr. Seuss, The Lorax
The more that you read, the more things you will know. The more that you learn, the more places you'll go.

Dr. Seuss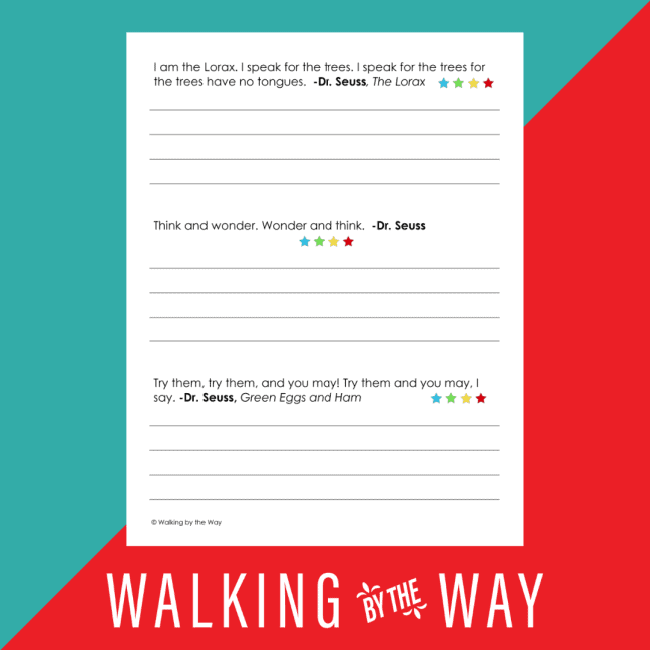 Think left and think right and think low and think high. Oh, the thinks you can think up if only you try!

Dr. Seuss
I am the Lorax. I speak for the trees. I speak for the trees for the trees have no tongues. 

Dr. Seuss, The Lorax
How to Use the Dr. Seuss Copywork Quotes
Print the pages.
Let your student copy one exercise each day.
Before your student starts, read the quote together and discuss it.
When your student finishes the entire printable pack, consider binding it or adding it to a folder for a finished portfolio of copywork.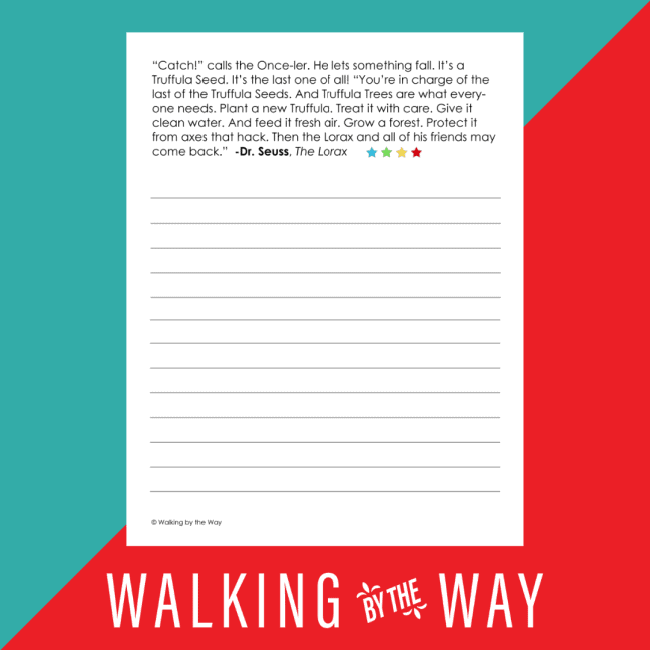 Get Your Free Set of Copywork Printables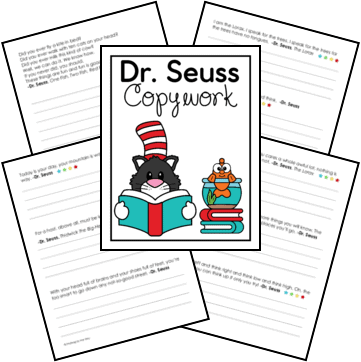 Subscribe to the newsletter using the form below to receive your free set of copywork pages. You will need to confirm your subscription and then the printable file will be sent directly to your email.
More Free Copywork Pages
If you are looking for more copywork, be sure to check out my FREE Copywork Pages for Your Homeschool.