I chose to receive Mr. D Algebra for free, and I was compensated for the time I invested in this review. All opinions are mine and truthful; I was more than happy to review this product! 
Update: Elijah has been using Mr. D Math for three years. This means I spent my hard earned money on Geometry and Algebra II. Worth every penny! My younger son is starting self-paced Pre-Algebra next fall. We love Mr. D.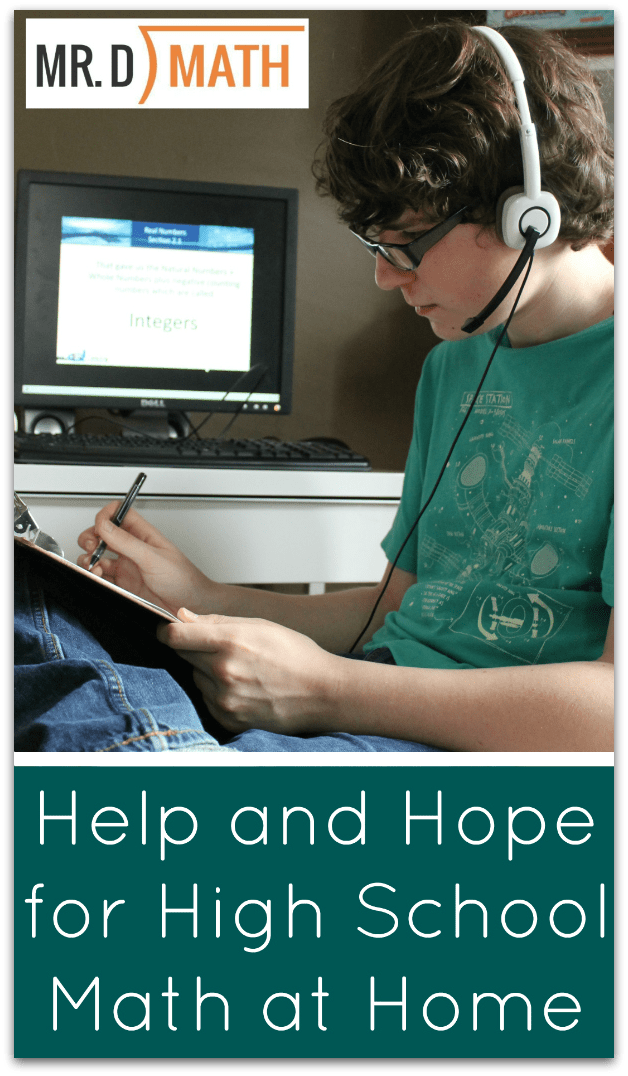 I am crossing over, friends. Crossing over into the world of high school homeschool math.
That statement should make me tremble a little. A few months ago that statement did make me tremble.
However, I can honestly say I'm not worried about high school math anymore. Elijah and I have spent the last month previewing Mr. D Algebra I in hopes of using it next year. The outcome? This program is a winner. We are both excited because we've found a solid, engaging program.
Mr. D Algebra I Overview
The course includes twelve chapters with multiple lessons. Each lesson consists of three components:
Video Instruction

Course Work 

Quiz
At the end of the chapter, students take a test. The course also includes two semester exams.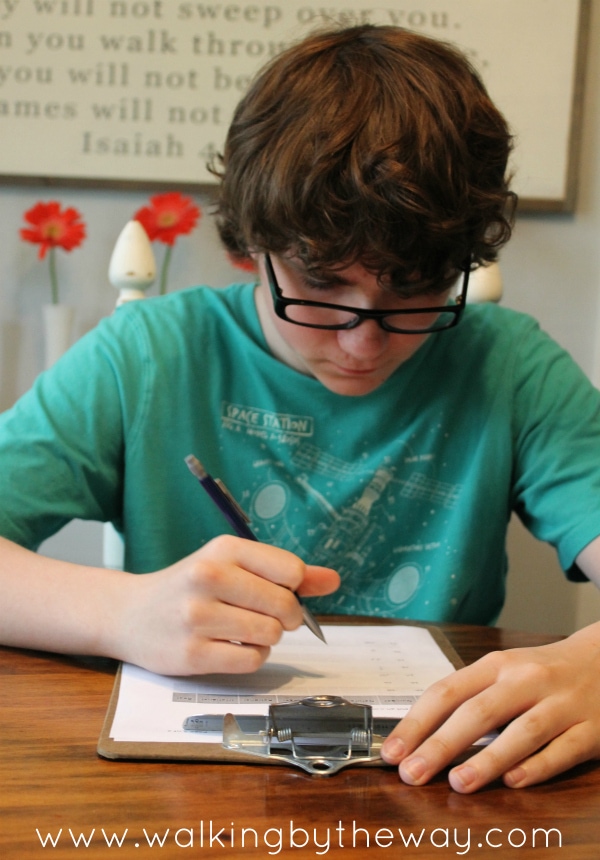 Reasons We Love Mr. D Math
I have math problems, and Mr. D has solutions. He offers real help for homeschool moms who do not feel equipped for the math journey with their high school students.
Problem #1: Grading
I was constantly behind with grading Elijah's math homework and tests with his previous math program.
Solution: No More Grading!
With Mr. D Algebra I students are responsible for grading their own daily assignments, calculating their grades, and entering grades in to the grade book. Do you feel the relief? I do! I know some of you are concerned that your student may cheat, but that is a bad idea because once the assignment is completed, your student is required to take a quiz. The computer will grade and record the quiz for you. More relief!
An added bonus to Elijah grading his own work is that he will see his successes and failures and learn from both.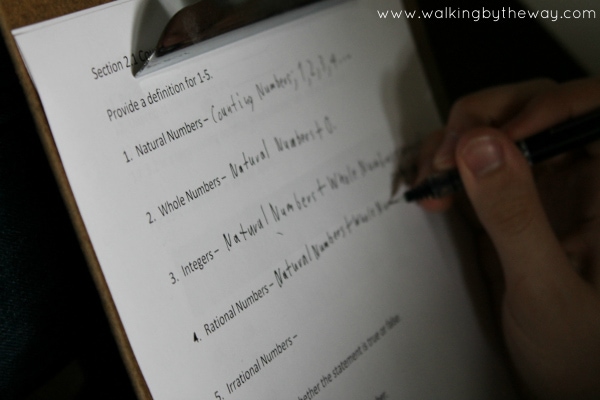 Problem #2: Lack of Study Skills
Even though Elijah has taken some outside classes, he hasn't had the opportunity to learn how to take notes.
Solution: Built in Study Skills!
Mr. D Algebra I offers you the opportunity to teach your student how to take notes.
At the beginning of each video some text flashes to remind the students to "Take great notes on what you see in this video section." Additionally, Mr. D offers printables lesson notes for the first few chapters. My suggestion is to print these pages and give your student a highlighter. Sit with him and teach him how to determine what information is valuable and needs to be recorded. Your student can use his notes to complete the course work pages. Once he has a good habit of finding the pertinent information, turn him loose with a pencil and a notebook.
He will have instant feedback about whether or not his notes were good enough because he will need the information to finish the course work pages.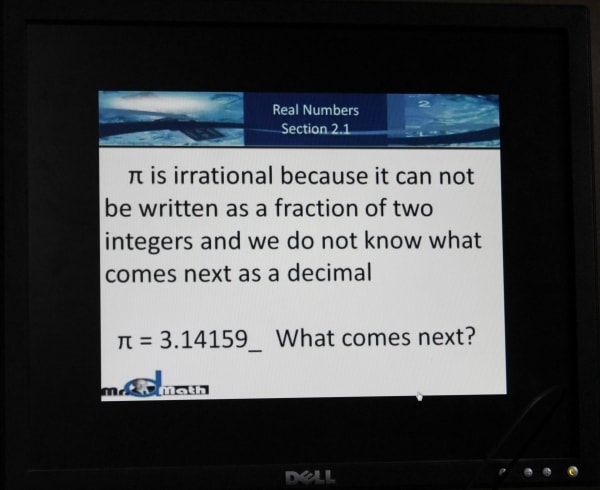 Problem #3: Limited Math Instruction
Elijah's previous math program offered limited weekly math instruction. Jason and I were both concerned that a mere fifteen minutes each week would not be enough instruction for higher level math for high school.
Solution: Ample Math Instruction!
Every Mr. D Algebra I lesson includes video instruction. I took a look ahead and lessons in units 9 and 10 include as much as 35-40 minutes of instruction for ONE lesson. One day of Mr. D Math offers double (or even triple!) the amount of instruction our last math program provided in an entire week.
It's not just about quantity. Elijah told me, "Mr. D gives clear, quality instruction. And he keeps my interest." I agree with Elijah. Mr. D is a fantastic teacher; it is obvious he has a gift for teaching and a love for mathematics.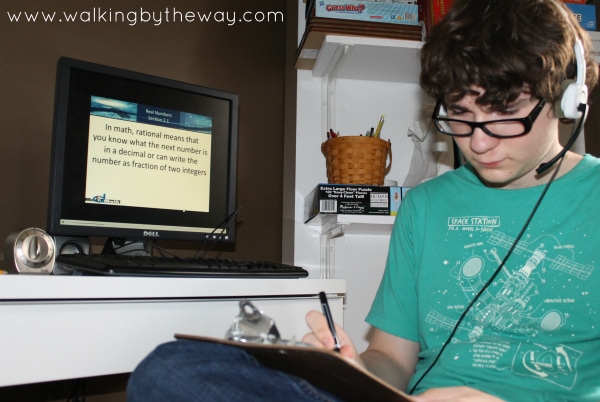 Problem #4: I Am Not a Math Tutor
Sometimes Elijah has math questions, and we have a blind-leading-the-blind moment. Jason is better at being able to assist, but he is usually at work, and sometimes the math issue gets forgotten in the evening shuffle until the next day when it's the blind leading the blind again. Sound familiar?
Solution: Live Online Study Sessions!
Solution: Elijah can send Mr. D a message if he is stuck or having trouble understanding a concept. Elijah also has the opportunity to attend live study sessions twice a week. Elijah and I are both excited about these study sessions!
Mr. D Math Courses
Mr. D offers full year classes for junior high and high school as well as ACT and SAT preparation classes. If your student needs a readiness class this summer, he offers those as well. These classes are a worthwhile investment.
You can find out more at the Mr. D Math site.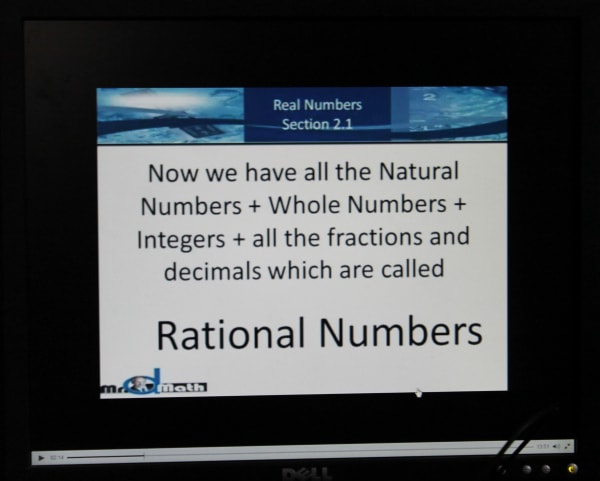 More Help for Homeschooling High School
You can find more hope and help for homeschooling high school on this page.