After Elijah took the PSAT and received his scores, we had an idea of where he stood and what he needed to study. We weren't surprised to see that math trailed English, so I began the search for a math test prep program to prepare him for the next test, the SAT.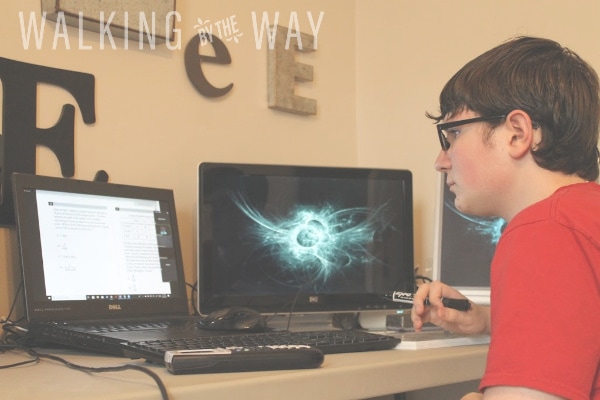 Taking a standardized test is more than just knowing the math, though, so I was hoping to find something to teach Elijah tips and tricks to bump up his score. I found what I was looking for with Mr. D SAT Math Bootcamp.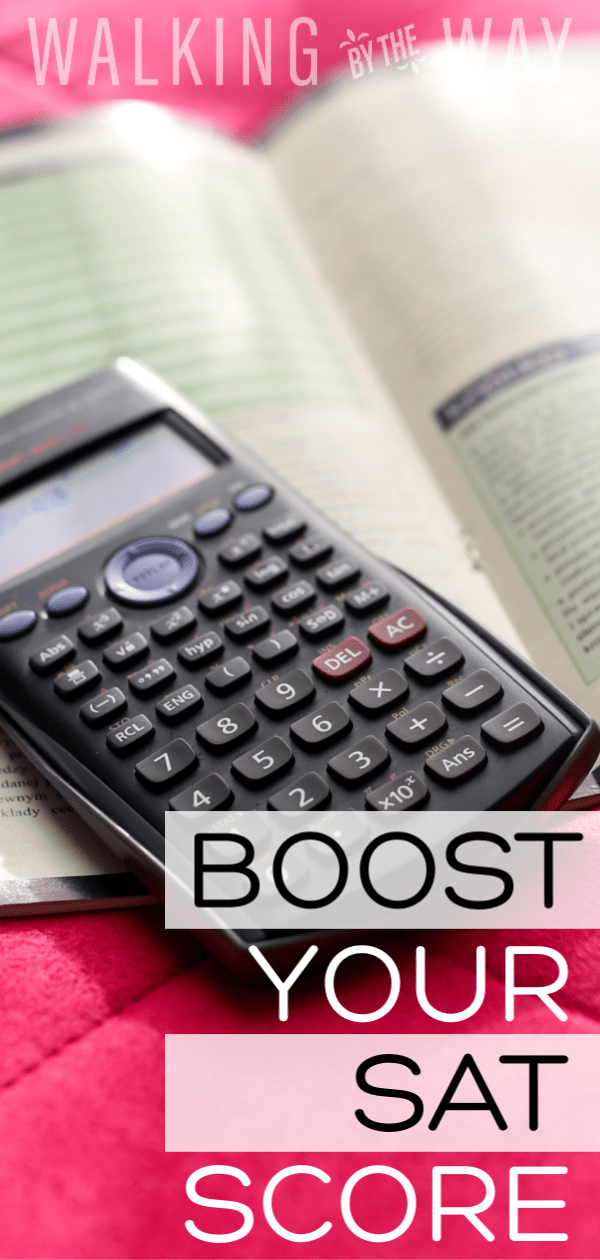 I chose to receive Mr. D SAT Math Bootcamp for free, and I was compensated for the time I invested in this review. All opinions are mine and truthful; I was thrilled to review this product.
We are not strangers to Mr. D Elijah has used his self-paced classes for Algebra I, Geometry, and is currently enrolled in Algebra II. Mr. D Math has been an invaluable and imperative part of Elijah's math education. I was currently asked if Mr. D classes were worth the money, and I asserted:
 I can't buy sanity, but I can buy Mr. D Math for my kids, and that's kind of the same thing.
So, of course, Mr. D would be the first place we would turn for SAT preparation.
Mr. D SAT Math Bootcamp provided Elijah with helps and benefits:
Interactive Instruction
I sat in on a few of the Mr. D SAT Math Bootcamp live classes and noted Mr. D's clear, step-by-step instruction as he walks students through each problem. He uses different colored markers to show various steps. He asks students questions and waits for students to put their answers in the chat window; then students receive personal feedback from Mr. D.
Students are engaged and learning the entire session.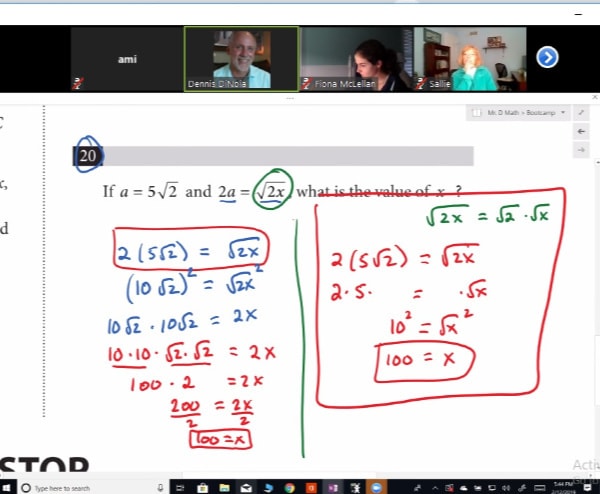 How to Read SAT Test Questions
Mr. D directs students to find the key words in each question in order to quickly determine what the question is asking. This problem deconstruction is an amazing skill for students to gain as it will help them save time (which is an important skill to have when you are taking a timed test!).
Multiple Ways to Find Solutions
During the live class, Mr. D shows students multiple ways to solve a problem. One method may be the method they already know, while another method may be a speedier way to solve the problem. He also demonstrates how to make the most of the calculator portion of the test by using special features on a calculator.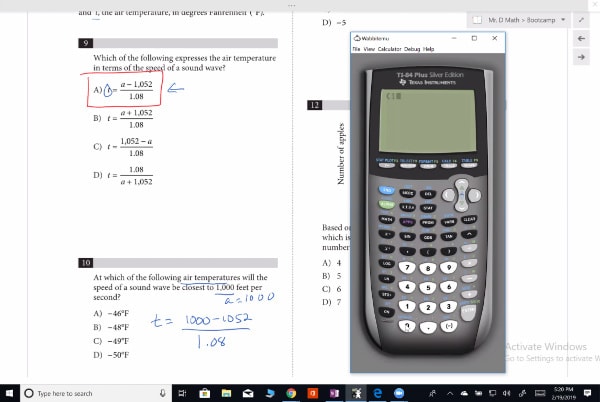 Tips for Using the SAT Score Sheet
Mr. D dedicated a portion of the class to helping the students understand how to use the score sheet. This will save the student time on the test and give the student confidence when he takes the test.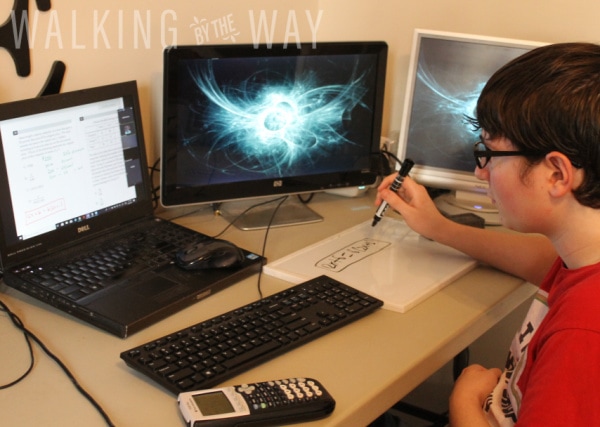 Additional SAT Prep and Training
Mr. D gives the students additional practice problems to work out between classes. Students are encouraged to solve the problems and then teach someone else how to solve the problems. Since teaching is the highest form of learning, this is an amazing experience for the student!
Students also have the option to review any of the previous sessions.
For students who need extra support, Mr. D provides supplemental videos to help reinforce the concepts discussed in the classes. Students receive access to the test prep portal which includes additional resources.
Mr. D SAT Math Bootcamp equips students will necessary skills for the math portion of the SAT. I am confident it will prepare Elijah for his next test taking adventure.