Sometimes we need to laugh, and limericks are a great way to tickle your student's funny bone.
Read some of Edward Lear's limericks together and then give your student these Limerick Copywork pages.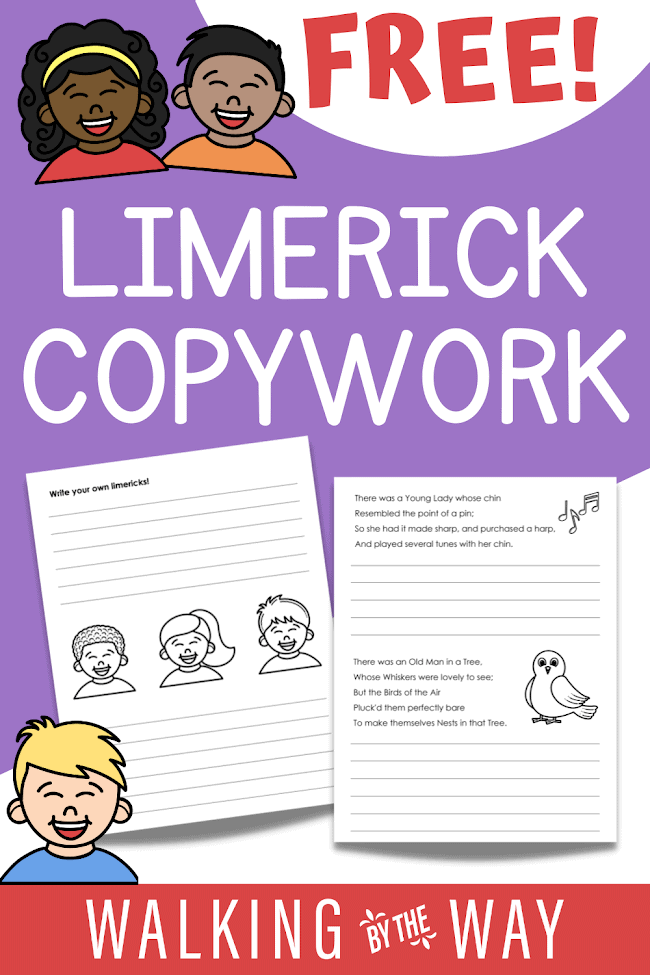 What's Included in the Limerick Copywork?
This printable file consists of three pages of copywork for your student.
Each page includes two limerick copywork exercises with these limericks written by Edward Lear.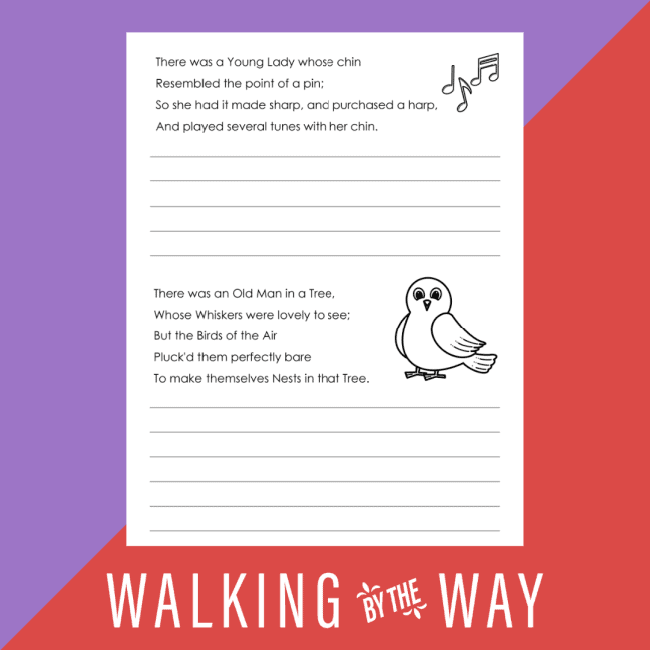 There was a Young Lady whose chin
Resembled the point of a pin;
So she had it made sharp, and purchased a harp,
And played several tunes with her chin.
There was an Old Man in a Tree,
Whose Whiskers were lovely to see;
But the Birds of the Air
Pluck'd them perfectly bare
To make themselves Nests in that Tree.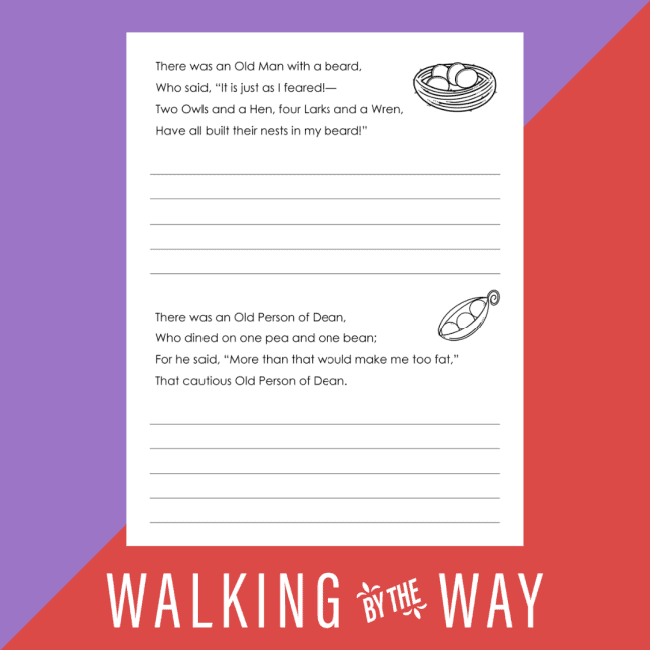 There was an Old Man with a beard,
Who said, "It is just as I feared!—
Two Owls and a Hen, four Larks and a Wren,
Have all built their nests in my beard!"
There was an Old Person of Dean,
Who dined on one pea and one bean;
For he said, "More than that would make me too fat,"
That cautious Old Person of Dean.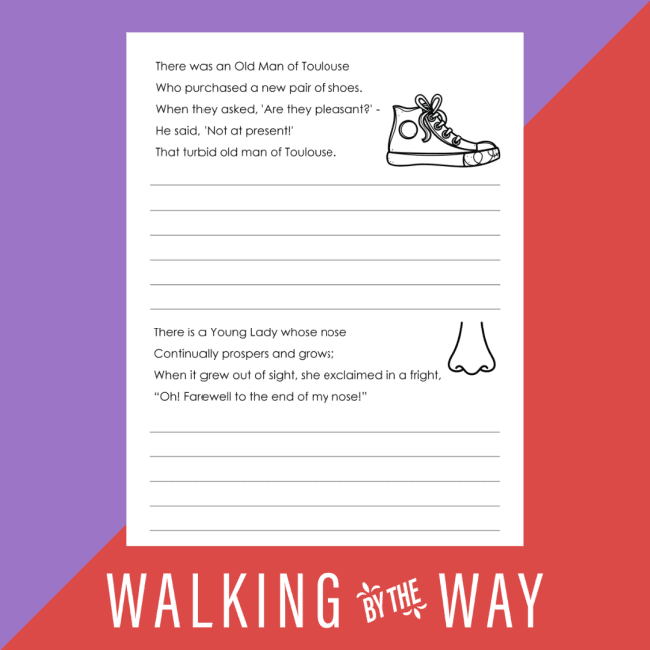 There was an Old Man of Toulouse
Who purchased a new pair of shoes.
When they asked, 'Are they pleasant?' –
He said, 'Not at present!'
That turbid old man of Toulouse.
There is a Young Lady whose nose
Continually prospers and grows;
When it grew out of sight, she exclaimed in a fright,
"Oh! Farewell to the end of my nose!"
How to Use the Edward Lear Limerick Copywork
Print the pages.
Let your student copy one exercise each day.
Before your student starts, read the poem together and discuss it.
When your student finishes the entire printable pack, consider binding it or adding it to a folder for a finished portfolio of copywork.
As a bonus, this printable pack of copywork has a page at the end for your student to create her own limericks.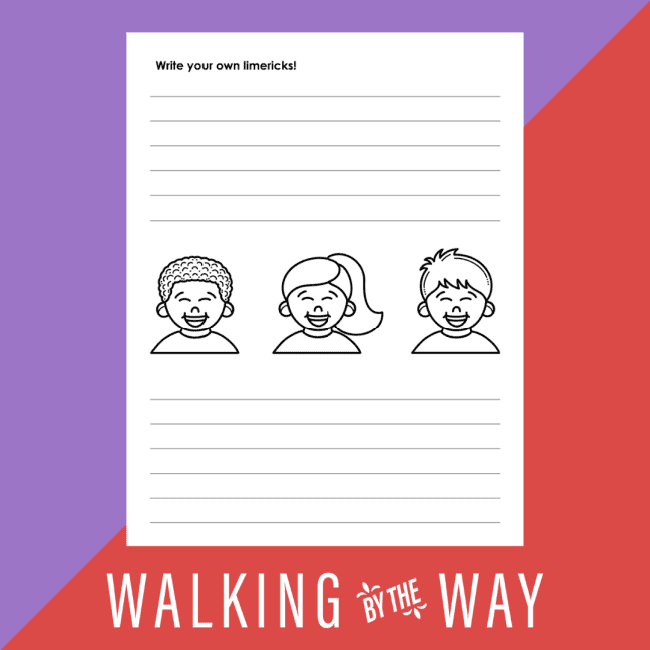 Get Your Free Set of Copywork Printables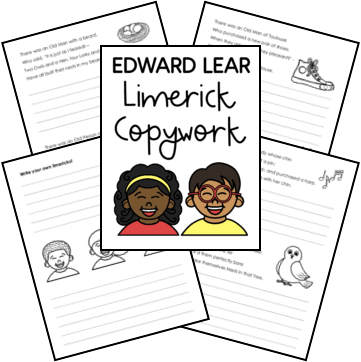 Subscribe to the newsletter using the form below to receive your free set of copywork pages. You will need to confirm your subscription and then the printable file will be sent directly to your email.
More Free Copywork Pages
If you are looking for more copywork, be sure to check out my FREE Copywork Pages for Your Homeschool.