I love pumpkins.
Let me count the ways:
Pumpkin bread.
Pumpkin muffins.
Pumpkin pie.
And especially pumpkin cookies.
I also love the pumpkin patch.
Pumpkin picking.
Pumpkin carving.
All the pumpkin things!
And it's almost pumpkin time.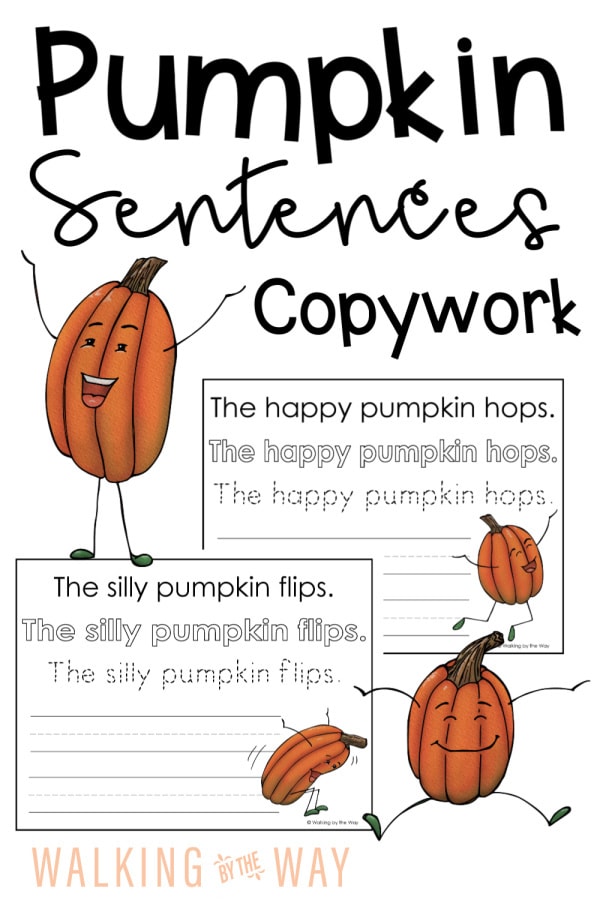 And since it's almost time for all the pumpkin things, it's also time for some pumpkin copywork.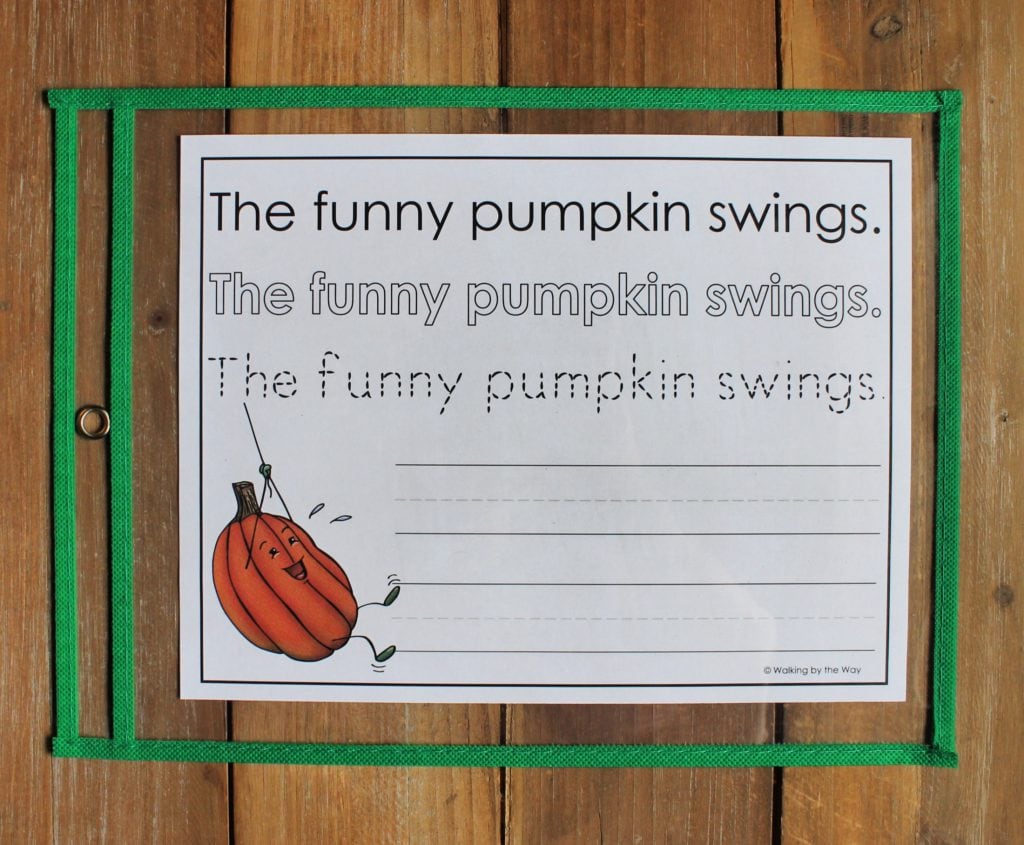 These simple sentences are for the younger crew.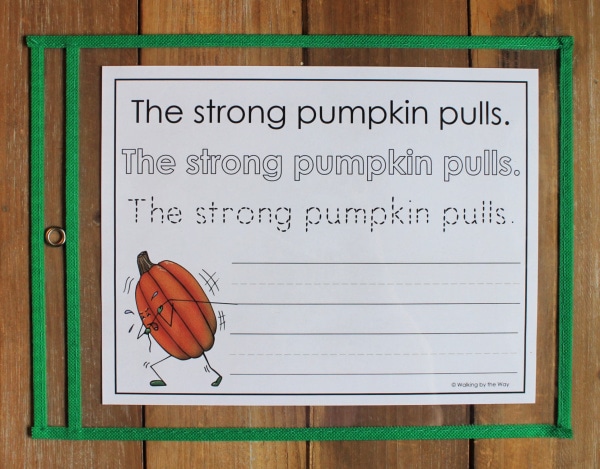 Read the sentence.
Trace the outline and dotted words.
Write the sentence on your own!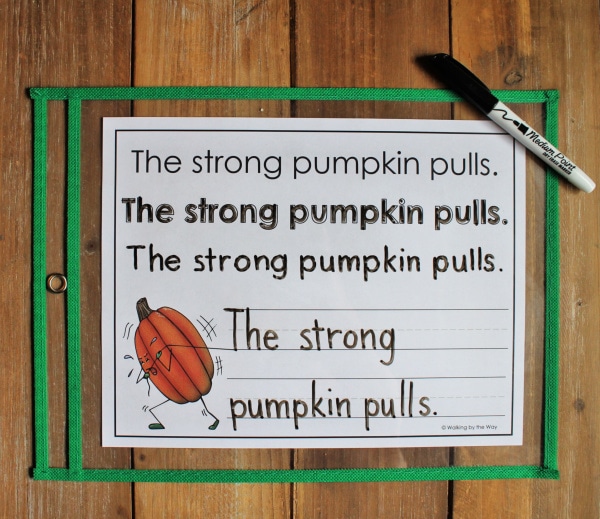 After your student has finished the handwriting, you can use the sentences to introduce a few parts of speech.
Start with nouns (person, place, thing, idea). Can your student find the noun? It's pumpkin. (Pumpkin is the noun in every single sentence in the set!)
Circle the noun. (I used green. Whichever color you choose, stick with it for the entire pack.)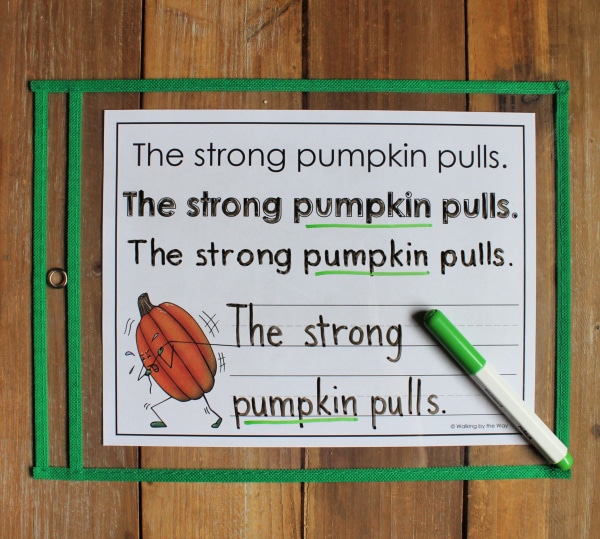 If your student is ready, you can continue the same concept with verbs. I used a red marker and two lines to show the verb. In this pack of sentences, all the verbs are action verbs. Ask your student to find the action word.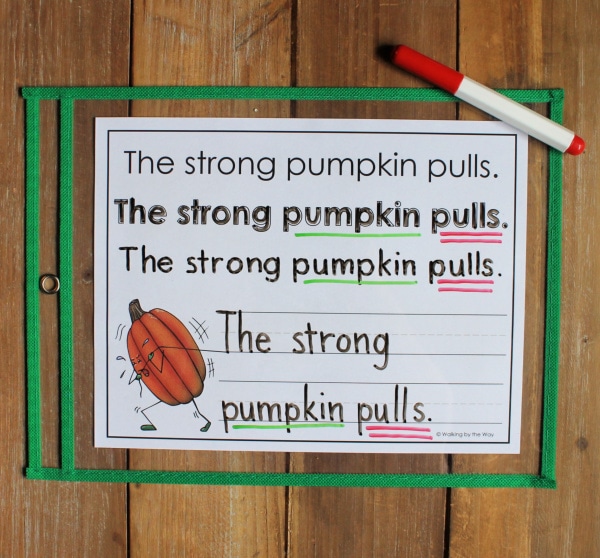 If you want, use this as an opportunity to reinforce that every sentence should have a noun (subject) and a verb. This makes a sentence complete.
Each sentence also includes an adjective (a word to describe the noun). Can your student find the adjective? In this sentence, the adjective is strong. I circled it with a yellow marker.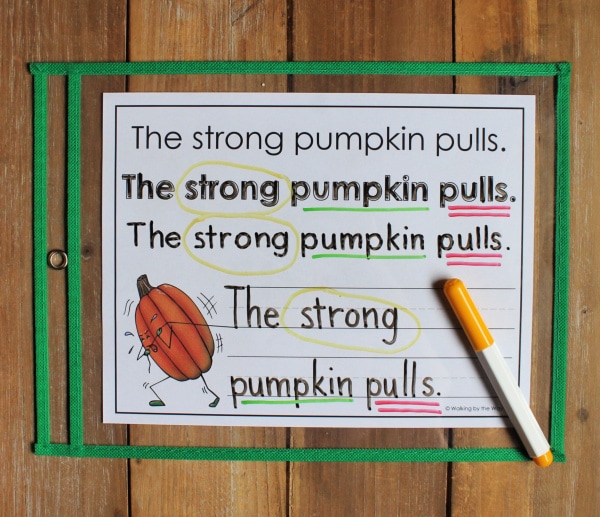 Remember, the key is a simple introduction not a crazed mastery. You can simply use the sentences for tracing if your student isn't ready for grammar. (Read more about my thoughts on young students and grammar.)
Grab your free Pumpkin Sentences below
Note: This set includes eight pages in color and eight pages in black and white.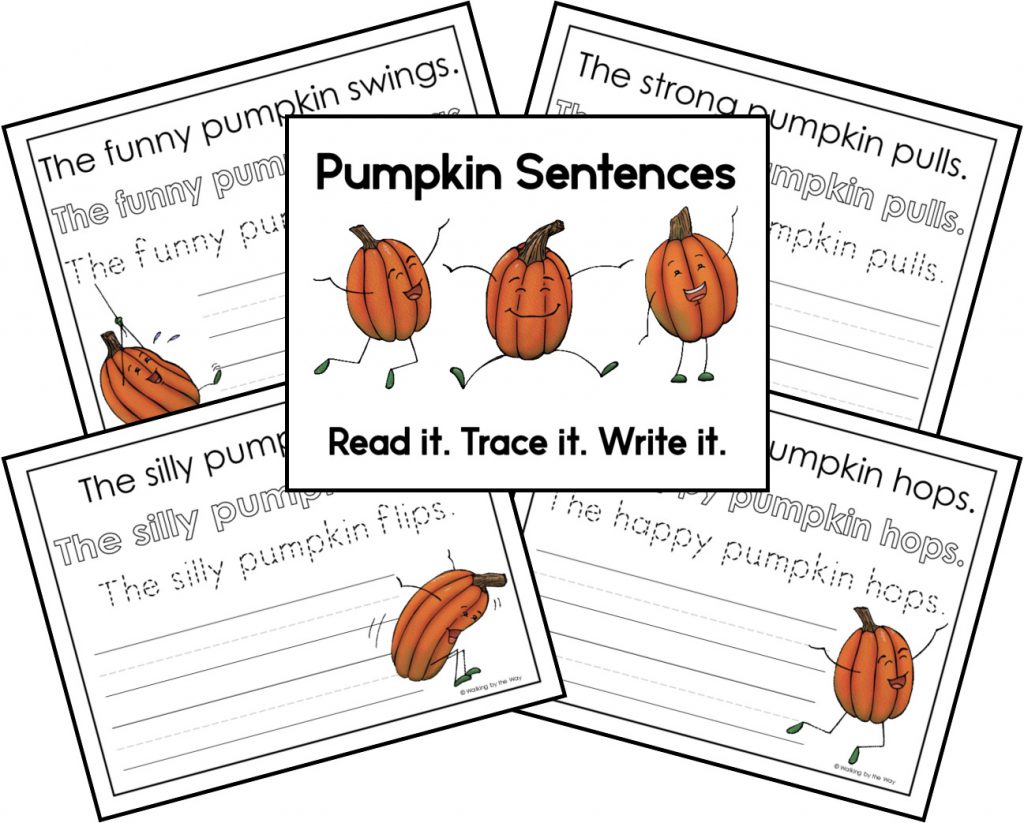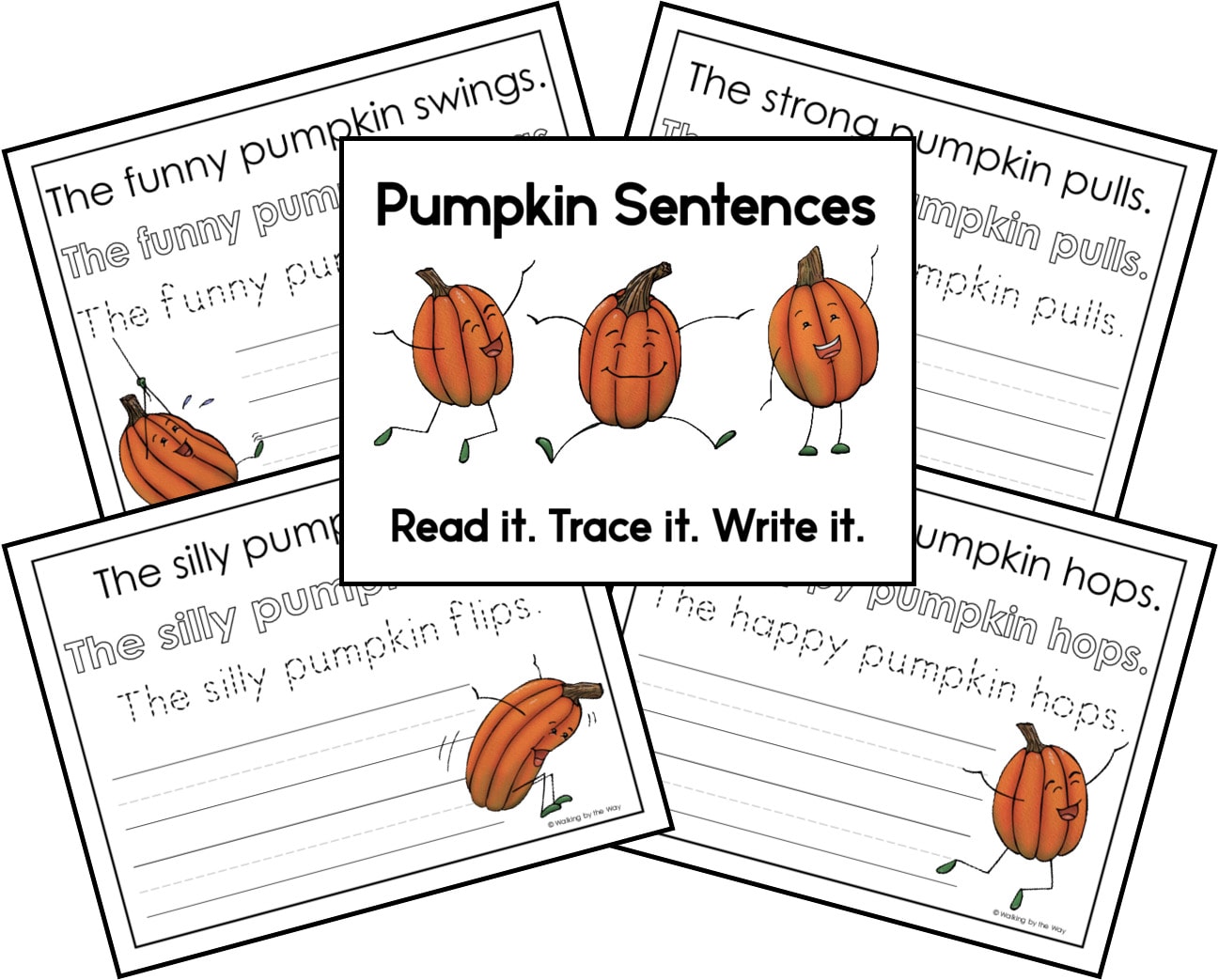 Happy Pumpkin Season!