I love a good reading challenge.
I have several posted here as well as a Biography BINGO Challenge and the Reading Punch Card Challenges.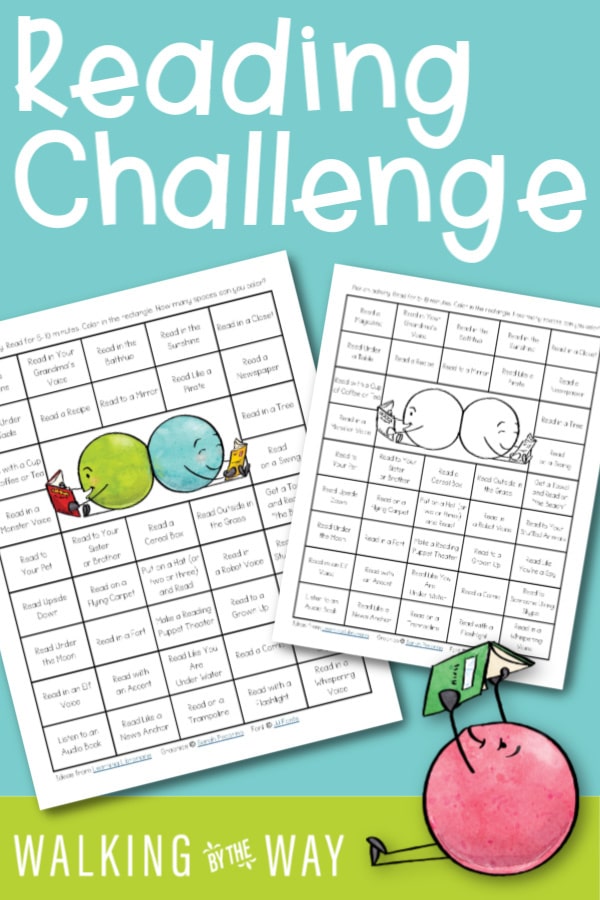 I don't think I've mentioned it on the blog, but about a month ago, I took my dream job as a librarian at our public library.
With all the recent school closures, a librarian group I'm in on Facebook generated several creative ideas for a "students are out of school" challenge. I took the ideas and put them on a printable sheet.
Challenges include fun reading activities such as:
Read Like a Pirate
Read in a Tree
Read to Your Pet
Read in a Bathtub
Read in the Sunshine
Students can choose an activity on the reading challenge page, complete it, and color in the corresponding rectangle. You can encourage your patrons, students, or kids to color a certain number of rectangles.
As I was making the reading challenge page, a poem kind of just found it's way to me, so I went ahead and wrote it. You have permission to read it and use it with your homeschool students, virtual students, library patrons, etc. in any way that you need.
DOWNLOAD THE READING CHALLENGE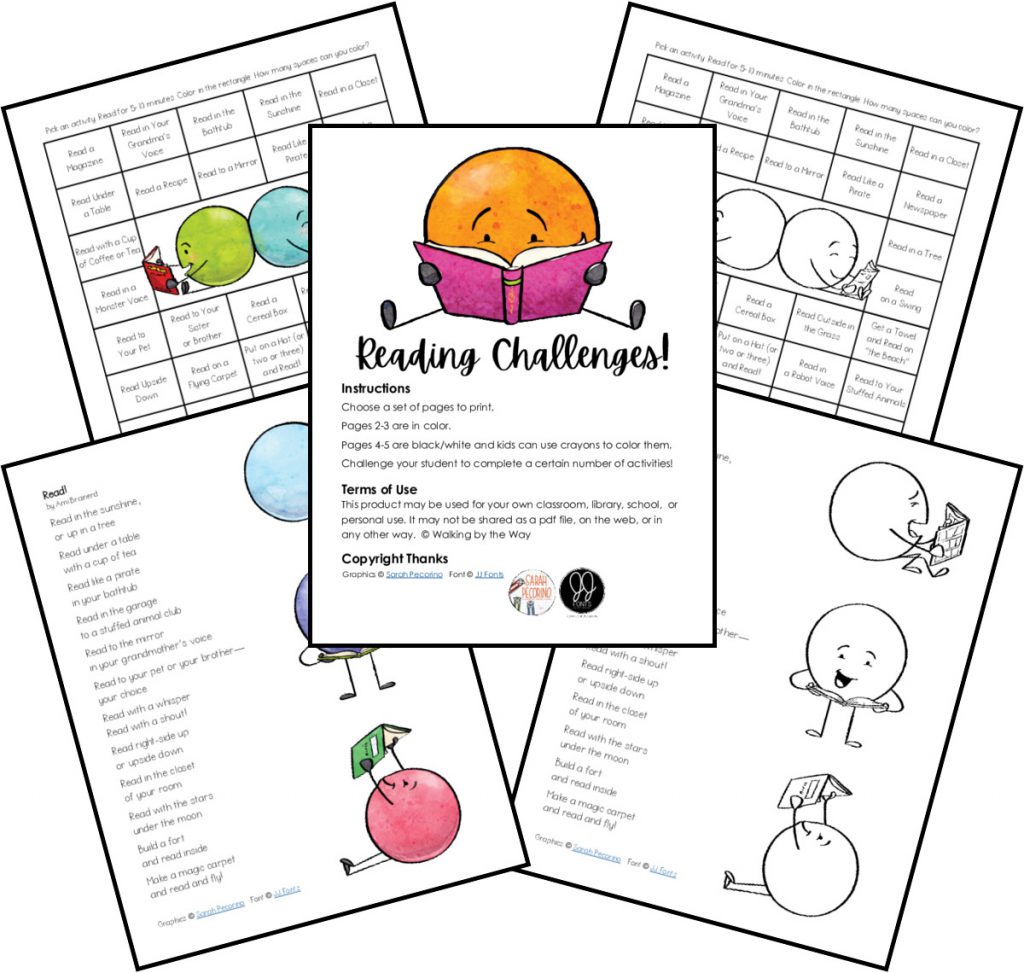 Print whatever you need and INSPIRE your kids and students to read, read, read! Have fun with this.
If you have more ideas, feel free to drop them in the comments. I may even make another page.