I want my kids to be thankful. I believe an attitude of gratitude is something we can cultivate as we learn and grow.
This Thanksgiving Writing Activity can help you do that. Writing a thank you note will challenge your child to consider who he is thankful for, and it provides him with a concrete opportunity to demonstrate his thankfulness.
What's Included in the Thanksgiving Writing Activity?
The Thanksgiving Notes File includes four different options for you to choose from. Choose the option that best suits the needs of your student.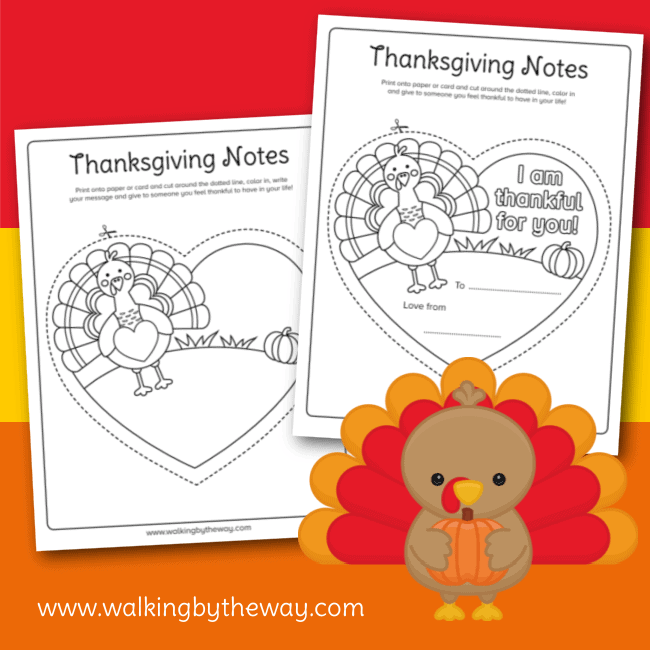 Options #1 and #2 work best for younger students.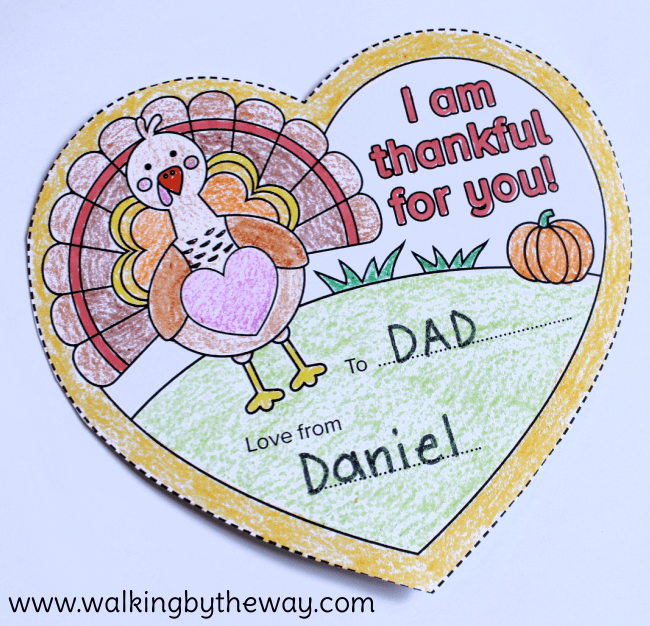 Option #1: Images and words to color with lines to write the giver's name and the receiver's name. This option is perfect for a younger student who can write names but doesn't write in sentences yet.
Option #2: A blank card with images to color (but no lines are provided). This option is great for a student who wants to design their own card.
Options #3 and #4 are more suited for older students.
Option #3: Images to color with writing lines and writing prompts. The writing prompts say, "I am thankful for you because . . ." This option also has a space to write who the card is to and who the card is from.
Option #4: Images to color with writing lines, but this option doesn't include any prompts. This option is great for older students who can write in full sentences.
The file also includes a word bank to help your student add words to Option #3 and Option #4.
How to Use the Thanksgiving Writing Activity
Choose one of the writing templates and print it.
Brainstorm with your student. Who is your student thankful for? Why? Would your student like to let this person know?
If your student is using an option with writing lines, have your student practice what to write on a piece of paper. Check your student's work for spelling and capitalization. Have your student copy the work onto the writing template.
Color the template and cut around the heart shape.
Get Your Free Set of Thanksgiving Notes
Subscribe to the newsletter using the form below to have the I Am Thankful for You notes delivered directly to your inbox.
More Thanksgiving Writing Activities for Your Student
Are you looking for more Thanksgiving writing lessons and activities for your students? Try these!