This post is sponsored by How to Teach Your Children Shakespeare by Ken Ludwig.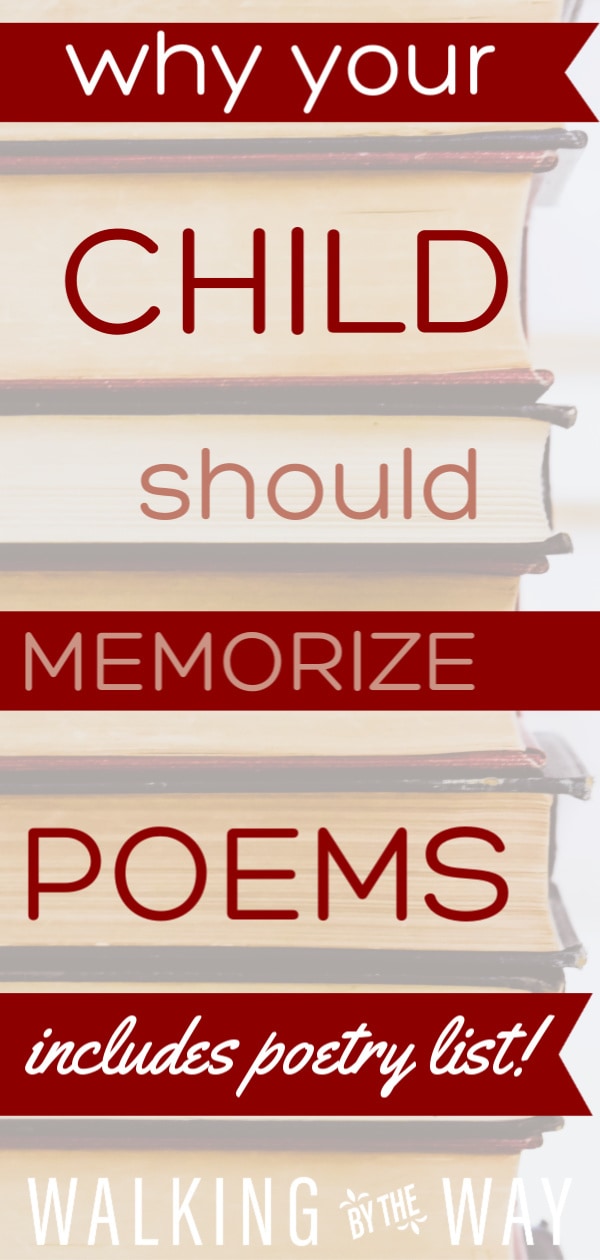 Wynken, Blynken, and Nod one night
Sailed off in a wooden shoe,—
Sailed on a river of crystal light
Into a sea of dew.
"Wynken, Blyken, and Nod" was the first poem I ever memorized. I was a squirrely 2nd grader squirming in my desk wondering if my class would ever master Eugene Field's song. We did. And twenty years later when I loaded up my babies with me in my rocking chair, I would read the same stanzas of "Wynken, Blynken, and Nod" to them from an illustrated book of poems for kids.
Poetry is part of me.
I cannot be separated Dickinson's Hope or from MacBeth's conscience. When it rains, I see silver liquid drops. And when someone is dying, I reprimand Death.
Through all the dates, speeches, and pieces of documents I was required to memorize in school, only two types of memory work stick with me–scriptures and poems.
Settling into my own homeschool, I determined to require my students to memorize those two things, too; they are part of their foundation education.
The reasons for scripture memory are obvious (Psalm 119:9-11), but why are we memorizing poetry?
We are memorizing poems because I want my children to speak well, read well, and write well.
In his essay, "In Defense of Memorization," Michael Knox Beran makes this mighty claim, "poetry turns on kids' language capability. It not only teaches them to articulate English words; it heightens their feel for the intricacies and complexities of the English language—an indispensable attainment if they are to go on to speak, write, and read English with ease."
I want to fill up my children's brains with amazing language patterns, so these patterns will spill back out.
Memorizing poetry is not busy work. It's not a cheap party trick. Memorizing poetry is an investment in your child's future ability to communicate.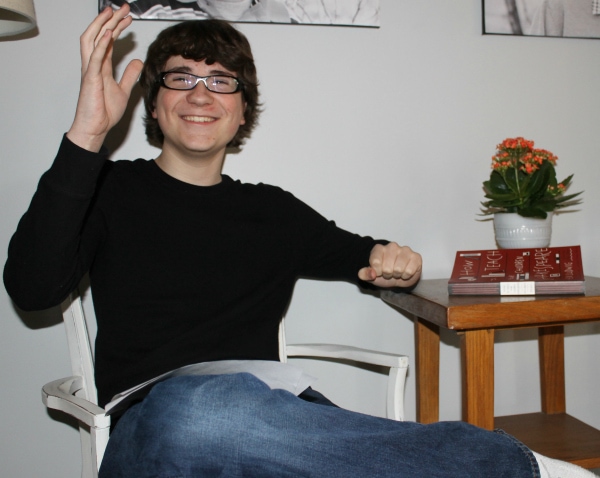 Benefits of Poetry Memorization
Poetry memorization builds vocabulary and reading comprehension.

When a student performs a recitation, he is building speech and presentation skills.

As a student completes a poem (especially a long one) he feels a huge sense of pride, satisfaction, and accomplishment. 

Poetry encourages students to think in new ways. Working with the same words over and over until they are memorized causes a student to question the meaning of the words, the lines, and the poem. Discussions will naturally flow out of this kind of memory work.

When students see references to great poems in plays, movies, comic strips, and other books, they will understand the references. This is especially true if your students memorize Shakespeare because he is quoted more than any other author.

Memorizing poetry fills up students with patterns of language. When our students start writing, these patterns will spill back out. 
Which Poems Should Your Children Memorize?
Maybe you aren't like me. Maybe you did not have to memorize poems in school, or maybe you did and loathed it. Hopefully, though, you are considering poetry memorization for your homeschool. Are you wondering where you should start?
How to Teach Your Children Shakespeare by Ken Ludwig is a perfect place to start. Please don't fall out of your chair or shriek Shakespeare!? at the computer screen. The book will help you on your way with any age student even if you don't want to begin with Shakespeare. It will show you the simple, practicle ins-and-outs of memorizing poetry. It will introduce you to the fantastic concept of quotation pages. It will also discuss natural rhythm and how to use it with memory work. Elijah is currently memorizing passage 13 from How to Teach Your Children Shakespeare. Elijah and I both appreciate the pre-made quotation pages on the author's website as well as the professional audio clips–fantastic resources that go with the book.
Elijah working on a passage from MacBeth; he claims Hamlet's big speech will be his next memory project.
It is good to start with a poem your child enjoys. We don't want memorization to be done with dread. One of the easiest ways to find poems is to go through poetry books together until you decide on one. I've also suggested a few poems below.
Poems for Elementary Students to Memorize and Recite
"Frogs" by Hilaire Belloc

"How Doth the Little Crocodile" by Lewis Carroll

"Fog" by Carl Sandburg

"Who Has Seen the Wind?" by Christina Rossetti

"Hurt No Living Thing" by Christina Rossetti

"Wynken, Blynken, and Nod" by Eugene Field

"My Shadow" by Robert Louis Stevenson

"Stopping by the Woods on a Snowy Evening" by Robert Frost
Poems for Middle School Students to Memorize and Recite
"The Vulture" by Hilaire Belloc

"The Eagle" by Alfred Lord Tennyson

"The Road Not Taken" by Robert Frost 

"Nothing Gold Can Stay" by Robert Frost

"Jabberwocky" by Lewis Carroll
Poems for High School Students to Memorize and Recite
passages from MacBeth, Hamlet, and other Shakespeare plays; please see How to Teach Your Children Shakespeare for 40 suggested passages

"Death Be Not Proud" by John Donne

"The Raven" by Edgar Allan Poe

"O Captain! My Captain!" by Walt Whitman

"The Tiger" by William Blake 

"Famous" by Naomi Shihab Nye