Bugs, bugs, bugs! We aren't talking about insects (six legs, two compound eyes, and three body parts); we are talking about anything that is creepy and crawly.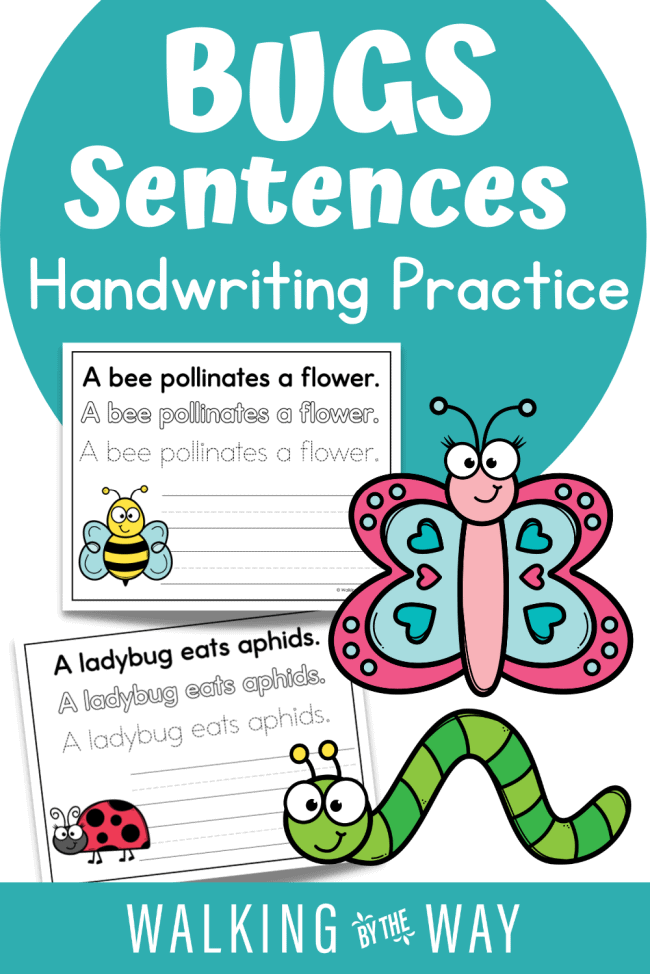 Give your kids these Bugs Handwriting Sentences to copy so they can practice writing simple sentences while learning bug facts.
What's Included in the Bugs Handwriting Sentences Copywork?
This printable file has seven pages of bugs copywork for your student.
Each page includes one simple sentence for your student to copy.
Sentences your student will copy:
A fly lays eggs.
A bee pollinates a flower.
An ant carries a load.
A ladybug eats aphids.
A butterfly drinks nectar.
A worm inches along.
A spider spins a web.
If you want, use these sentences as a simple introduction to nouns and verbs. Read more about how to do that in this post.
This set of copywork has two versions.
You can print the full color version or the black and white version.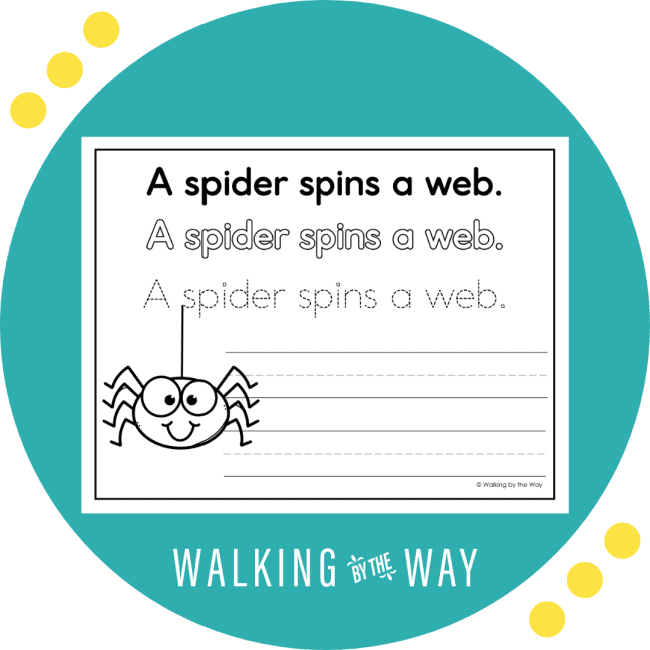 Print the color version if you want to laminate and reuse the pages. Print the black and white version if you want your student to be able to color the images.
How to Use the Bugs Sentences Copywork
Print the pages.
Ask your student to read the sentence.
Trace the outline.
Trace the dotted words.
Write the sentence on the lines provided.
Depending on your student's stamina and ability, you can use one page every day or one page every three days (Day 1: Trace the outline. Day 2: Trace the dotted lines. Day 3: Write the sentence on the lines provided.).
When your student finishes the entire set of Bugs Sentences, consider binding the pages together or adding them to a folder. Your student will be proud of his finished work!
Get Your Free Set of Bugs Handwriting Sentences to Copy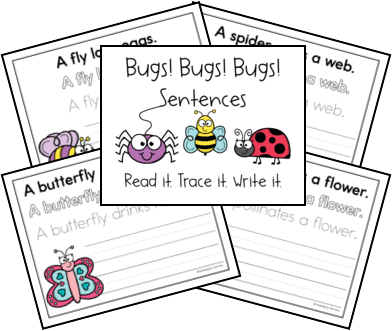 Subscribe to the newsletter using the form below to receive your free set of copywork pages. You will need to confirm your subscription and then the printable file will be sent directly to your email.
More Free Copywork Pages
If you are looking for more copywork, be sure to check out my FREE Copywork Pages for Your Homeschool.