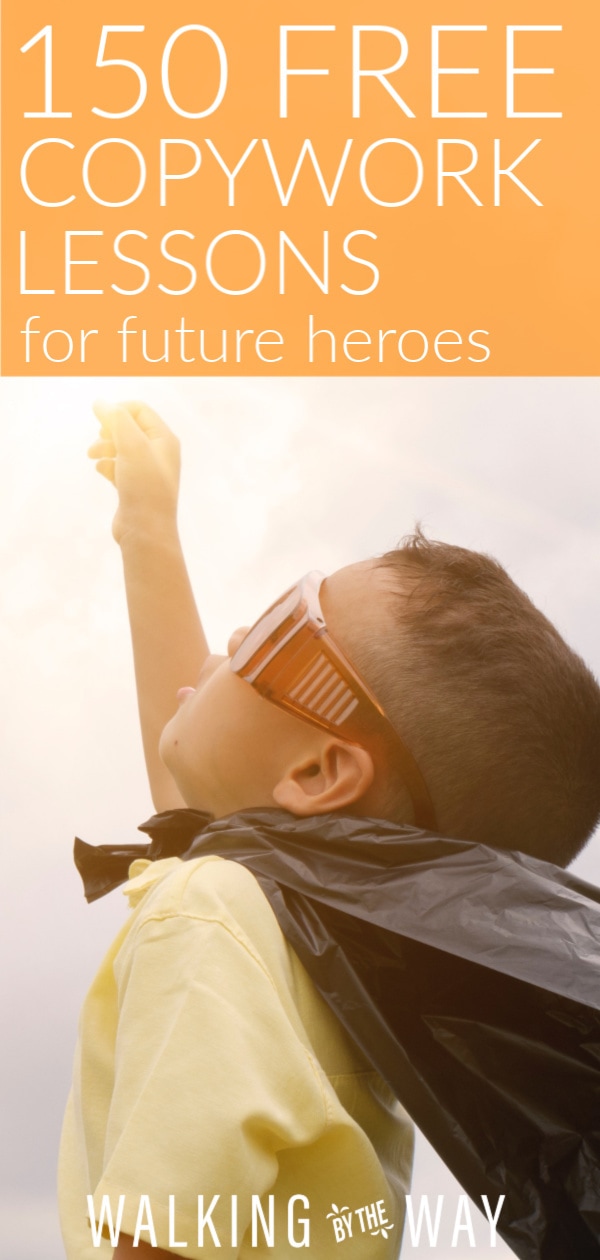 Copywork Lessons for Future Heroes
Copywork Lessons for Future Heroes includes 150 days of copywork lessons for your future hero. I created this for my boys to give them true, noble, and excellent things to think about while practicing handwriting. It is appropriate for 3rd-6th grades.
The passages to copy include scriptures (NIV); quotes about perseverance, honesty, hard work, and courage; inspiring poems; and fables full of wisdom.
Download Copywork Lessons for Future Heroes
Reasons to Use Copywork
Copywork provides handwriting practice.
Copying words help many students learn proper spelling.
Replicating sentences introduces students to correct punctuation, usage, and grammar.
The ideas copied provide students with a proper diet for their minds—good and true things to ponder and meditate.
Students learn to pay attention to details as they transcribe the lessons.
Check out my other Free Copywork Pages.