I created these Copywork Lessons for Future Heroes printable pack for my boys to give them true, noble, and excellent things to think about while practicing handwriting. It is appropriate for 3rd-6th grades.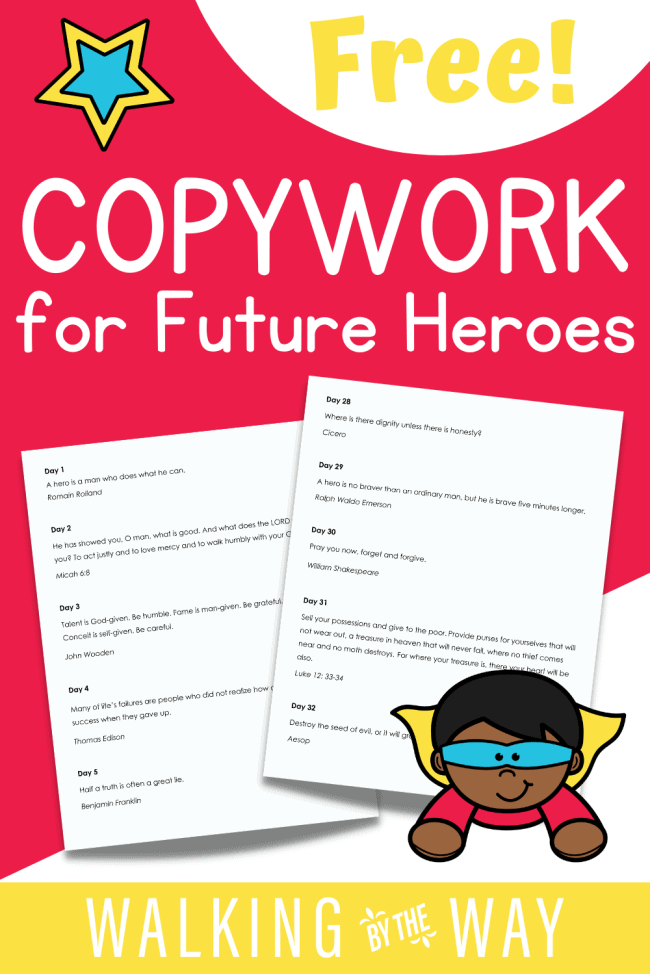 What's Included in Copywork Lessons for Future Heroes?
Copywork Lessons for Future Heroes includes 150 days of copywork lessons for your future hero.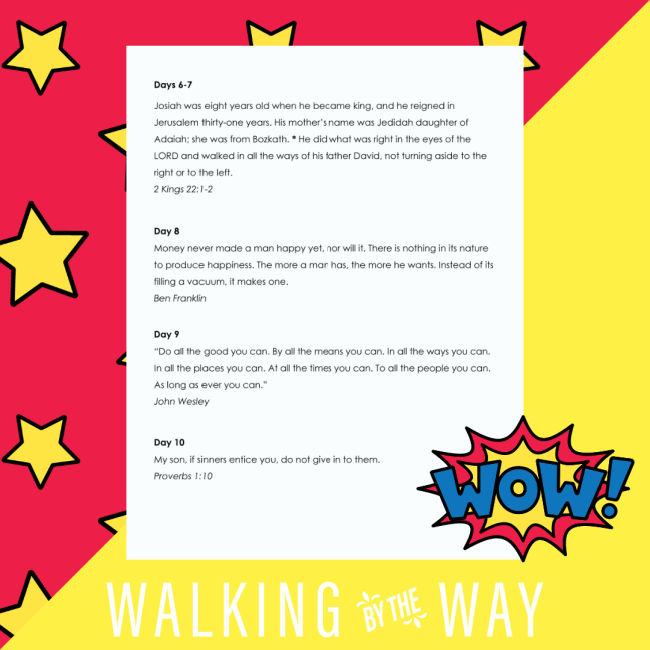 The passages to copy include scriptures (NIV); quotes about perseverance, honesty, hard work, and courage; inspiring poems; and fables full of wisdom.
A hero is a man who does what he can.

Romain Rolland
He has showed you, O man, what is good. And what does the LORD require of you? To act justly and to love mercy and to walk humby with your God.

Micah 6:8
Talent is God-given. Be humble. Fame is man-give. Be grateful. Conceit is self-given. Be careful.

John Wooden
Many of life's failures are people who did not realize how close they were to success when they gave up.

Thomas Edison
Each page includes several copywork exercises for your student. Unlike my other copywork pages, your student will not write directly on the page. Please provide a separate notebook or binder.
This set of copywork has two versions.
You can print the manuscript version or the cursive version for your student. Both are included in the single download.
Benefits of Copywork
Copywork provides handwriting practice.
Copying words help many students learn proper spelling.
Replicating sentences introduces students to correct punctuation, usage, and grammar.
The ideas copied provide students with a proper diet for their minds—good and true things to ponder and meditate.
Students learn to pay attention to details as they transcribe the lessons.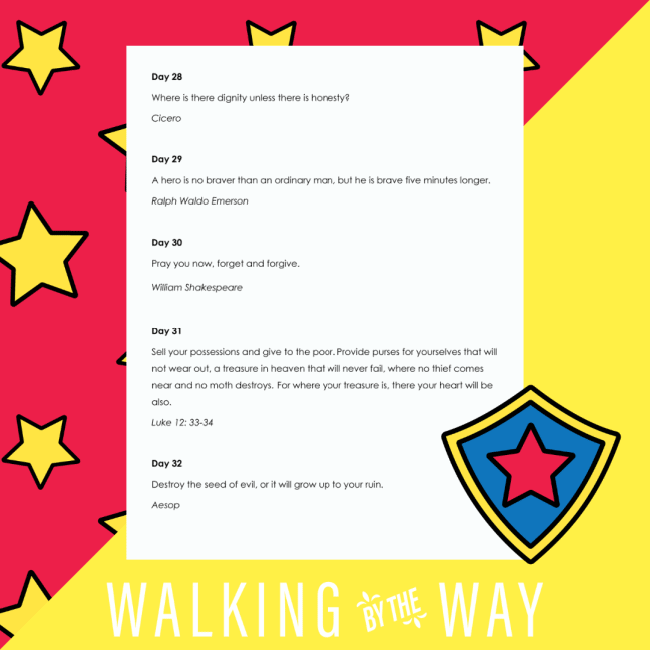 How to Use the Copywork for Future Heroes
Print the pages.
Have the pages bound together, or put them in a three-ring binder.
Get your student a notebook for the coywork.
Let your student copy one exercise each day.
Before your student starts, read the quote together and discuss it.
Get Your Free Set of Copywork Printables
Subscribe to the newsletter using the form below to receive your free set of copywork pages. You will need to confirm your subscription and then the printable file will be sent directly to your email.
More Free Copywork Pages
If you are looking for more copywork, be sure to check out my FREE Copywork Pages for Your Homeschool.