Add some Christmas fun to your homeschool with this set of adorable Holiday Dogs Sentences for handwriting practice.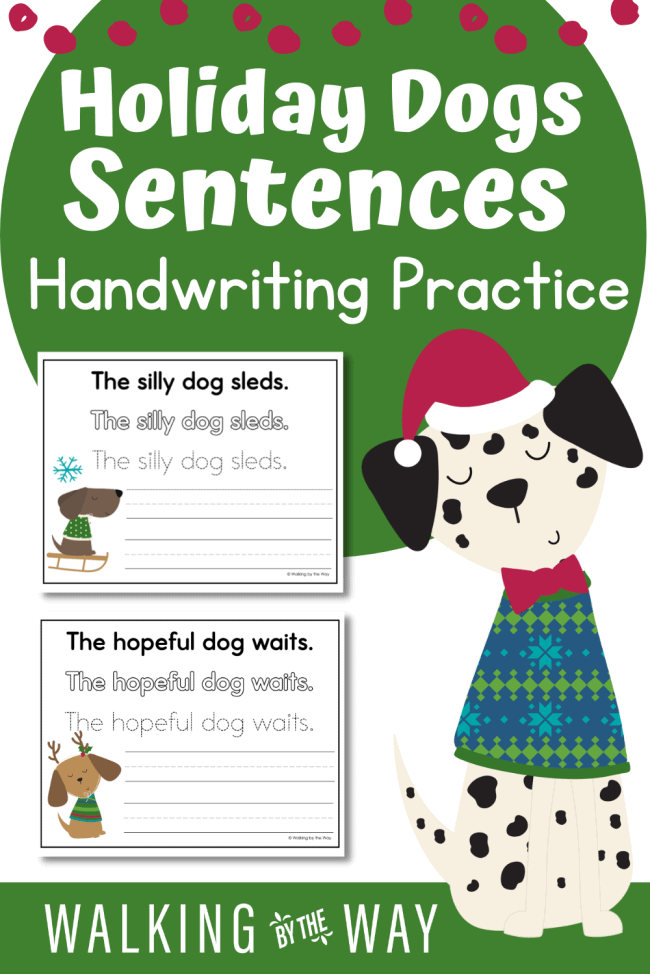 What's Included in the Holiday Dogs Copywork?
This printable file contains eight pages of copywork for your student.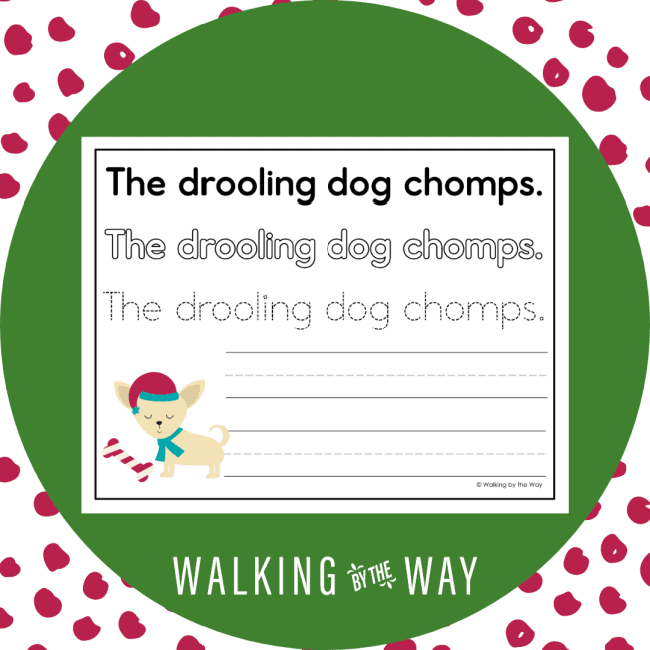 The following simple sentences are included:
The proud dog marches.
The brave dog guards.
The drooling dog chomps.
The silly dog sleds.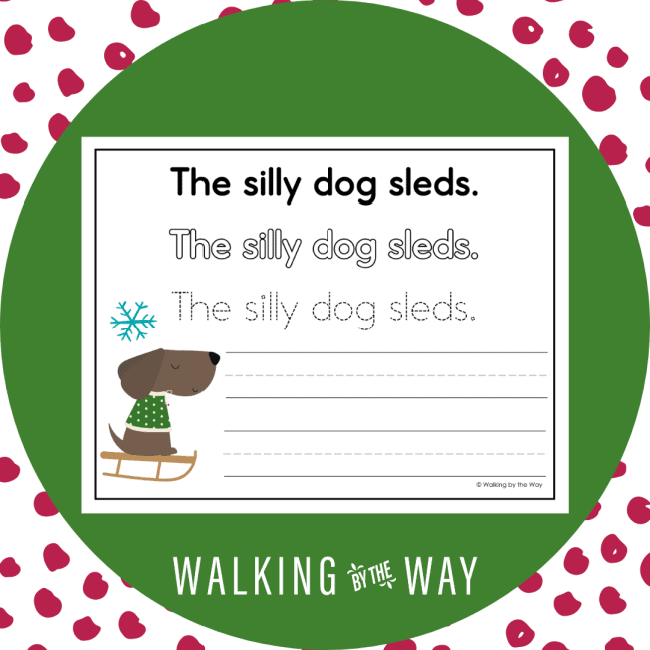 The hopeful dog waits.
The dining dog burps.
The happy dog gives.
The spotted dog dreams.
Each sentence includes a noun, verb, and adjective. If you want to use these pages to teach your student simple parts of speech, you can read more about how to do that in this post.
How to Use the Dogs Sentences to Copy for Handwriting Practice
Print the pages.
Ask your student to read the sentence.
Trace the outline.
Trace the dotted words.
Write the sentence on the lines provided.
Depending on your student's stamina and ability, you can use one page every day or one page every three days (Day 1: Trace the outline. Day 2: Trace the dotted lines. Day 3: Write the sentence on the lines provided.).
When your student finishes the entire set of Holiday Dogs Sentences, consider binding the pages together or adding them to a folder. Your student will be proud of her finished work!
Get Your Free Set of Holiday Dogs Copywork Printables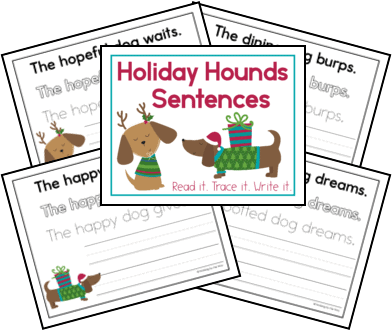 Subscribe to the newsletter using the form below to receive your free set of copywork pages. You will need to confirm your subscription and then the printable file will be sent directly to your email.
More Free Handwriting Practice Pages
If you are looking for more copywork, be sure to check out my FREE Copywork Pages for Your Homeschool.