I recently re-read The One and Only Ivan. What a book!
Ivan, who is full of gorilla-wisdom, says, "Humans waste words. They toss them like banana peels and leave them to rot."
However, the author, Katherine Applegate, doesn't waste her words. She carefully crafts them–making them well-suited for copywork.
As I read the book, I jotted some of my favorite quotes in a journal and then turned them into copywork pages for your student.  The copywork pages will provide handwriting practice as well as rich discussion points for you and your student.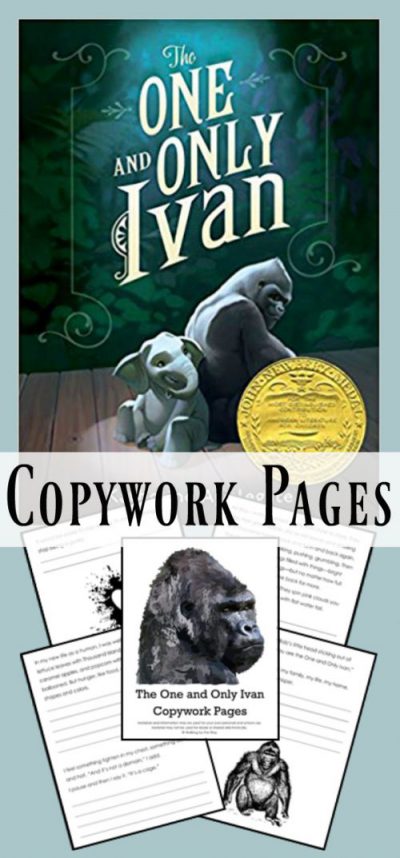 I recommend reading the text before copying the quotes. Read, discuss, and copy. Don't miss my discussion guide for The One and Only Ivan found in this post.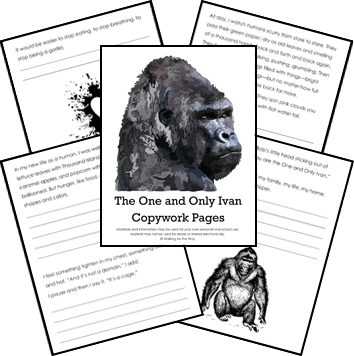 Download your free set of  The One and Only Ivan Copywork Pages by clicking the link.