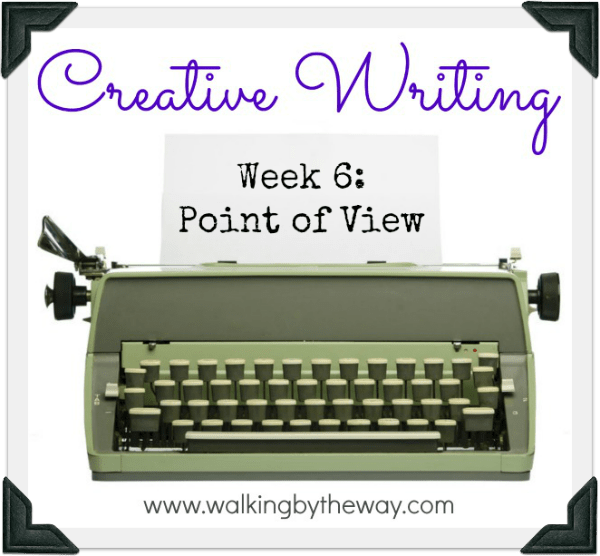 Short story writing continues to be the focus this week as we focus on point of view.
Teacher's Notes
1.Homework highlights.
2. We read three poems– "The Blind Man and the Elephant," "Point of View," and "New World." I introduced the concepts of point of view as well as perspective to the students.
3. I outlined the different types of point of view using this informational page.
4. I brought lots of laminated art work to class.* Each student chose a picture. I told them they would write a description/super short story based on the scene. Then, they would write another description from a different point of view (1st person; 3rd person, limited; third person, omniscient) and/or different perspective (different person in the room, an inanimate object in the room, etc.). Students had time to start working on this in class.
5. We discussed the upcoming assignments.
Click on the image below to scoop up the printables for this week.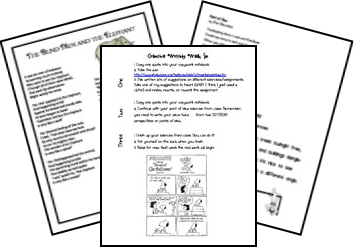 *Most of the art was by William Johnson