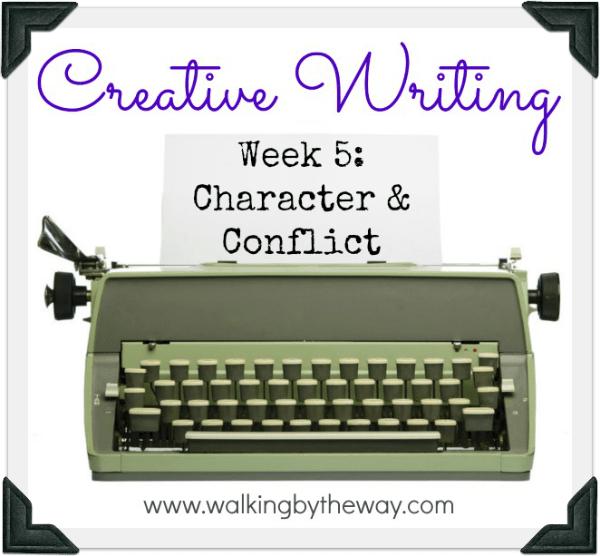 It was difficult for me to formulate this class knowing I'd only have nine weeks. Just nine chances to promote a love for writing. Nine sessions to pour creative writing into their cups. Fill them up but don't drown them.
I decided to spend the first four weeks on the basics of poetry and prose. Week five we started studying pieces of story writing.
Teacher's Notes
1. Took a good long look at the homework assignments from week three.
2. Discussed character. I asked students these questions: Who's your favorite literary character? Why? What do you know about your character? Is your favorite character like you or not like you? How?
We used our discussion to determine what writers need to do in order to create interesting and believable characters.
3. Every good story needs a conflict. We outlined three different types of conflict (man vs. man, man vs. nature, and man vs. self)*. I read three picture books to the students: Fortunately by Remy Charlip, The Sneetches by Dr. Seuss, and Albert by Donna Jo Napoli. Students determined which types of conflict were present in each story.
4. Students brought character cards to class (from Week 4 homework). I gave them each an additional index card and two minutes to invent another character.
I gave each student $100 in play money, and we had a character auction. The characters purchased would play a part in the Week 5 homework assignments.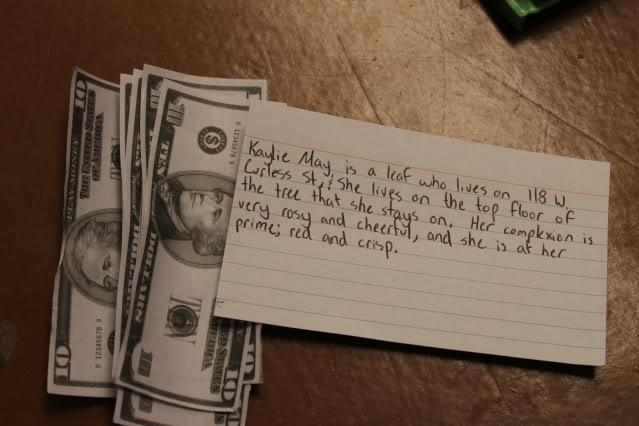 Once I read all the character names and descriptions, students started bidding. They were not allowed to bid on their own. Everyone had to snag two characters. Warning: these auctions always bring out the beast in each student!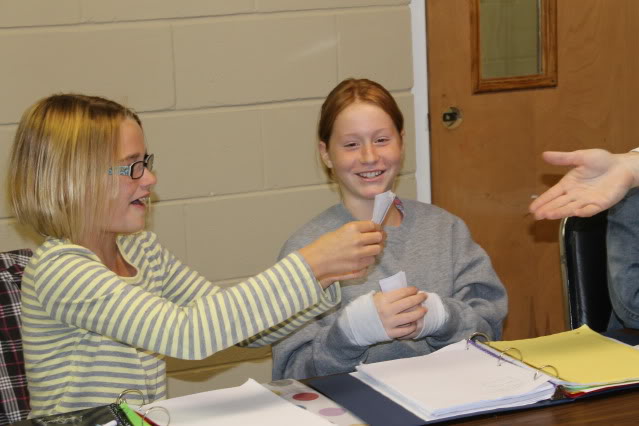 As each character is sold, the student responsible for creating the character gets paid the auction price. The person with the most money at the end of the auction, gets a prize.
5. We discussed the assignments for the week.
You can download the printables for week five if you click the image below.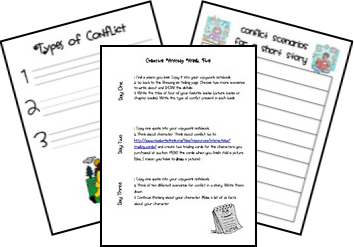 *Different curricula teach different kinds of conflict, but I just stick with these three basic types. I told my students that there are other categories (man vs. society, man vs. God, man vs. technology, etc.), but I didn't choose to focus on those.