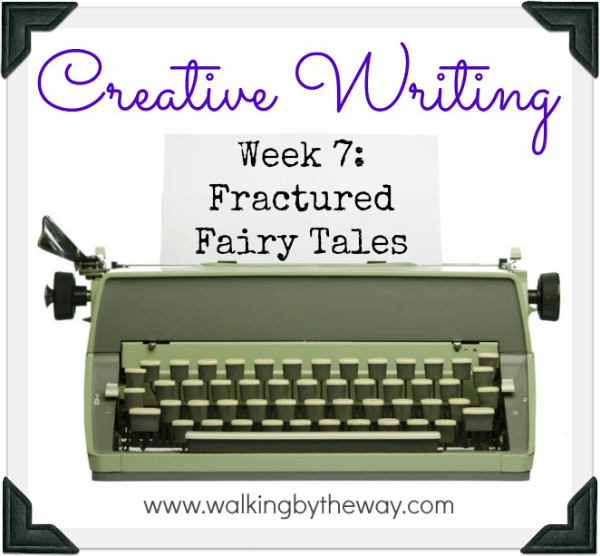 Week seven! This week students receive instructions for their big projects — writing fractured fairy tales.
Teacher Notes
1. We briefly glossed over some more story parts such as setting and plot.
2. We watched some fractured fairy tales. You can find lots on YouTube.
3. We read this newspaper article. We reviewed what makes a good character (what the writer did right) as well as point of view and perspective.
4. I gave students the requirements for the assignment (see hand-out). We discussed the ways they could fracture a fairy tale (yep, another hand-out).
5. Each student chose a fairy tale to twist. Students wrote all the information from the original story on the page provided (main characters, setting, etc.). Then students wrote what they were going to KEEP and what they were going to CHANGE from the traditional tale.
6. I set them free to go write.
You can download the printables used this week by clicking on the image below.